How to pay for your music via Steemit
Ahead of the beta release of Steemsongs we are putting together some documentation to help new users navigate the site. If you are a Python or Blockchain Developer and interested in being involved then please e-mail us.
---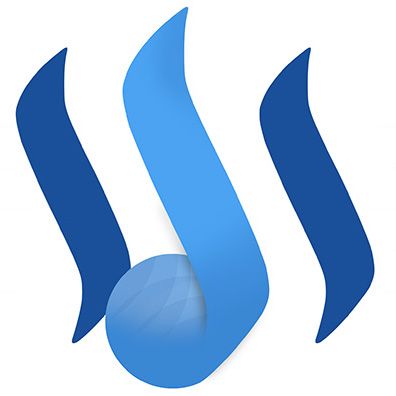 SENDING STEEM OR SBD TO ANOTHER WALLET
1
Find the username of the person you want to send money to. If you are paying for music you'll be sending it to
@steemsongs
. You are able to pay in either Steem or SBD. View your own wallet and check that you have enough balance.
---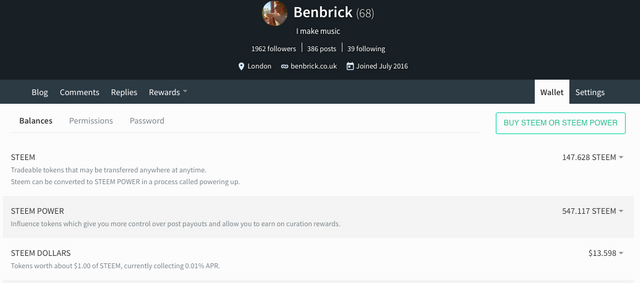 2
Click the dropdown triangle next to either Steem or SBD to bring up more options.
---

3
To transfer to another account click
transfer
.
---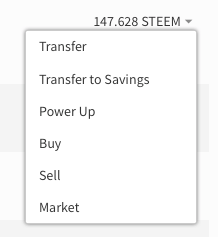 4
Enter the amount from your shopping cart on Steemsongs, and enter
@steemsongs
as the destination "to". You do not need to enter a memo with the transaction.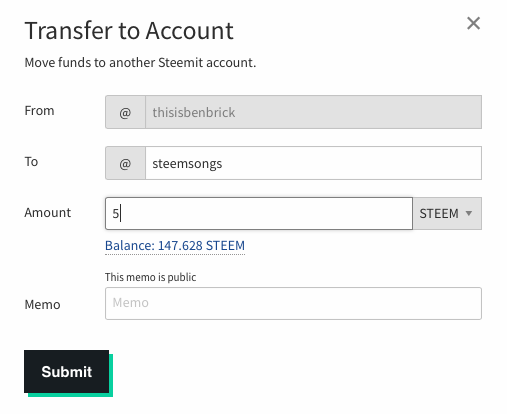 4
Enter your password and sign in to confirm the purchase.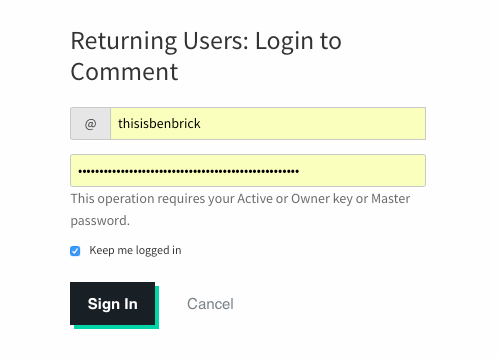 ---
This transaction will now show up in your transfer history. On the back end @Steemsongs will confirm the transfer and send your songs.