Steem Officially has 1 Million registered Users & ranked on Alexa within 2 years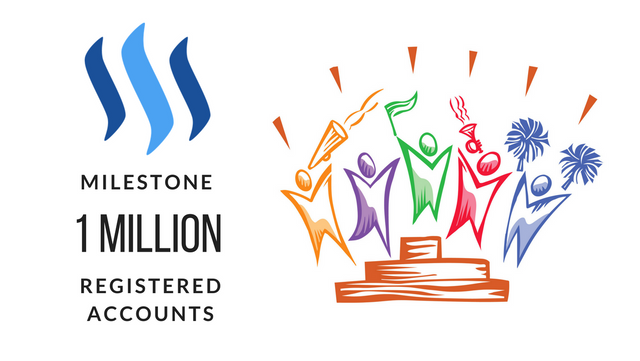 Steemit, the social Network & blogging platform built on top Steem has hit a notable landmark as it passed 1 million registered users as of 17th May, 2018. A reason to celebrate, because Steem now has more than 1 Million registered users signed with an account and is becoming more popular throughout the World
Today, we're feeling a different kind of excitement. Since the launch of Steemit back in 2016, around one million have signed up to try out Social Network themselves. A million! This is an incredible milestone for what started out as a small community, and everyone should be overwhelmingly filled with gratitude, as you are considered to be one of the ''early adopters'' of what is bound to be one of the fastest growing Social Media of this decade.

We have got to admit that it has been a journey filled with ups and downs, successes and mistakes, and a dash (or pound) of luck. Steemit should be something we're proud and grateful to be a part of.
We continue to experience impressive growth in user activity and engagement across the platform and in just 24 months Steemit have seen more than 1,000,000 users signed up and it's not showing any signs of slowing down, with millions yet to discover Steemit or invest in Steem

Ranked the 1511th most visited Website according to Alexa Traffic Rank, all this was achieved within such a short period of time, Steemit is definitely being ''eye-balled'' by Millions of individuals around the world, who are probably enjoying the free quality content being published on Steem.
The fact that this platform is so SEO-friendly and has plenty of community engagement has allowed Steemit.com to rank so well on Alexa Ranking, indicating that Steemit actually gets a lot of traffic online from people who are probably interested in joining the Social Network in the future but have yet to still sign up with a Steem account.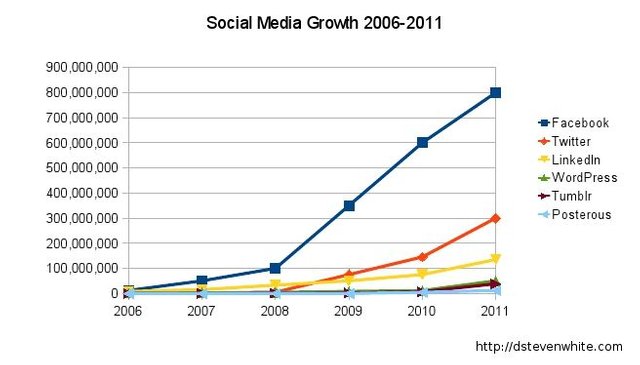 Expect lots of growth to continue as further integration of Communities and Smart Media tokens will help Steem gain more mainstream adoption in 2018. We want more than 100 Million users to be registered with a Steem Account within the next 5 to 10 years, in order to be on par with leading Social Networks like Facebook, Reddit or Youtube.
If today, we hit 1 Million users that would mean in the future when 100 Million accounts are signed up with Steemit, you would be part of the 1% to have joined the platform during the early days of the Beta release! So, do look forward to the continuous development of Steemit that will help bootstrap Steem as a digital currency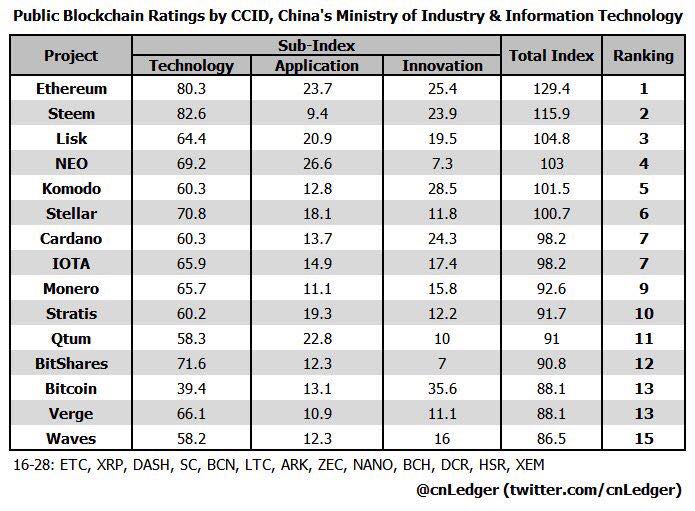 There is also the announcement that Steem placed in the top 28 Cryptocurrency List, as rated by China's Ministry of Industry and Information Technology in a recent report. A research unit under China's Ministry of Industry and Information Technology has produced a list ranking up to 28 Blockchain projects, in the latest effort by Beijing to regulate the technology that underpins virtual currencies such as bitcoin.
This is an analysis done by a reputable Government which is responsible for advising on policy making in technology, to determine the most potential Cryptocurrency Project as of 2018.
It turns out that Steem as a Cryptocurrency actually features the best technology, perhaps the Chinese government likes the way Steem is scalable, governed by DPOS or just the sheer innovation behind the idea of Steemit. The future is definitely bright for this young Social Network but from looks of it, we are ready to go mainstream in the following years! Heads up to the Millions of individuals, yet to join the platform