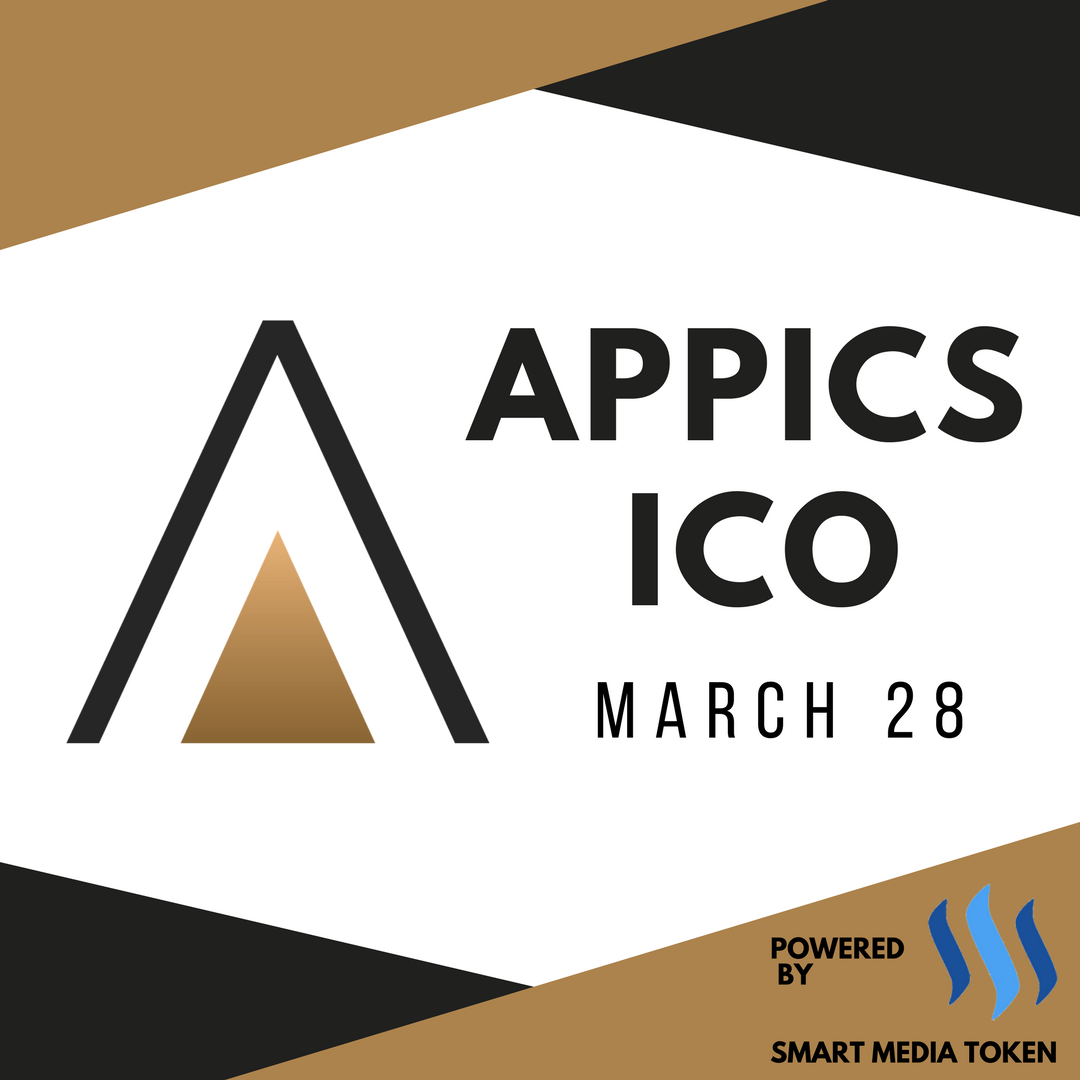 APPICS is an upcoming next-generation platform that utilizes Steem's Reward-based Blockchain to build a platform that incentives users to publish Photos & Videos. This is an upcoming ICO that will issue out XAP tokens in hopes of raising money to fund project development with the sale of it's token to begin on March 28, 2018. APPICS will be the first Smart media tokens (SMT) to be built using Steem's blockchain
Note that, APPICS is hosting an ICO via Ethereum Blockchain issuing out ERC20 however there will be a token-swap as APPICS token will be a Smart Media Token built on Steem's Blockchain once development is fully finalized & ready to be deployed, with the official Mobile Application being released in Q3 this year
If you don't know what Smart Media Tokens are all about, please visit this Link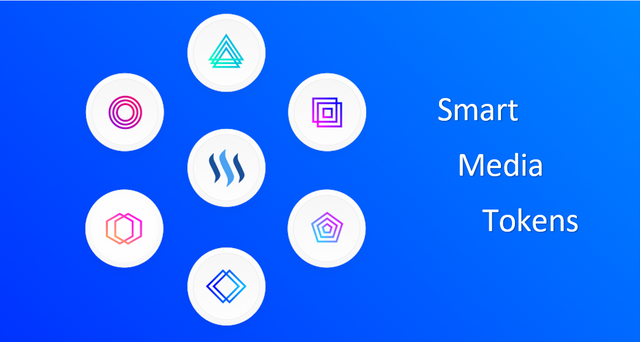 What are Smart Media Tokens?
A Smart Media Token (SMT) is a native digital asset on the Steem blockchain that can be quickly launched by anyone to help monetize online content and create incentives to encourage desired user behavior.
They're like Ethereum's ERC-20 tokens, but with certain built-in 'Proof-of-Brain' properties and a token distribution reward system designed specifically for digital content businesses.
The Founder of Steemit Ned Scott has also stated in the past that;
Smart Media Tokens (SMT) give "anyone the power to launch and sell Proof-of-Brain tokens, which are tokens distributed by "upvote" and "like"-based algorithms".
Smart Media Tokens give anyone the unique opportunity to create their own token on the Steem Blockchain and use the technology of "upvote" and "like"-based systems.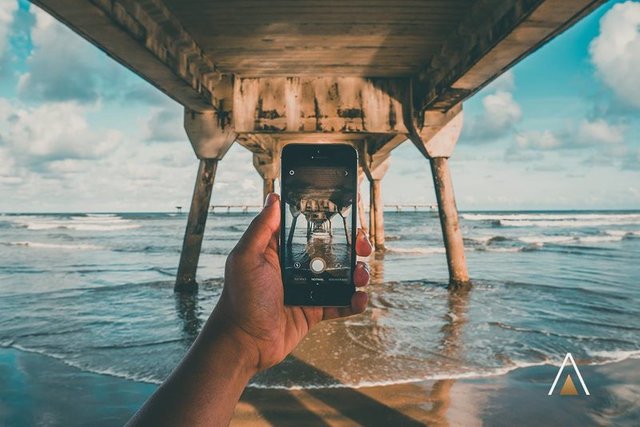 Now imagination, an app where everyone posts amazing Images & Videos or Live streams, with nothing but a simple caption featuring incredible visuals in hopes of getting the attention of the crowd who encourage quality Content creation through monetary incentives. Similar to Steemit where Content is King, you can expect there to be more Content circulating on APPICS as there will be less writing but more graphics content for the general public to indulge on visual content rather plain old writing because in today's world, images speak louder than words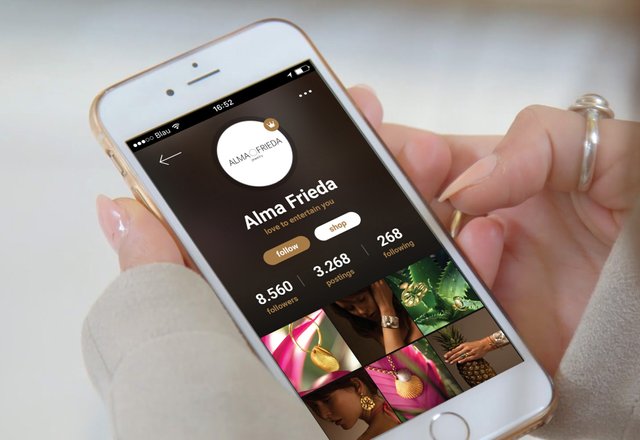 According to scientific research the human brain can process images up to 60,000 times faster than words. ... And, pictures have the ability to convey abstract and complex concepts such as facial expressions.
Unlike Steemit which seems to be a more of a Blogging/Forum platform similar to Reddit, APPICS will be more based on the mobile application known as Instagram, that primarily focuses on Visual Content such Photography, Videography and Live Streaming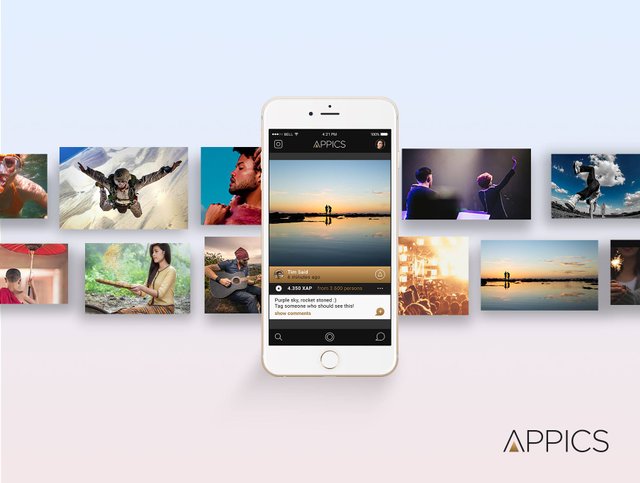 APPICS introduces a new ecosystem that merges lifestyle with generated income inside a single mobile application. Why, do we need a Steemit-like-Instagram? Because Instagram has enjoyed prosperous growth over the last few years with a record-breaking 800+ million monthly active users. Of all those people sharing and scrolling through each other's photos, a full 500 million of them use the app every day. That's because we live in a digital era where high-tech smartphones and high-speed internet have made it incredibly easy to share photos & videos with the World
Why should I invest in APPICS instead of going all in on Steem?
If you're already established on Steemit, wondering if APPICS is going to stand in Steemit's way of social media domination! You've have got it wrong because essentially we are allowing multiple digital currencies to improve the chances of success for Steem. If you really think about it, Steem & Steem Dollar are already tokens used WITHIN the Steemit platform, while SMT are Steem tokens used OUTSIDE of the Steemit platform.
It's quite clever, really. And frankly, a logical next move. Basically, Steem could potentially compete with Ethereum just within a more niche-like Social Media industry, which has already proved itself to be worth billions of dollars with media giants like Facebook, Reddit and Instagram leading the way.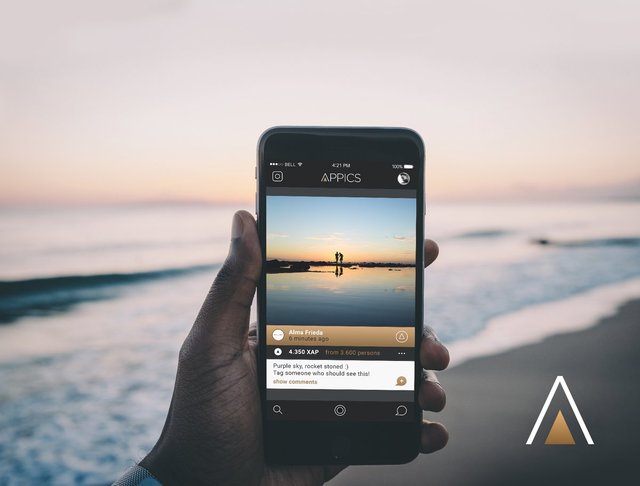 Steemit has got me to write and start a Blog, whereas APPICS will help me find my passion when it comes to sharing more Visual Content, since I already own a DSLR and enjoy photography (I do have an Instagram Account). I've joined Steemit back in 2016, consider myself an early adopter who has been publishing a lot of educational content because of the incentives to do so. My English was poor and still could be! But, I enjoy blogging and have since written countless of articles, especially for my personal blog (@steemitguide) & my Sites ( Cryptohype ). Steemit has been an incredible Motivator in my life and I think APPICS will have a similar Impact, so I'm more than excited to participate in this ICO and believe a lot of users will be loving the App once it's released, because it's much easier for someone to get started by taking incredible Photos to share as compared to writing a post. I personally, know a lot more people that post Photos on Instagram when compared to writing on Facebook (or existing Media)
I believe that APPICS is truly a revolutionary Idea, that it's going to lead to more mass adoption of Steem, so expect me to do more writes up once APPICS mobile application has released! Count me in as a Beta-Tester
Support my Affiliate Link, if you want to!
https://ico.appics.com/login?referral=pSn2lv4E

I fully recommend that you do your own research when it comes to investing in this particular Project, I however fully back APPICS and look forward to the ICO that will take place soon