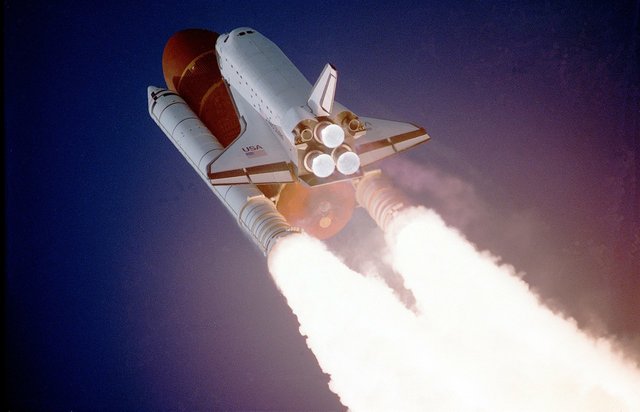 We're happy to announce that in the last 24 hours, we've surpassed the Granddaddy-of-Cryptocurrencies (Bitcoin obvs) in number of transactions over a 24 hour period!
Fast, Free, and More Transactions
Now, STEEM has been beating Bitcoin at a few things for a while. It takes only 3 seconds to transfer STEEM anywhere in the world while Bitcoin transactions recently averaged 18 hours! That means STEEM can be as much as 2,160,000% FASTER than bitcoin! And unlike Bitcoin, transferring STEEM doesn't cost anything. There are absolutely no fees. It's totally free. So it's ... infinitely cheaper.
Now we've got yet another notch in our belt: yesterday 278,464 transactions took place on the Steem Blockchain at a rate of 3.223 transactions per second over the course of 24 hours! That's 15,091 MORE transactions than Bitcoin with no hiccups! The Steem Blockchain is handling the volume with ease.
For Us, It's A Big Deal
This milestone validates years of hard work. We built a platform that was designed to do things no other cryptocurrency was capable of, while being able to scale (something our competitors like Ethereum admit they are still struggling with). We wanted to develop a protocol that would enable people to earn rewards for the valuable content they shared with the public, and we did that. We accomplished all of that when we created the Steem Blockchain.
Finally we wanted to develop an application that anyone (not just people who are into cryptocurrencies) can use to share content and receive rewards. And we did that too with Steemit.com. Lately, signups have been accelerating and we have every reason to believe that trend will continue, so surpassing Bitcoin is really only the beginning. One day the number of transactions occurring on the Steem Blockchain will eclipse those on Bitcoin, and maybe then we will look back on this day fondly as the day when everything started to change…
Happy Steeming!
The Steemit Team