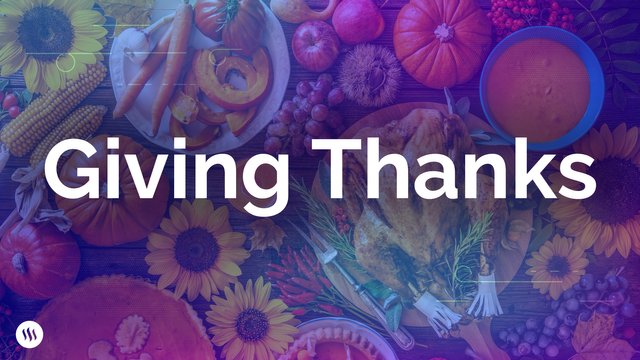 At Steemit we are grateful to have a user base that spans the whole world. While we understand that Thanksgiving is just an American holiday (and a somewhat controversial one at that) we do believe that there is value in taking the opportunity to express our gratitude to those who have given us something special.
Thank You
We know that neither the site we love (steemit.com) nor the blockchain we love (Steem) would be anything without you all; the amazing Community that uses the tools we create to enhance their lives. In fact, that was pretty much all we could talk about at SteemFest 4.
We talked about it in our group presentation which you can see below:

And @roadscape talked about it in his presentation about our aptly-named and upcoming Communities feature (now in private beta):

We are thankful to those of you who stuck with us through the hard times. We are thankful to those of you who are new to the platform and are willing to give us a shot. And we are thankful to our detractors who provide us with valuable feedback about how we can improve our products.
Thank you and have a happy holiday season!
The Steemit Team