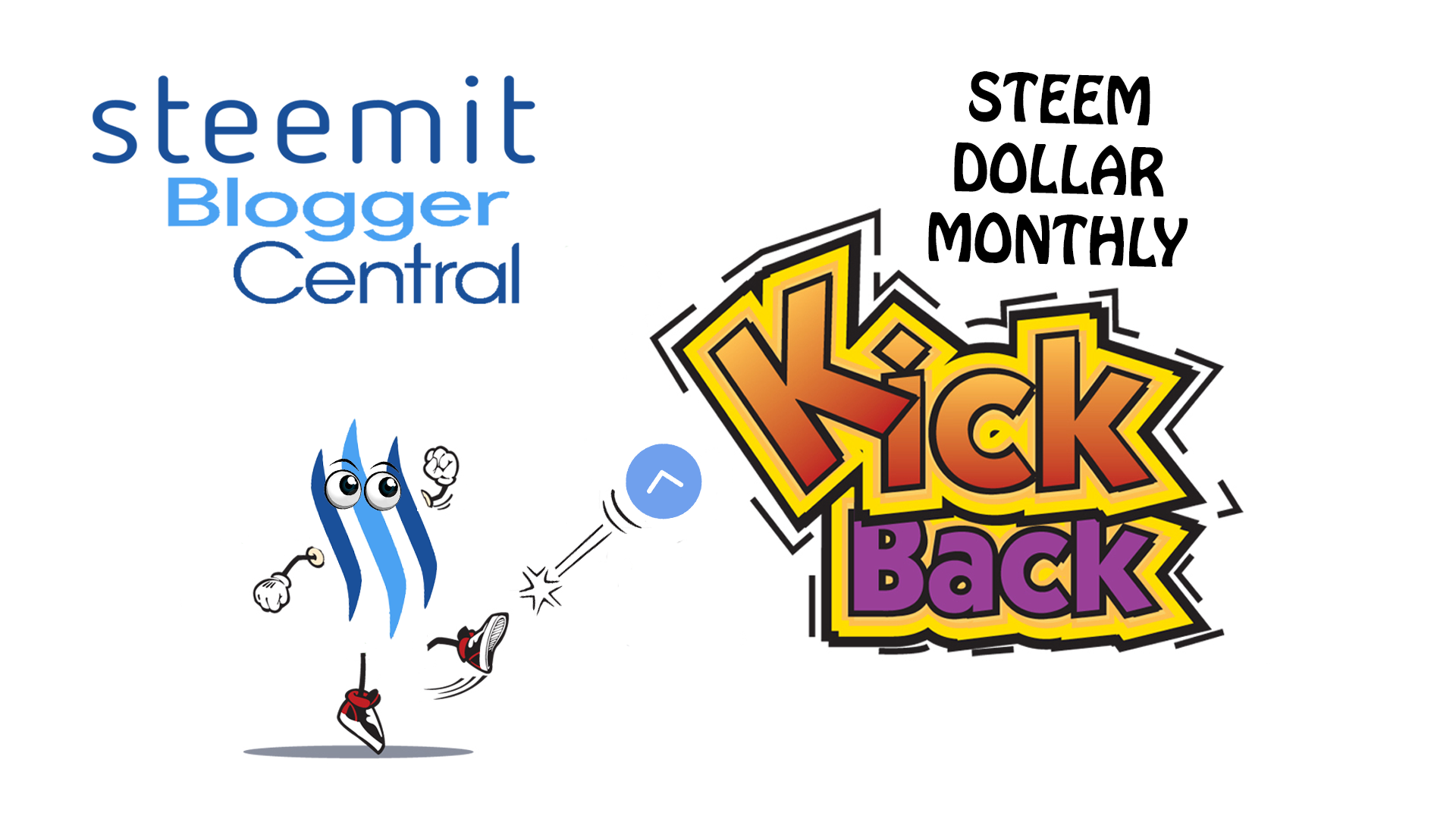 Become One of Our Top 5 Monthly Upvoters and Become Eligable For a Chance to Win 20 Steem Dollars!!!
Every Steemian that upvotes on our posts will be entered into a reward pool for a chance to win 20 Steem Dollars on the 1st of every month. The prize winner will be rewarded at 8pm Eastern Standard Time every month. The rules are simple, cast your upvotes in support of our project page @steemitbc and at 8pm on the first of every month we will see who the top 5 upvoters are. We will then put the top 5 into our special prize wheel and let fate take a turn to see who is the winner.
How We Decide Who is the Top 5 Upvoters on our Profile
In order to be fair to users who want to take part in this ongoing monthly kickback contest, we have excluded core team members of SBC from the eligibility. This contest is only for users of Steemit that are not directly affiliated with the core team here at Steemit Blogger Central. In order to view who has upvoted the most, we are going to use the Steemvp tool which you can find here to see who is your top upvoting supporters: http://steemvp.com
Letting The Wheel of Fate Decide Who Gets The Steem Dollars
To further make this fair and interesting to users, we did a bit of math on ratios for upvoters and realized to level out the playing field we can't just give winnings to those who voted the most power or who voted us with the most amount of Steem earnings. If we based it on that, well the minnows of Steemit would have no chance. So to keep this contest equal we decided to base this solely on who contributed the most amount of upvotes of all time. In order to provide a further fairness system we also realized we have already had some upvoters ahead of the curve right now so we decided to pick only from the top 5 upvoters and placing them in on a winners wheel at http://wheeldecide.com to finalize who is the lucky winner of each month. This way everyone has a chance to earn some extra SBD every month.
Here is the Wheel in Action, Winner Announcement Posts Will Feature the Wheel in Action for Further Fairness
The Rules are Simple
To be eligible you must not work be a core member of Steemit Blogger Central, admins of our Slack are eligible due to the voluntary nature of their help to SBC and not receiving any form of payment for their help at this moment.
To be eligible you simply have to upvote official @steemitbc posts and become in the top 5 upvoters list to get your chance at being included in our wheel to pick the monthly winner.
You do not have to follow @steemitbc to be eligible, this is open to all Steemians that upvote us in show of support for our project at @steemitbc nor do you have to be a member of our Slack community to be eligible. Its all about the upvotes so simply being an outside support can earn you the monthly prize if you upvote enough.
Once the wheel spin decides the winner at 8pm every 1st of each month, then they will immediately get 20 SBD transferred to their Steemit wallet and a announcement post for their winnings will be posted right after.
Prize amounts are subject to change in the future but announcements will be made on the 1st of the month winners post if the following months prize amount changes for the next round. More than likely it will not decrease, but increase as we grow as we would like to bless Steemians for their continued support of our project.
All Upvotes Go Towards Raising Our Steem Power To Help Steemians
To be involved with this contest you do not have to join our community on our Slack or follow us. This is a way to give back to Steemians of all types that support what we are doing here so we do not expect you to be active within our communtiy to win this monthly contest.. We would like to invite you to join our Slack community because we are here to help users grow. We help Steemit users by sharing articles to our social pages plus our Slack community is full of helpful Steemians that love to help everyone by upvoting and following users involved with SBC.
The honest goal by hosting this monthly giveaway is to gain traction on our upvotes so we can put it back into Steem Power minus the monthly winnings pool. The Steem Power we save back on all posts goes towards helping users in our Slack working hard to share their Steemit articles to grow. We plan to become a system where users don't have to pay for our huge hopeful upvotes, the only form of payment we want is to join our Slack and become a community member that helps other members out. This project is to provide as much free help to others as possible, but we do need to raise the upvoting machine to provide more help.
We Wish Everyone Good Luck With Our Monthly SBD Kickback Contest!!
The contest has officially started, so its time for you to rise in the upvoter ranks and hopefully become our first official winner. All the best to all that get involved with SBC!!!
~Steemit Blogger Central
---
Join us now at the following pages, especially the SLACK to become one on one with our helping community
Facebook:
https://www.facebook.com/steemitbc

Twitter:
https://twitter.com/steemitbc

Our Steemit Blogger Central SLACK community is here:
https://sbcautoinvite.herokuapp.com/

---
100% OF POST PAYOUTS @steemitbc GOES TOWARDS FUELING OUR STEEM POWER TO HELP OTHERS, YOUR UPVOTE IS APPRECIATED AND PROVIDING OTHERS WITH ENCOURAGEMENT TO STEEM ON!!!