Austin Steemit Meetup Recap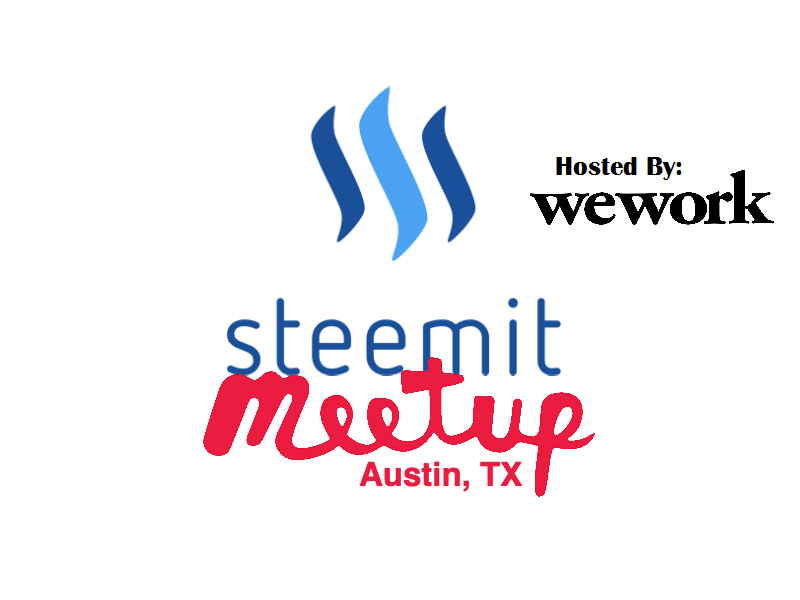 Thank you everyone who made it out!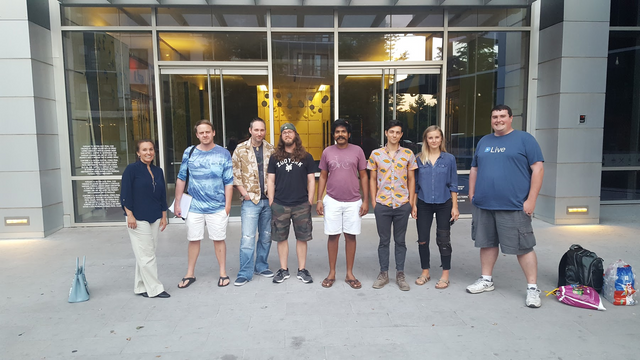 We had a good showing at the meetup and I would like to thank the members who felt comfortable sharing your usernames:
@jjshibbycray
@ruwan
@fortunenic
@lucasdespain
A big thanks to everyone else who showed up and made this event enjoyable.
With a little luck we might be able to get @ned to show up at another one of our meetups.
This was my, Kyle (@ajaxalot), first time leading the meetup now that our original leader, Ike (@richardcrill), is out on the road in the @dodgemahal with his wife Lindsey (@lindseylambz). Thank you so much for showing up, asking questions, and having a great discussion. It was exactly what I hoped it would be.
Thank you to our hosts WeWork!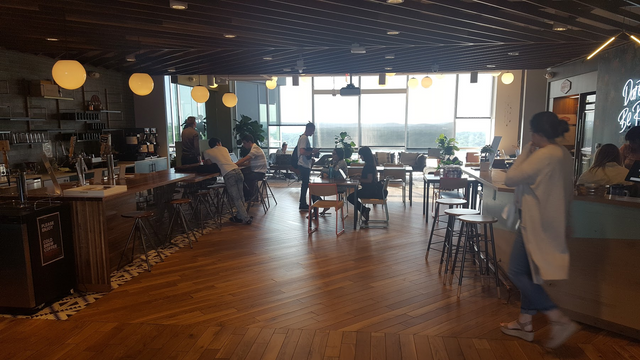 The indoor and air-conditioned space was appreciated on a hot and humid day. The had a very nice space for us to use in the common area, and it worked great for the informal meetup I was planning on. We also had a few members go on the full tour of the facilities and it's a very impressive place to work.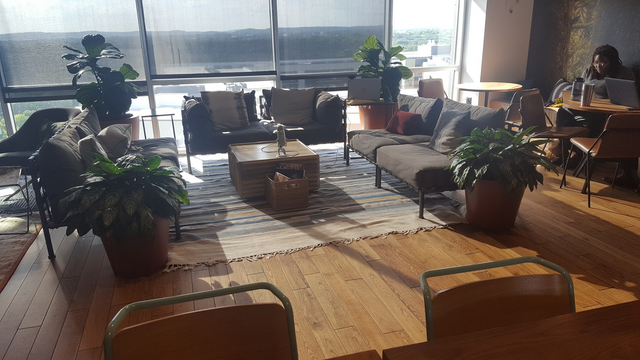 If you missed out you can watch the recording of DLive livestream!
My apologies for the audio I didn't pick up on the background noise when I tested it listening through my phone.
The meeting gets going around the 23 minute mark and you can watch it HERE.
Links to the mentioned sites and tools
If I missed any or you would like to share more, please do so in the comments!
Account information:
Is a great tool to get a quick snapshot of your account. It shows you holdings of STEEM and SBD, your current voting power, and your recent rewards for posts and curation. Be sure to put in your own username and click save so that when you load the page it pulls up your information. You can also put @username at the end to see information about an account. Example, https://www.steemnow.com/@ajaxalot
Is a more detailed tool that provides a snapshot of your account. This one shows a feed of all activity related to your account. This includes, posts, comments, upvotes (given and received), rewards, messages, and more. Put @yourusername at the end to get information about your account. Example, https://steemd.com/@jjshibbycray
Is an even more detailed tool. If you want to dive into the details of your account check it out. Again, put @yourusername at the end to get information about your account. Example, https://steemdb.com/@ruwan
Is a tool that could fall into multiple categories, but the most juicy information it provides is about accounts. Example: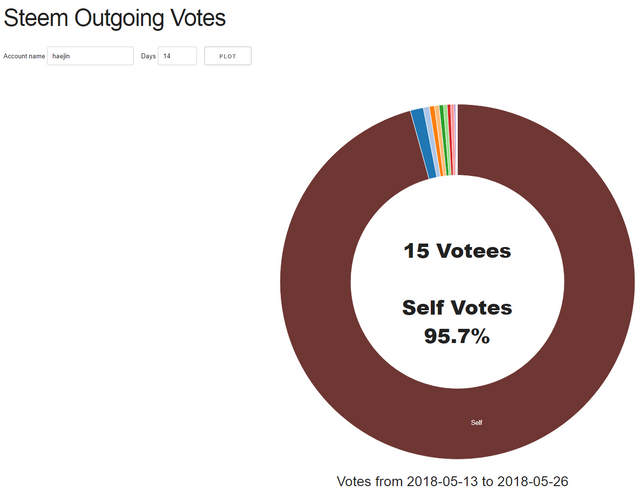 Voting Tools
Is a great tool for supporting your favorite creators, communities, and friends. You use steemconnect to authenticate, and then you are able to add users to your fanbase. Once there you can adjust the voting weight, time to vote, and daily limit.
The @steemitatx account is following all members who shared their information and will be upvoting one post a day.



If you would like to upvote these accounts as well you can add these users to your own fanbase or you can join the @steemitatx curation trail on STEEMAUTO
You can also schedule posts and have rewards automatically claimed by STEEMAUTO.
Is a website that tracks all the different Steemit Upvote bots. It also simplifies the bidding process and provides information on the bots and if the current voting bid is profitable.
Steem Based Apps
Is a streaming and video hosting platform. "The Next Generation Live Streaming and Video Community on the Steem Blockchain"
Is a video hosting platform. "D.Tube is the first crypto-decentralized video platform, built on top of the STEEM Blockchain and the IPFS peer-to-peer network."
Is for short posts similar to twitter.
Is for sharing images similar to Instagram. "Platform that rewards people for sharing their lifestyle and visual experience"
Other tools
Can be used to see how much your upvote is worth based on the current value of STEEM, and adjustable values for STEEM Power, Voting Power, and Voting Weight. You can also create and join curation trails which means when one account upvotes something, all other accounts on the curation trail will also upvote it.
A site that helps users create posts by simplifying the editing process. You can also earn an upvote on your post from busy if you meet their requirements.
A community site where you can report abuse on Steemit. Be sure to read their rules and guidelines before reporting.
"We are an incubator built on the Steem blockchain. Our community is a global and diverse network of artists, writers, designers, musicians and neighborhood leaders. Sndbox helps members earn cryptocurrency to empower innovative projects and creative ideas."
"Utopian is the only platform rewarding contributions to Open Source projects by utilizing a decentralised, vote-based reward system built on top of the STEEM Blockchain."
Discord Links
This Discord was created by the founder of the Austin Steemit Meetup @richardcrill and it is a great place for reasonable discussion of a multitude of topics.
Is the longest running off site voice chat community for Steemit that I am aware of. There is a lot of information and discussion about a lot of topics. It will be up to you to sift through it. A bit of advice to newcomers going in, listen more than you speak and when you speak be honest. This always active community has a collective of seasoned veterans who will see right through you, and won't spare your feelings.
The Future!
There will be more meetups! The people at WeWork were happy to have us and are willing to host us again so we will definitely be meeting at the same location sometime in the future. However, we may be meeting up somewhere else for our next meetup depending on how the discussion I'm having with some other Steemit users goes.
Stay tuned for more information by making sure you are a member of the Austin Steemit Meetup Group to be notified when the meetup is created. Also please follow the @steemitatx account as well!