I used bellyrub several times to upvote my posts. I know it's a bid based bot that upvote posts for every 2.4 hours . I have sent 0.100 SBD to check how it works. After 2.4 hours it's upvoted me with 0.110 SBD.

I was so confused are we buying upvotes for the equal amounts of SBD we sent to it? If it's upvotes with the same value of SBD, we sent then what is the use of these bots?
I asked bellyrub what is the use if you upvote me with same SBD I have sent to you? It is replied me like this..

If it's working like that then there is person sent him $10 and he upvoted with 4.5SBD$. What's this now? It was the highest bid that he sent to @bellyrub. What is this even? You said upvote value will increases based on the highest bid. He lost 6.5 SBD.
HERE IS THE PROOF FOR BELLYRUB
He sent 10 SBD

And he received 15.13% upvote from belly rub.

Which is equals to 4.34$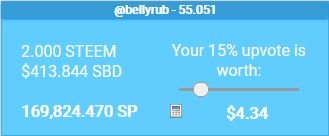 Isn't it cheating? I don't know how satisfied that a user must be in getting upvotes less than half of the SBD he sent to it
There are many other innocent users are there which are sending more SBD than that concerned bot worth,
For example, tree planter, this boat upvoting worth is around $1.10 but there is a man sent 2SBD to @treeplanter to upvote his post. Isn't is so stupid? Sending more more funds than this upvote value worth?
HERE IS THE PROOF FOR TREEPLANTER
He sent 2 SBD

But it's maximum Upvote value is $1.10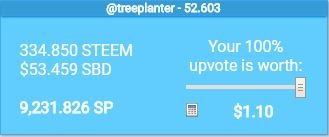 Conclusion
Please use your brains before you use these bots. Use only bots which are worthy of using. Indirectly you are sending free donations to them. Instead of doing that help other minnows so that they will help you back.