STEEMIANSARENA HALL OF FAME - WEEK 2

Hello everyone!
We are back again with another edition of Steemians Arena Hall of Fame.
In Steemians Arena, it's our custom to pick a member of our community who is worthy of recognition due to selfless service he or she has been rendering to the community
The criteria for our Hall of Fame is not by reputation or steem power but by activeness and selflessness in the community.
Let's meet @prechyrukky
1. Kindly introduce yourself to us (your real name, hobbies, gender, and where your moniker was coined from)
I'm Onoabedje Precious Oghenerukevwe, from the southern region of Nigeria. I'm a female by gender. My steemit username, Prechyrukky was coined from my name. Prechy is an abbreviation of Precious and Rukky is a short form of Oghenerukevwe, so my steemit username is my name but an abbreviation of it.
I love listening to music particularly RnB and blues. I also like walking alone when I feel bored because I feel fulfilled being alone and observing the beauty of earth. Watching movies is also my hobby and surfing the internet. I will say the internet serves as a good stress reliever to me.
2. Who introduced you to steemit, and what convinced you to join?
I was introduced to steemit by @marvel1206. The first time I saw a post about cryptocurrency on his status, I asked him if he was into biticoin or something because as at then, I used to hear about cryptocurrency but I really didn't know what it was all about
I was looking for someone to tell me how to go about it and that was when he told me about steemit. That was November 2017 but I registered and got approved in January.
My blogging started February.
Why I joined steemit was because I saw it as a great opportunity of making earnings without much physical stress and it doesn't requires investing money for one to earn.
3. Have you ever at a point given up on steemit due to the challenges faced by newbies? If yes/no, why?
Yes I nearly gave up on steemit when my first two posts earned me $0.70. My zeal to blog just diminished and I quitted blogging for more than a week. My third post earned me something encouraging anyway.
4. How much did you earn on your first post, and what was the feeling like?
It was $0.05. Seeing a dollar sign on my write up got me motivated initially but when it got to the third day and I was still seeing 0.05$, I wasn't happy about it though the joy that I still had something above $0.00 sign was still there a little. LOL
5. What is your passion/profession outside steemit?
I'm a student. An aspiring microbiologist to be precise. I've always nurtured the dream of starting a business of my own but I'm still looking for a way to generate capital. I also engage in some part-time petty trades in school.
6. Who/what inspires you the most on the steemit platform?
I see creativity on this platform and that alone is inspiring. Even when the earnings ain't coming, surfing through the blockchain is something that gives me joy. I'm inspired by several personalities on steemit like @surpassinggoogle. I'm really impressed by the support he gives to minnows and I hope to be like him one day, so that I can help newbies here too.
7. If you were to change something about steemit, what would that be?
The flagging system. Someone might just decided to flag a person's post due to hatred or enmity. I will really appreciate if a system the flagging system is done in such a way that anyone who flags other person unjustly should be sanctioned.
8. Tell us how steemit has impacted your life either negatively or positively
Steemit has really helped me grow. Through steemit, I have been able to learn new stuffs and my knowledge has increased significantly. I have been able to communicate with people from different parts of the globe and I have learnt about other people's culture and tradition. I have made amazing friends through steemit and I'm really grateful to be a member of this platform.
The only way steemit has affected my life negatively is that it's reducing my social interaction physically. I'm becoming more introverted these days. I hardly find time to discuss with people around. Combining steemit with my academics doesn't give me leisure time.
9. Where do you see yourself on steemit in the next one year?
I hope to have achieved a lot in a year's time. I hope to have a high steem power that will enable me help newbies/minnows who are churning out creative posts but are not earning well due to lack of connection to top people.
By then, I will try to make my impacts felt in the community by giving back to the community through contests and giveaways
10. How did you hear about @steemiansarena?
I knew about steemiansarena through a platform called nairaland. I saw @tosyne2much's post on a thread created about steemit stating that if anyone wants to join his steemit group chat, he or she should send him a mail and did that, and that was how I was added to the community
I will say being a member of @steemiansarena has really helped on steemit cos I haven't seen any steemit group that have devoted that so much to carry newbies along. I will like to say a big thank you to @tosyne2much for introducing me to @steemiansarena, and other co-founders such as @udezee, @ammyluv, @prayzz, and @paigegirl
11. What advice do you have for those who come to steemit with ill-convinced mentality that they want to come and pack money?
I think almost everyone (if not all) comes to steemit with the mentality of coming to pack money and I don't think I'm excluded. Well, it's not all about the money. The most important thing is to encourage others, make friends, give quality posts not because of what you want to earn but because you love to share such information/write up with others.
If you see steemit as only a money making platform and nothing else, steemit has a way of disappointing such people. I really didn't make anything on my posts when I was so much concerned about the money but when steemit changed my mentality, I began to do things in a different way and I began to earn.
Steemit is a platform you can learn new things and increase your knowledge. It's not about being a receiver only, try be a giver too give back to the community.
We have come to end of this week's Hall of Fame.. We hope to see in our next edition
Join us on Discord
Join us on WhatsApp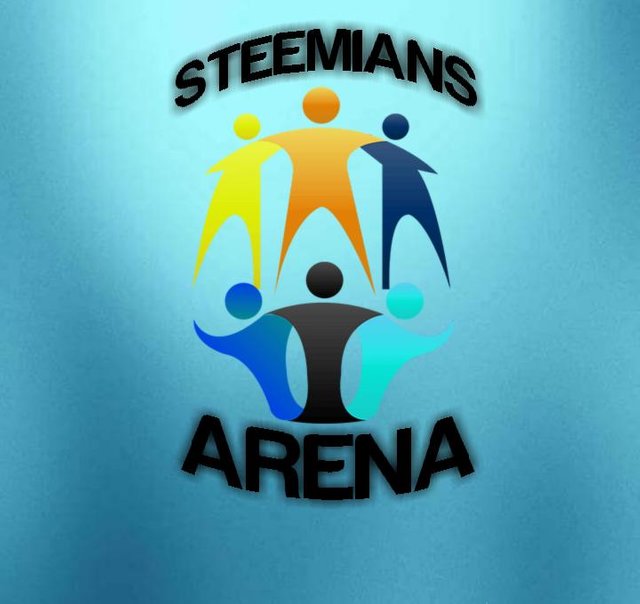 See you next time
Interviewed by : @ammyluv