Good day everyone, it is a good thing that our global STEEM/SBD – Fiat gateway is live and running. However, we have received some feedback that has necessitated us to do a tutorial on how to use www.mysteemx.com. We also have a video below in the post but before the video users who can't access it can simply follow these basic steps.
The following steps are based on the assumption that user already registered and own an account on www.mysteemx.com. For those who do not own an account simply click here to begin then come back to this page to follow the process below;
1. Sign in to your dashboard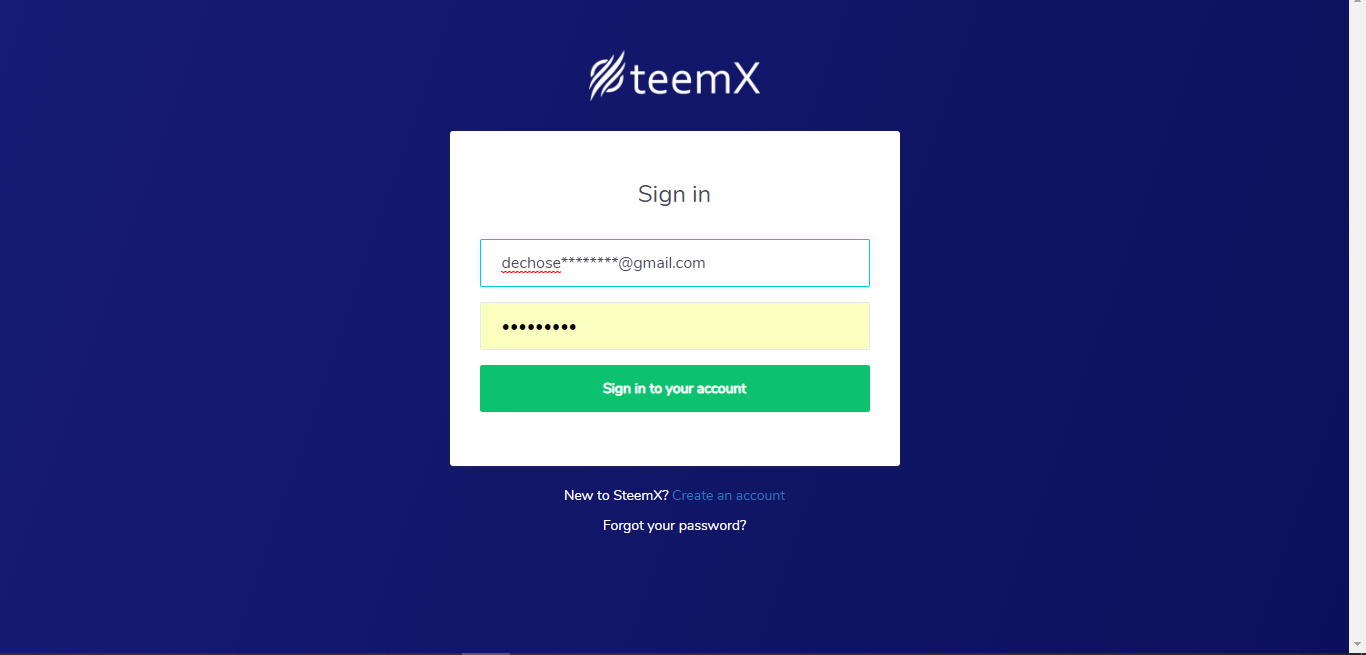 ---
2. You should see a page similar to this showing your steemit profile and your balances with us. Also, there is a 2 day chart below that updates every 2 minutes.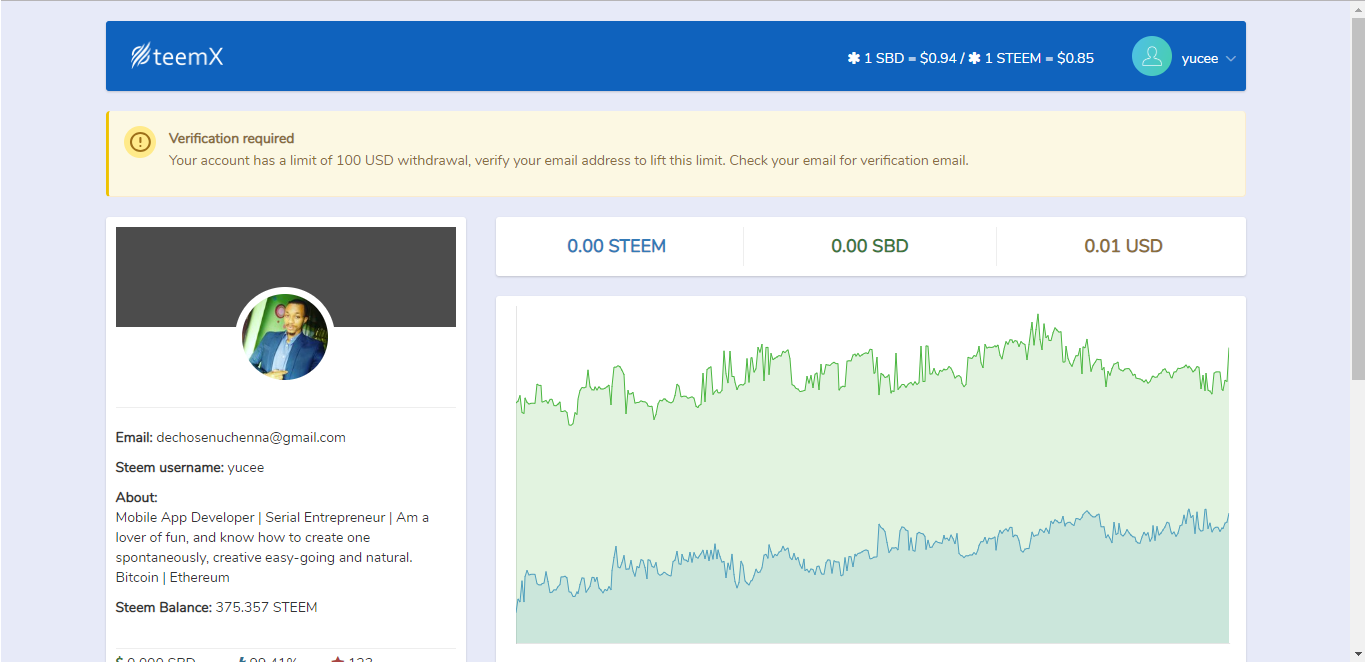 ---
3. Scroll down the page and copy your unique memo from the Deposit tab on the Dashboard.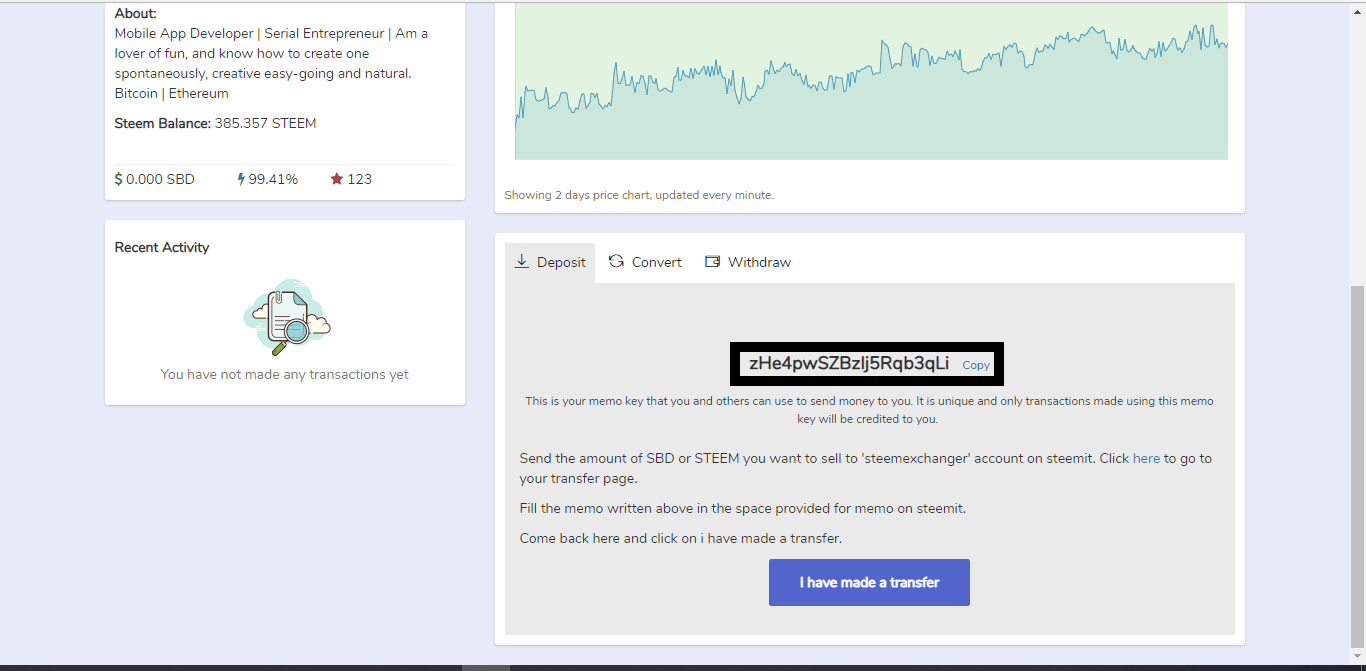 ---
4. Send your STEEM and SBD to "steemexchanger" on Steemit.com using your unique memo.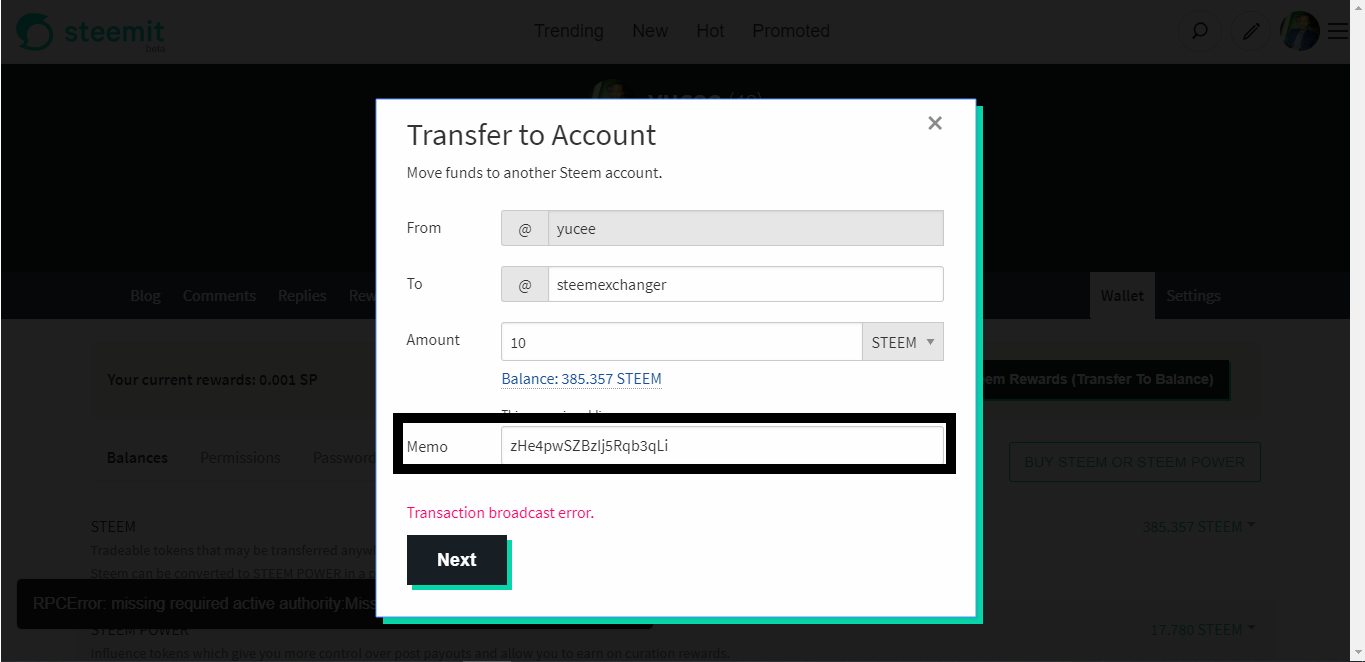 ---
5. After completing the transfer, return to your SteemX dashboard and click "I have made a transfer" button.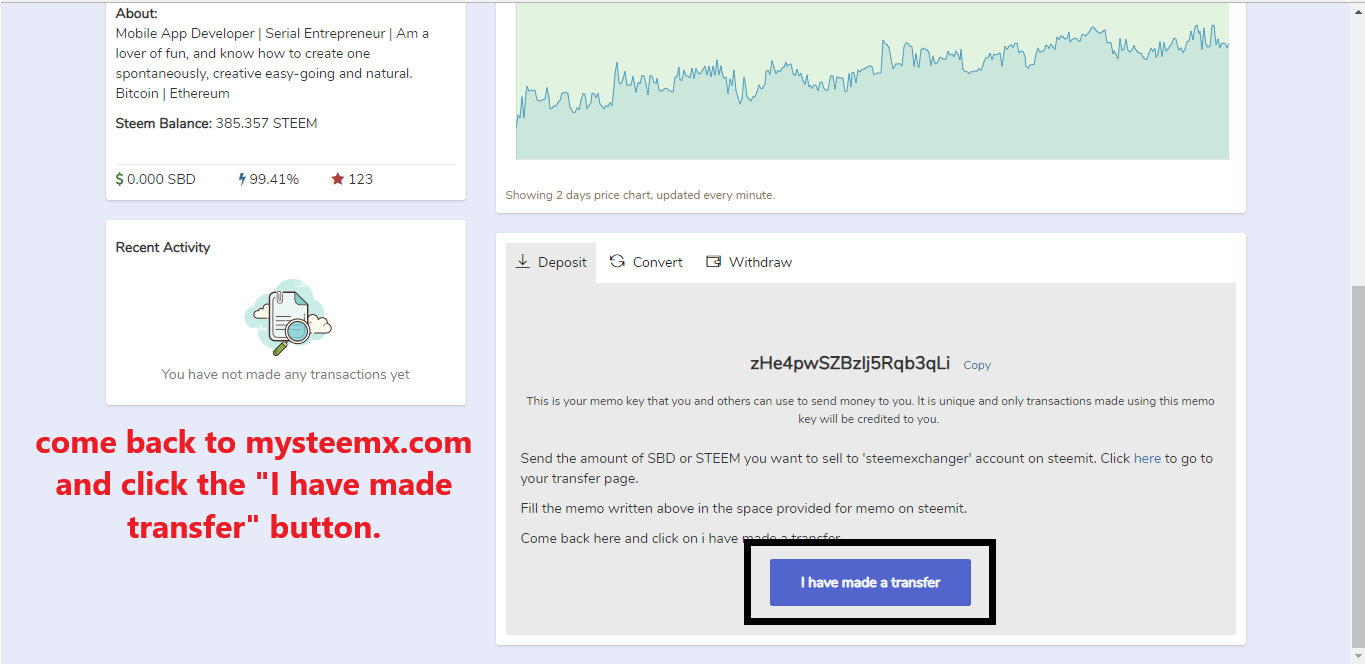 ---
6. You will be credited with the amount of STEEM or SBD you transfered to steemexchanger on Steemit.com.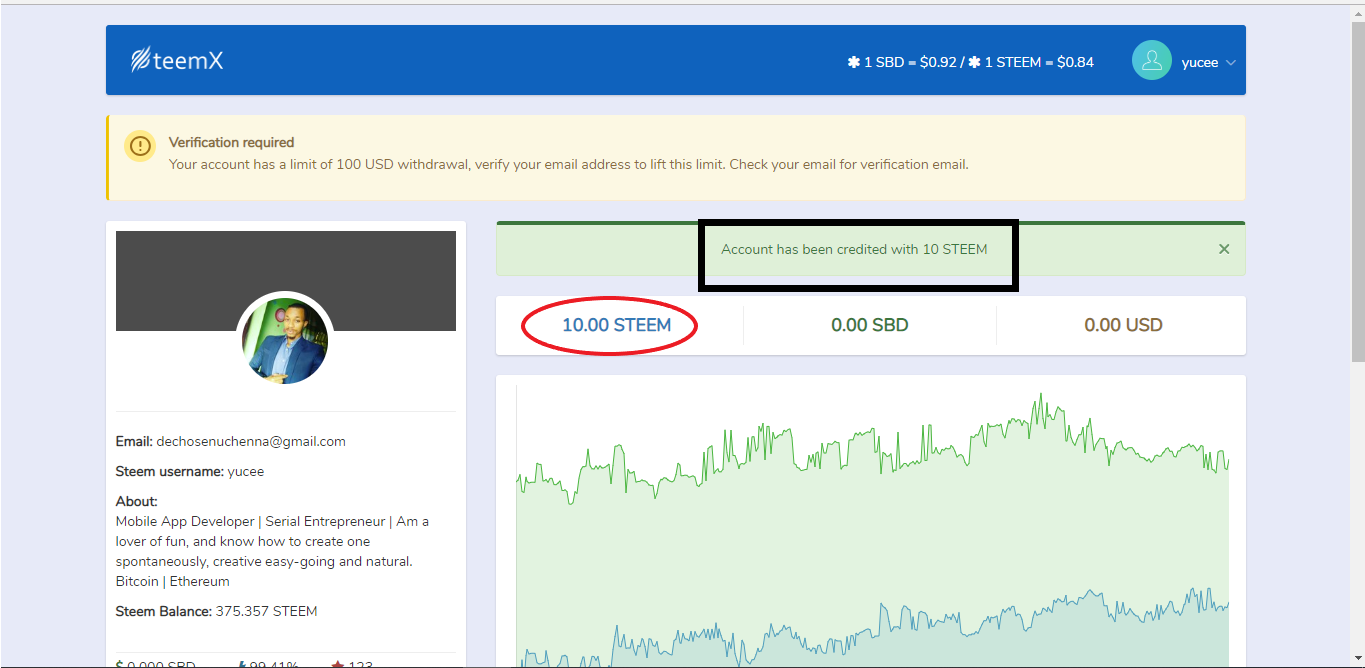 ---
7. Go to the Convert tab on the dashboard and convert your SBD or STEEM to USD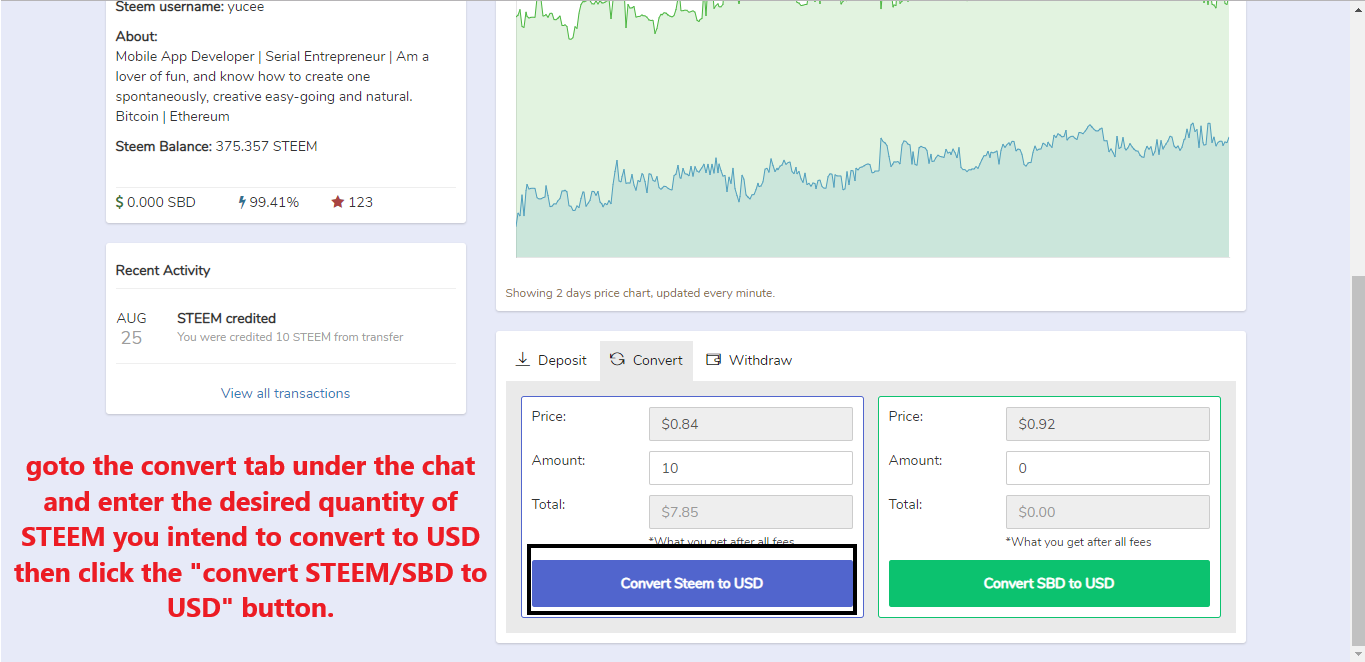 8. You will be credited with the USD equivalent of the STEEM/SBD you just converted.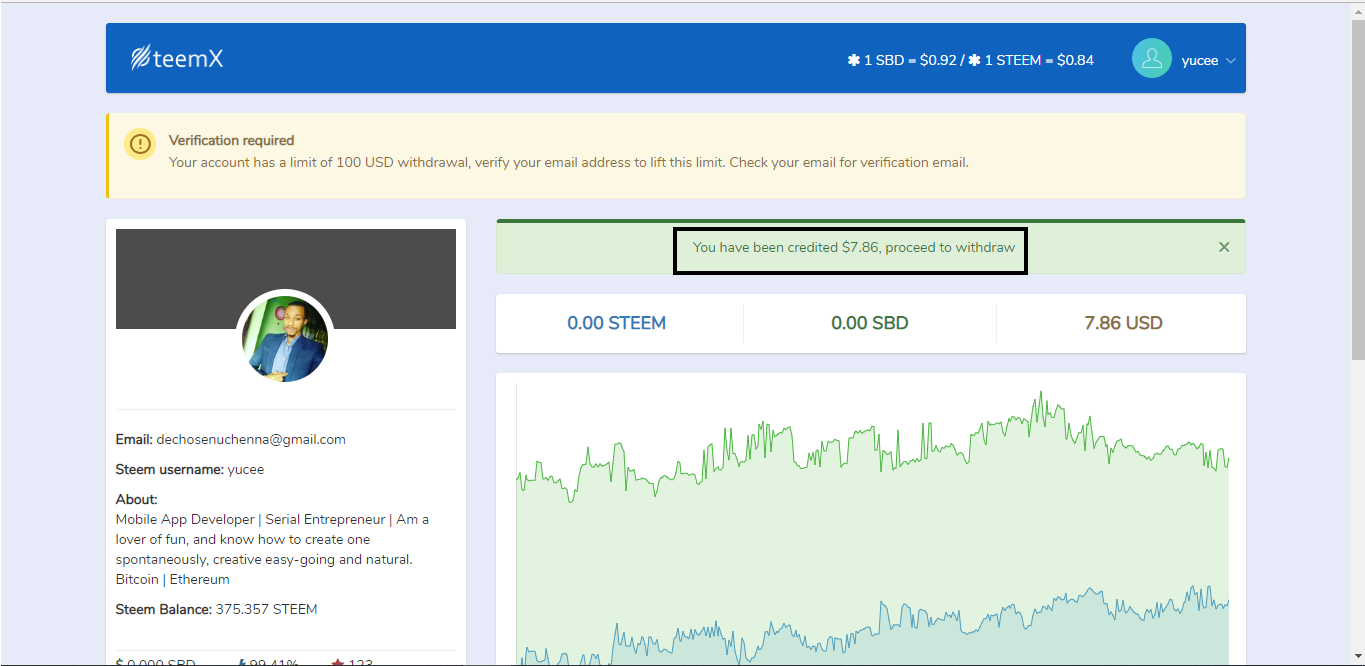 ---
9. Go to the Withdrawal tab and add a withdrawal account if you've not done so.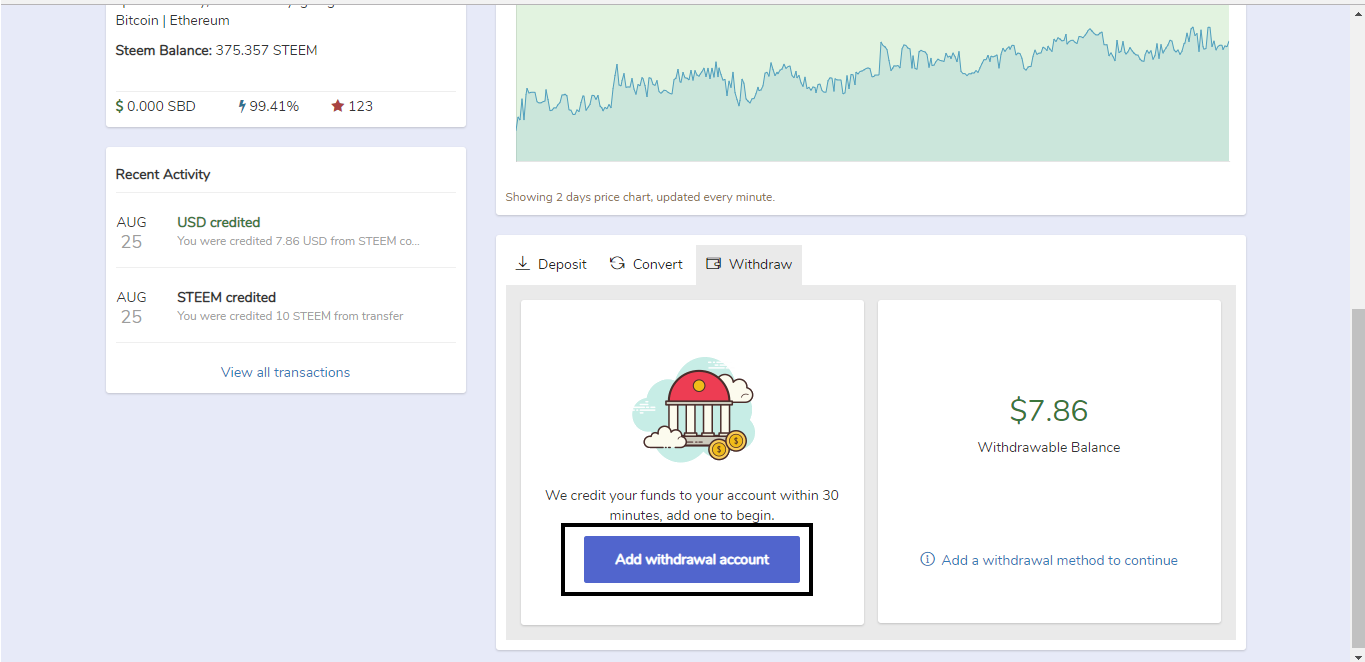 ---
10. You will get a message at the top of the screen showing that your account have been successfully added to your SteemX profile.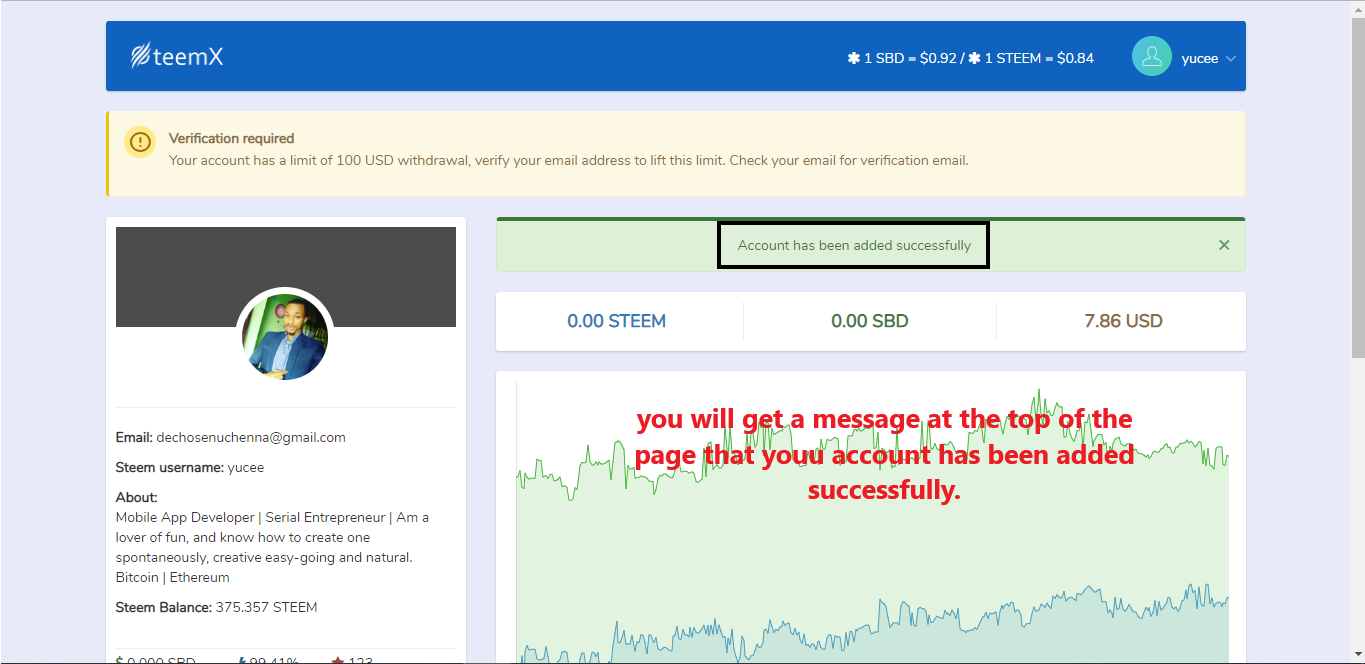 ---
11. Click on withdraw button to input the amount you will like to withdraw.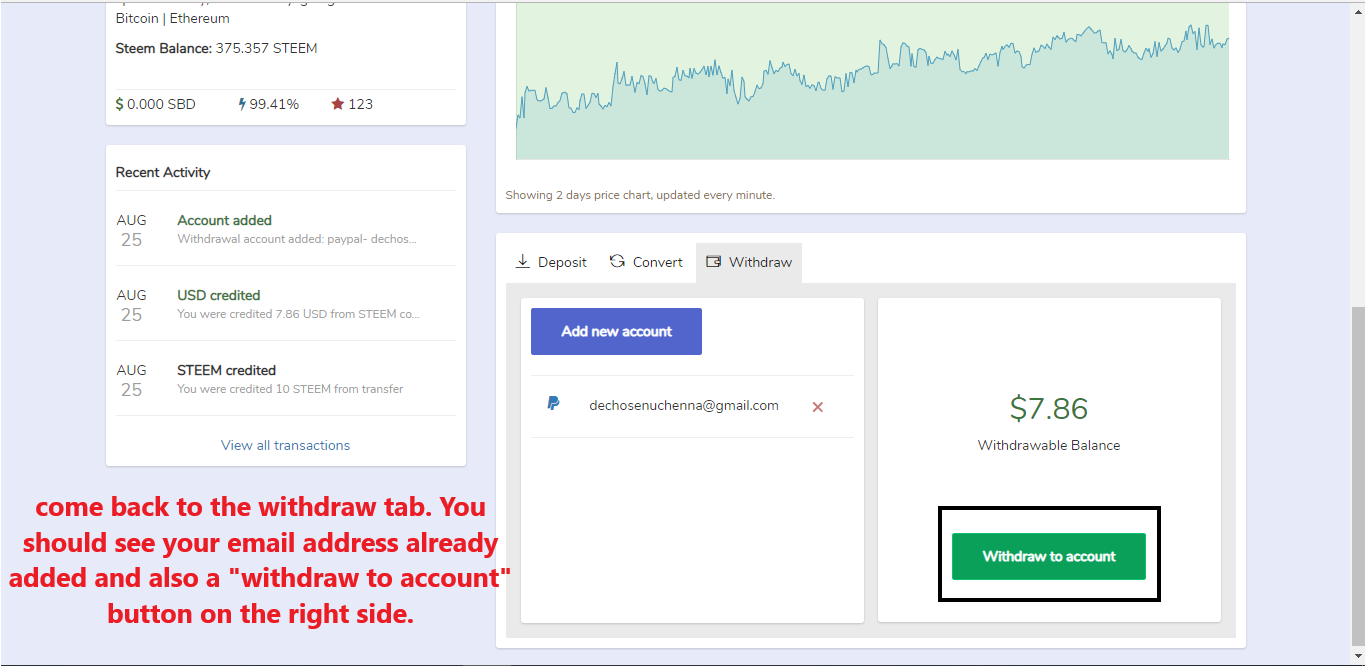 ---
12. Select your desired payment option. However, for now we only have PayPal available.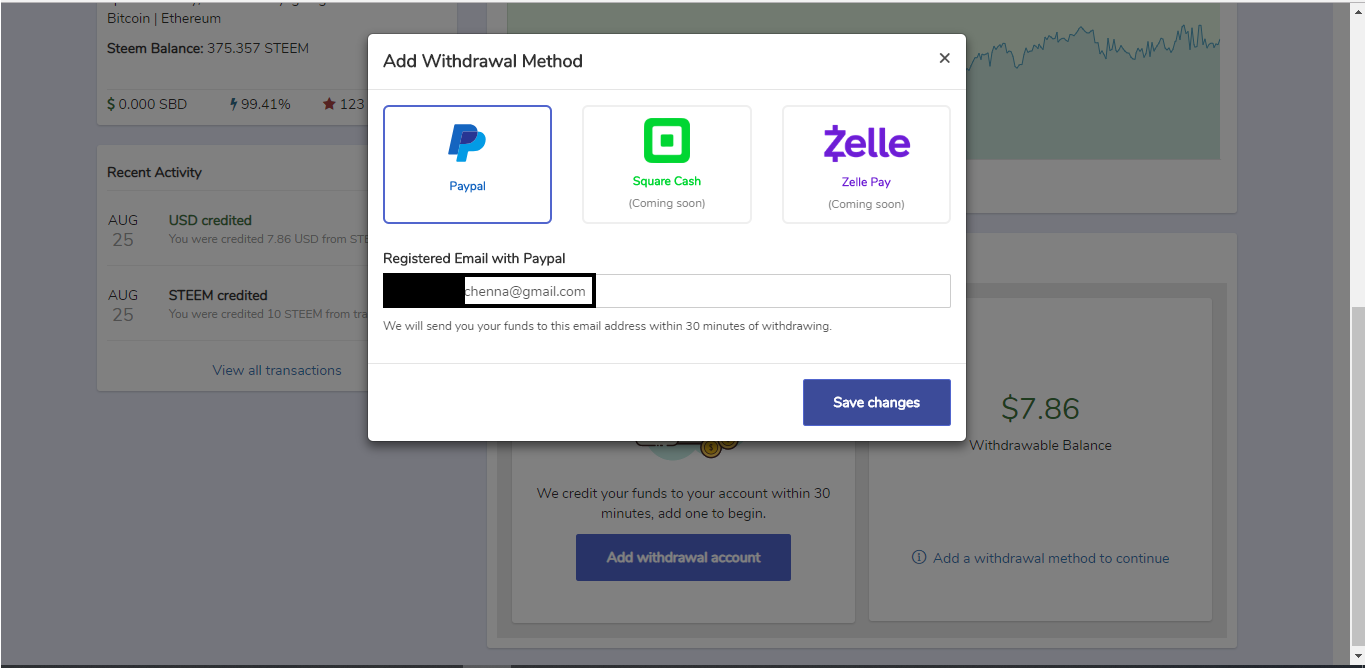 ---
13. Input the amount of funds you wish to withdraw in the dialogue box.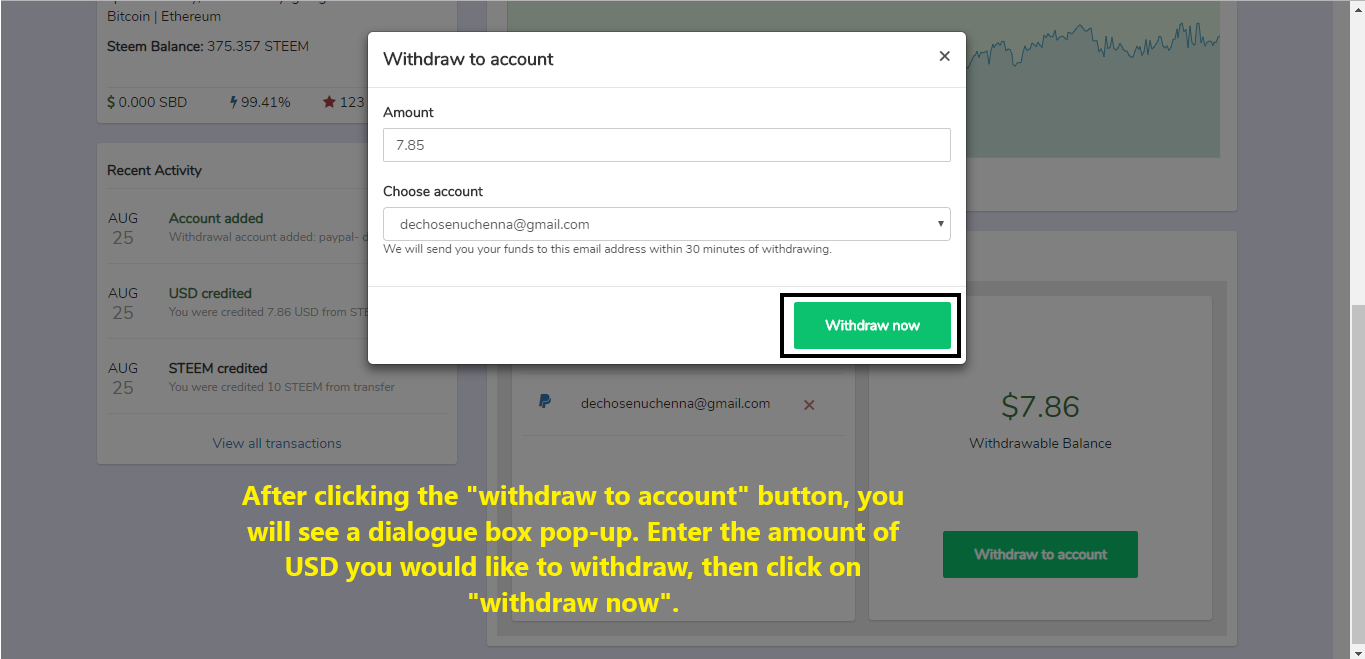 ---
14. Your withdrawal will be processed automatically within 1-30 minutes after request.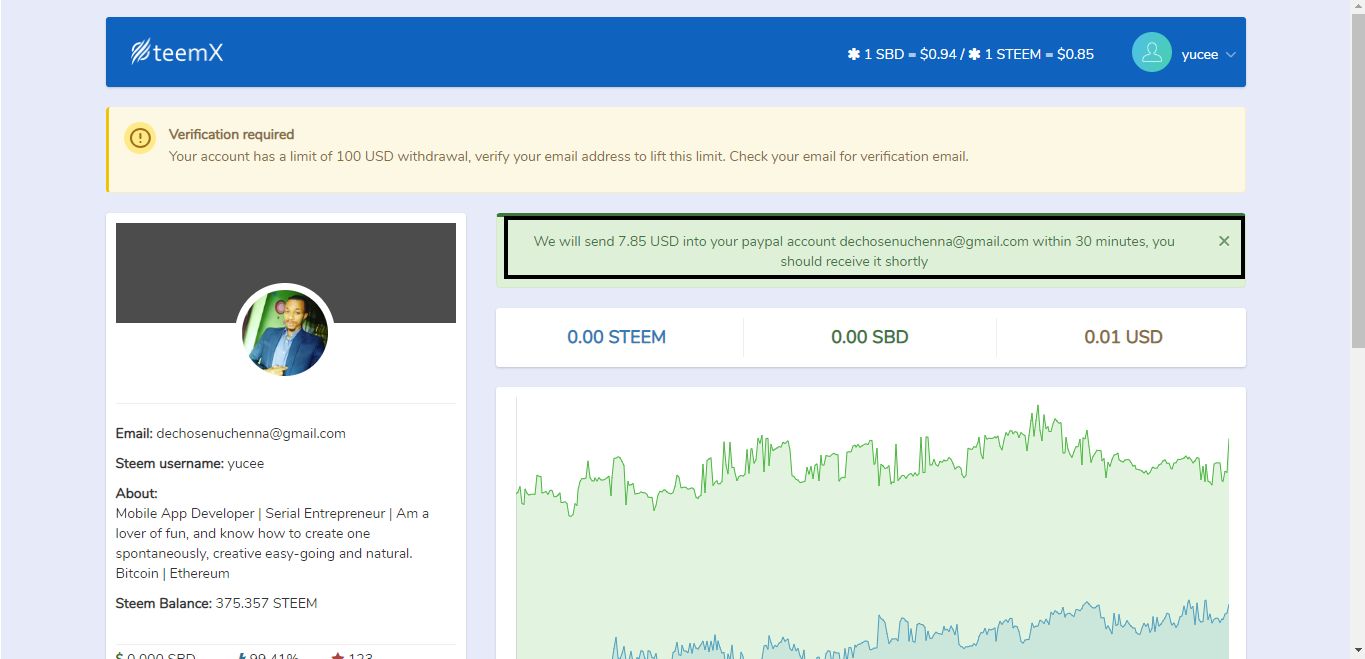 ---
All you need to do at this point is to wait for your funds to arrive in your PayPal account. This shouldn't be more than 30 minutes.
You can also watch the video tutorial here;
---
STEEMCONNECT UPDATE
One more thing before we sign out is that we will be integrating SteemConnect in a couple of days for users who wish to sign in using SteemConnect. This is also a response to the feedback we have been getting from our users.
---
Thank you for reading and we are looking forward to have you try our service on your next transaction. This is coming to you from the SteemX team and we are committed to fostering a global STEEM adoption by improving the utility of STEEM and its tokens.
---
Our Homepage
Contact us via: support@mysteemx.com