Your life just got easier...
Tired of spending too much time cashing our your Steem Dollars? Now you can easily exchange your Steem dollars to Amazon gift cards with steemcards.com.
5% Off
Besides just saving you time, we now offer 5% off the face value of the gift card, saving you money!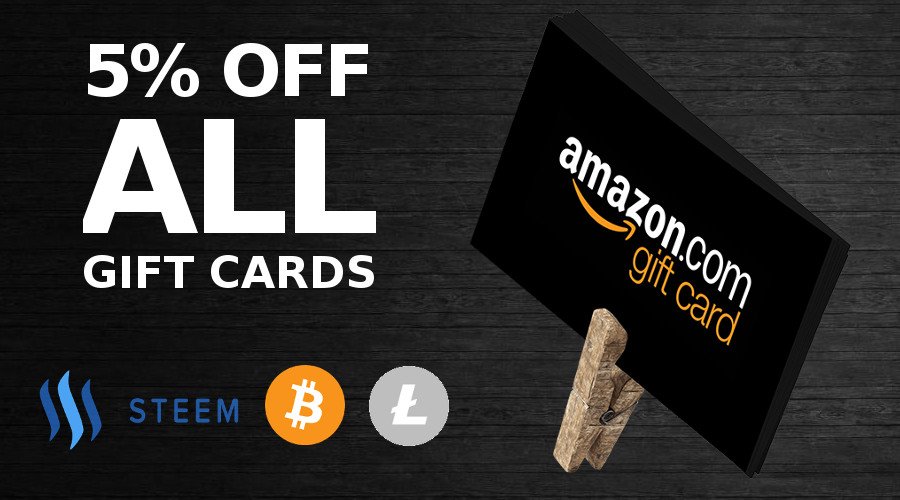 New Features


Escrow (Optional)
Safe & secure payments with optional escrow by coinpayments.net. Fees are shared between buyer & seller (2.5%)



20+ Cryptocurrencies Now Accepted
Bitcoin (BTC)
Steem (STEEM)
Steem Dollar (SBD)
Litecoin (LTC)
Ethereum (ETH)
Ethereum Classic (ETC)
Dogecoin (DOGE)
Ripple (XRP)
Feathercoin (FTC)
Gamecredits (GAME)
Namecoin (NMC)
Nexus (NXS)
Potcoin (Pot)
Stratis (STRAT)
Syscoin (SYS)
Monero (XMR)
Primecoin (XPM)
ZCash (ZEC)