Hi Steemians, since almost nobody understands what a group needs on facebook, because if you just post and do not vote, is useless, it's just a waste of time. I introduce a new rule that for many may seem wrong but if you understand it, the advantage will be for everyone not only for me, because if I grow and vote for every post you will see how you will grow.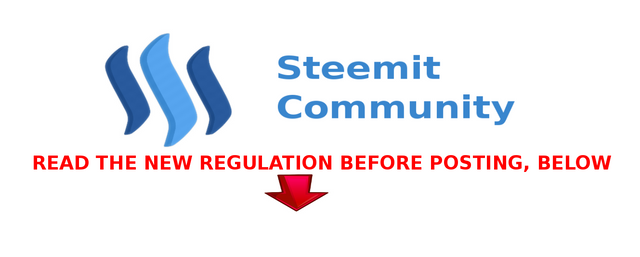 THE RULE
Now for posting you have to upvote for my post on steemit, set up on facebook group.
Once voted, I will accept your post and also I will upvote il on steemit so it can be an advantage for both.
P.S. When you have already voted, of course even if you insert more posts will all be approved. The post to vote change once a week.
Thanks @stea90
Sorry if I tag you but I see you keep posting without reading the rules and I can't approve them so, @food-creator @camelx @yeisonrosello @oendertuerk @livenowandwow @joshsigurdson @michaeldavid @dforingd @zawmyosat @romanskv @kenan1989 @chantha @ankansheth @michaeldavid @jacobts @yeisonrosello @stackin @ghalib @vibvir @sature @yoganarchista @khantsithu @better-life-tips @wandereronwheels @dpakyaw @laddawan @nekromarinist @juanmiguelsalas @chantha @bitworkers @hemlal @hellovely @ana-maria @jaynie @nicolaepavelean @mahdiyari @socialmadeeasy @uwelang