Another edition of my weekly Steemit Trading Card Game post is going to happen soon, and today it's time to say what "Whale" would you love to immortalize in a Magic the Gathering's style card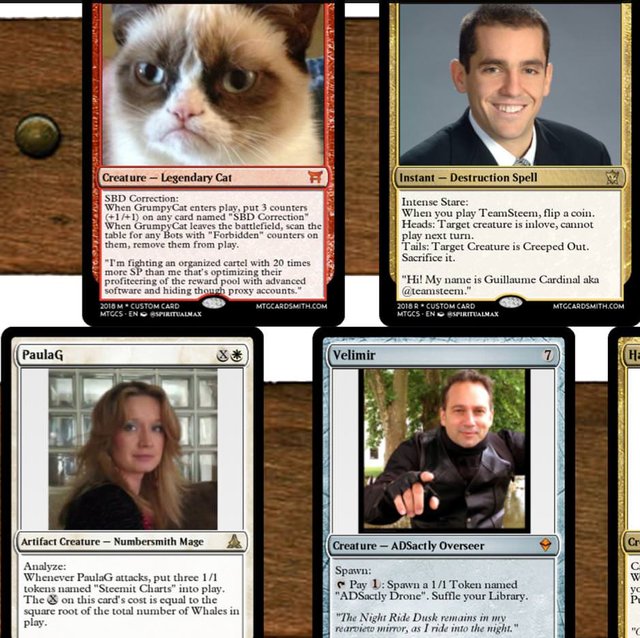 (Taken from the 1st Edition Post)
Another week has passed, and now I'm going to work on the 3rd Edition, so I'm again collecting nominations.
I had a LOT of work for the last batch, so I'm reducing the amount of nominations for this one to 10!
The post will be open until 10 people are nominated.
Below you can find the rules to this week's nominations.

Here are the Rules for the Nominations: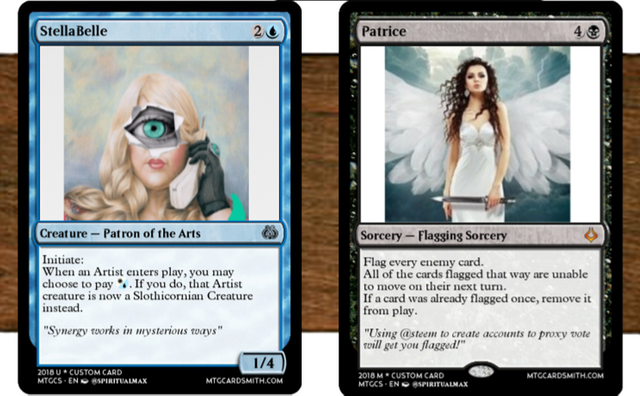 This week, I am demanding that the nominated "whales" should fulfill these prerequisites:
Over 10,000 Steem Power
Over 60 Reputation
While this is way below the definition of Whale, it's also a respectable status, and so if you know someone with both these things you would like to see become a Steemit Trading Card, drop the nomination.
You can also nominate yourself if you fill these requisites and if you would like to see yourself as a card.
To nominate, simply do it down in the comments section, and I'll validate the nominations per time of arrival.~
Here are the nominations so far:
1 - @surpassinggoogle (nominated by @maverickinvictus);
2 - @anarchyhasnogods (nominated by me)
3 - @damarth (nominated by @golddeejay)
4 - @broncnutz (nominated by @mikeshuh)
5 - @ats-david (nominated by @rawdawg)
6 - @lindsaybowes (nominated by @amymya)
7 - @quinneaker (nominated by @amymya)
Enjoy!
Cheers!

Join the Crypto Empire Community