Hi Steemit!
Have you ever posted an article with images in it and thought "damn, this is not the image that I want to be shown at my blog"
Well I have an idea how to make our blogging lifes easier and our blogs more beautiful with just a simple tool!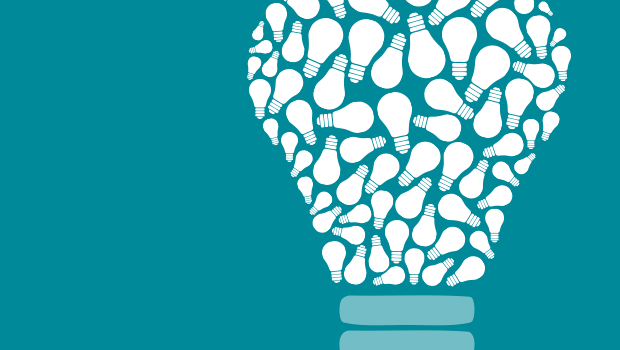 Image from: enterprisersproject.com
I'm new in the town. But it didn't pass too much time until I noticed the issue for the first time when I uploaded my first post. I added an image, that was a long rectangle rather than a square, to make it fit nicely in between lines: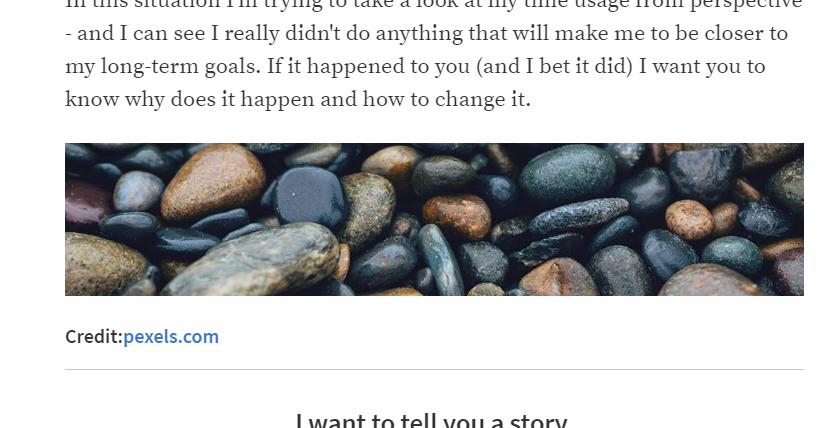 Then (unfortunately after [sh]it happened) I've noticed that first picture is choosen by default as your promotion picture, so it looks like this: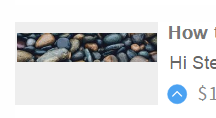 Not cool, I know... it needs more pink
I was browsing other Steemit blogs to check if it happened to other users, and...(wait for it) ...yes! Badly resized pictured, cut off heads, rectangles on grey background.
Moreover, maybe not all users want their first picture in the post to be promoted? Maybe it would be cool idea to be able to choose which picture you want to use for your post promotion and/or be able to crop it/adjust the size?
This is my proposal
How about we develop a new tool (I can go further on this) that allows us upload a picture for our post without the need of having it in our post?
We can add one extra line under tags, with miniatures and option: choose your promotional picture.
If this makes trouble, maybe a good idea would be to have another tool that may give us the possibility to choose between the pictures that we uploaded through the whole post! (For example: I start with a picture of a mature koala that met a lady koala and had beautiful babies and lived forever after. And end the post with a picture of a happy family koala with babies and big house with grill. Naturally I would love to choose this last picture as main presentation of the post in my blog).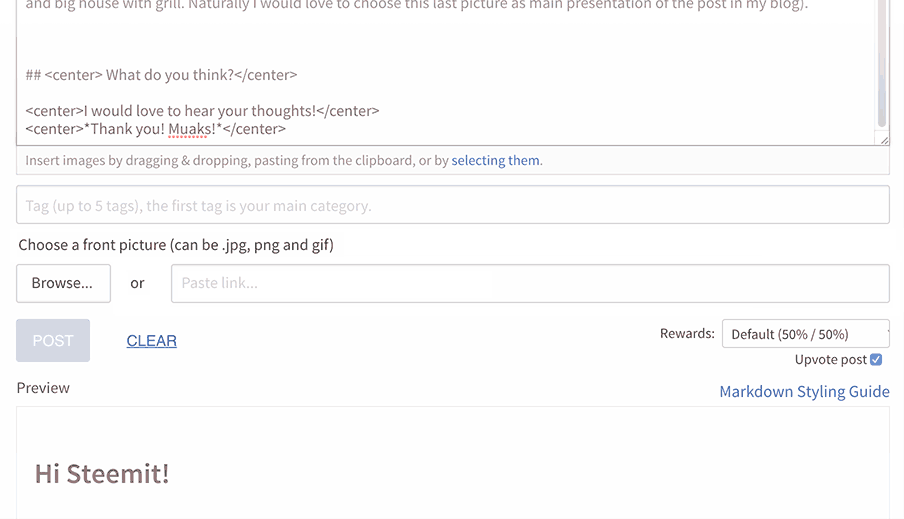 Thank you for animation
@anritco
:)
What do you think?
I would love to hear your thoughts!
Thank you! Muaks!