Hello Steemers, I just thought that I share my views regarding one critical change in the next release of Steemit, that is Steem 0.19.0. The full list of changes can be read here and here.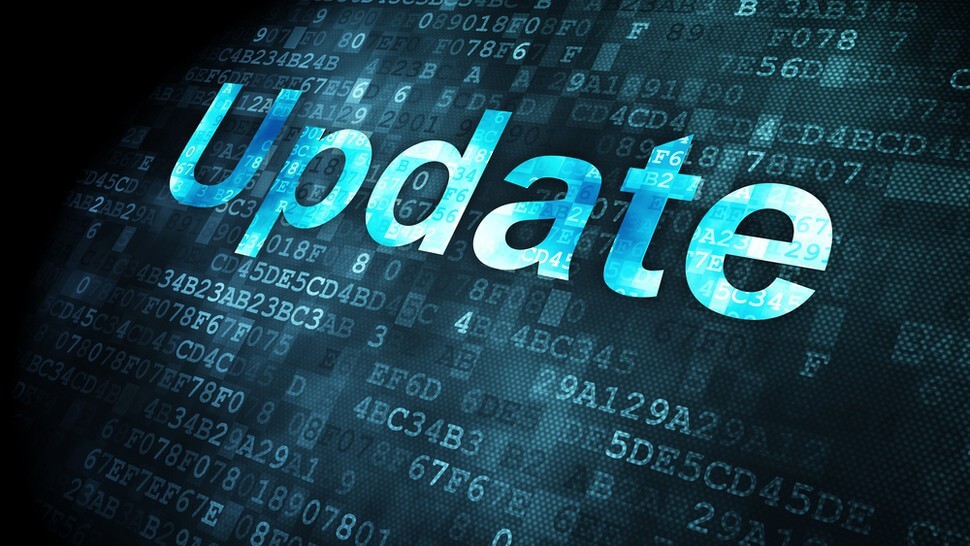 Steem updating on 20th June 
The change which I particularly want to discuss in this post is code named as #1053.
It's brief description says that, 
" Each vote's impact has been increased by 4x."
It actually feels good to read this short description that our vote's impact increases by 4x, but then I read the full description.
" A 100% vote should use 4x as much voting power as it does today (2% total VP instead of 0.5%). "
And well, this is what I am afraid of. This basically means that we will have less votes in our hands to upvote the posts we like on Steemit. 
What does this mean?
1) Minnows getting even lesser votes:
Most minnows were already getting less votes and now the votes have been reduced so much, that you actually need to be lucky to get votes from other Steemers. It would also mean that less content will be produced, meaning a certain fall in Steemit's organic traffic and Alexa ranking.
2) Concentration of Steem in even less hands:
The competition will reach new heights and it will become insanely difficult to reach the hot and trending pages. And once some dolphins and whales reach here, it will mean that they will be the ones to profit continuously. This is so because  in order to reap the maximum curation rewards, other members will give priority to their posts to upvote next time. And not to mention, that these authors will actually make much more earnings due to the 4x voting power consumption of the upvoters!!
3) Lesser community engagement:
Less votes in hands would mean that authors can't upvote most of their commenters. This would lead to even lesser comments and finally lesser community engagement over time. And slowly it might drive members away from the Steemit, as many of them earn their reputation and rewards from their comments, rather than their posts.
4) Increase in groupism, politics and dirty tricks:
Already some members are known to use dirty tricks to push their posts to the trending page. This will increase further as the competition for attention will rise. And then we also know that there are some communities which are limited to their domain and are not even a bit interested in anyone outside their communities. After this update, more such communities will arise. Meaning that loners would totally be eliminated from the system. And even though several communities which don't interact with other communities or members is not something that bad, but the inherent politics will make things go bad.
5) All these points will lead to a drop in the Steem price:
As you can understand that when there will be less active members on steemit and even less signups, then circulation of Steem will decline. Meaning that it's price may go down! Although the opposite could also happen, that is people stocking more Steem Power to stay in the competition and push ahead of others. This is what we will know only after the change has been implemented.
What should be the ideal update then?
Personally I believe that ideally we should increase the number of votes available with each member and instead of increasing the voting impact by x4, we should divide it by 2 or 4. This will lead to members casting votes on many posts to earn the same curation rewards. And obviously, it will also increase the community engagement.
What are the alternatives?
I think if Steemit team is not ready to implement the ideal update, then they should at least consider allowing the vote slider available to all members, irrespective of their Steem power. This will help to mitigate the losses which I mentioned above.
These were my viewpoints regarding the specific update (#1053) of Steem 0.19.0. I may be wrong in my assessment, so surely not saying that this update should not be released. What I want to say is that the Steemit team should probably reconsider this update. But if my viewpoints don't suit you, then sure go ahead. I believe experimentation is really necessary and many times the results are different than the theory. I hope my viewpoints are wrong and this update helps to increase the community interaction.
What do you all feel regarding this particular update? Please post your comments. I would highly appreciate some community engagement over this post! :)
Image Source: 1
Thanks
Siddartha
 _________________________________________________________________________________________________________________________________
Connect with me on Facebook: https://www.facebook.com/  

Art By Aleister Cr