Steemit: Where you get paid for likes!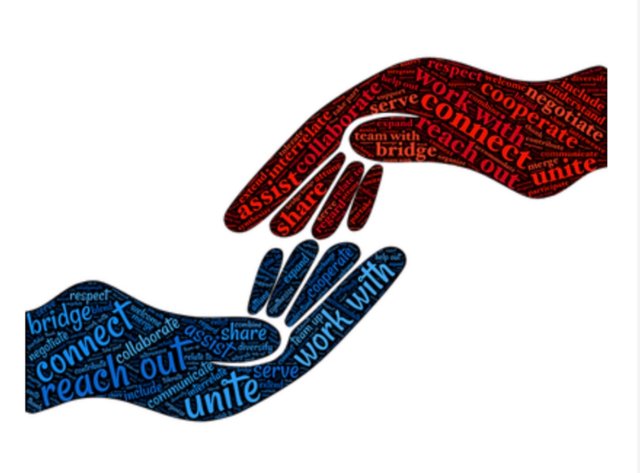 I sometimes call Steemit [email protected]
Because here you get paid for likes!
Curation and Comments are like "likes" on FaceBook
You can make money on both "upvotes" where you get a share of the 25% curation reward and "comments" where you get the author reward or 75% of the comments total reward. I will explain this below.
Curation: all posts have a reward listed next to them and 75% of it goes to the author, while everyone who upvotes the post gets to share in 25% of the reward in proportion to your voting power, which in the beginning might not be much.
Comment Awards
When you write a comment you now are the author! So irregardless of your voting power, you get 75% of reward on your comment on a post. This reward may be greater then your curation reward! So one way to make more money is to make a comment related to the post and even better ask a question and engage the author. Even posts with high rewards sometimes have few comments. Everyone wants a piece of the post reward so they upvote, but in general there are many more upvotes then comments.
(There are exceptions as some authors have a very engaged following with lots of comments or some posts are contests with hundreds of comments which are entries, but for regular posts in general there are few comments.)
Now while a comment isn't a guarantee of an upvote, many authors do upvote comments and it's free money. Plus comments represent engagement and create the opportunity for you to show people what your writing style is, how you think, etc…
Comments create attention for your blog also
Please realize that a good comment will attract not just the attention of the original post author, but also other people who read an article frequently glance down at the comments and sometimes upvote them.
These people may also check out the comment author's blog. This is free money and free advertising, except it's better than free advertising because you can get paid.
PLEASE don't actually use this section to advertise your posts, as that is a "Steemit No No", but comment about the post. That stimulates engagement, which leads to people following you and people upvoting you.
Upvotes plus Comment
I think that you should always upvote anyway because it's free money, no matter how small it is. I suggest that you upvote and get what you can from curation, but comment because that's where big money is for the small fish in the Steemit ocean: plankton, minnows and to some degree dolphins.
Human Interaction
Remember human interaction is the heart of Steemit. Once you start interacting with people you will notice that their upvotes get more generous and hopefully so do yours. They also start reading your blog and commenting. This is called engagement and is a central part of the platform.
Check out the numbers
The proof of the effectiveness of a strategy is in the earnings. Learn how to look up your earnings on www.steemworld.org. Look up your curation rewards on Steemworld and compare them to your comment or author rewards.
Remember don't stop upvoting, because that still earns you money. But get a second income by leaving comments for those comment rewards.
ReSteem
The arrow which lops around is the Resteem button and it basically places the article on your blog page in a list of your articles, but it is clear that someone else wrote it. This is a good thing for you and the author. The author gets more exposure as now all your followers get to read his blog and possibly upvote it. This action increases the post reward amount and since you get to compete for part of the post reward this is good for you too, as it increases your curation reward when your followers upvote this post. So I call this a WIN-WIN. The author wins and you win. Plus people appreciate it when you Resteem their article, tell them you resteemed it also when you comment on their post because they are more likely to upvote your comment! This is engagement, and engagement is at the heart of social media and Steemit.
I hope this helps.
@shortsegments