Well steemit is one of the most growing platform in the market with more than 6,00,000 users world wide. Steemit is a blogging as well as a social networking website which works on steem. 
If blogging is your hobby or passion and you don't wanna invest your money in buying hosting and domain plan than steemit is the best place for you. Steemit allows you to write your own blog and earn money with it. The best thing about steemit is that, it is search engine optimized. With you quality content you could rank #1 on search engines like Google, Bing. Today i am here with this article to tell people about the best ways to earn money with their blog on steemit.
Before i tell you the methods to earn, let me summaries you few points to improve your steemit experience.
Focus on quality rather than quantity - It doesn't matter that how much article you write per day. You are not going to earn a single penny if you write low quality content. When i started blogging on steemit i also write low quality content rather than focusing on high quality content. On steemit there is a super bot called cheetah which will automatically detect if you use copy-paste material and it automatically downvote you. So try to write quality content, which means use at least 1000 words under one article and write you article in proper arranged way.
Don't over Upvote - Well there is a curation reward on steemit but you will get this reward only if you upvote a quality content. If you do over upvote then you steem power may decrease due to which you earning potential will decrease. So don't try to be over smart.
Use proper tags - Well writing quality content is not enough to earn money you have use proper tag related to you article. Tags helps your article to get more views. So you can get benefits of your tags to increase your revenue.
Now coming to the methods,
#1. Author Reward - 
Well i think every one on this platform are familiar with this one. Yes, you can earn steem dollar and steem power with your quality content when some one upvote your article. 

Well you can see, This pretty girl earns $405 ( curator & author reward ) with her only one article. She writes very well and uses only quality content. She gets 1781 upvotes for her work. Only you have to focus on quality of your article.
#2. Affiliate Marketing -
Most of the top earning bloggers use to earn money using affiliate marketing. Actually affiliate marketing is nothing but to advertise some one product or service and get commission with it. If you are a fashion or tech blogger then this one suits you. You may join Clickbank or Amazon affiliate program and start advertising their product on your blog. You will earn up to 15% commission on their every product or services.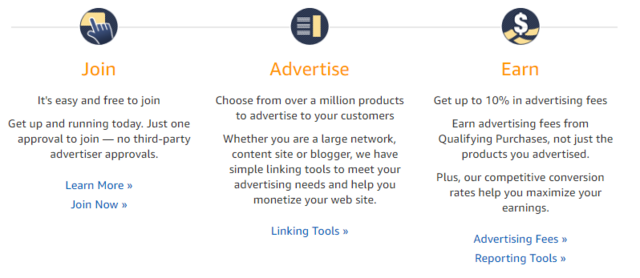 You may join amazon affiliate program from Amazon Affiliate Program Site.
#3. URL Shortener Service - 
You may know about google url shortener service. Its as same as google service but you can earn from it. URL Shortener services like adfly, shortest, linkshrink give you few dollars if you attach your link with their service. Its as much simple as you think, simply you have to copy and paste any of your link to their shortener and then attach their short link with your steemit post.

I found that shortest service is best among them and give your high and on time payout. You may join shortes service from shorte.st.
#4. Using upvoting Bots - 
You know that here on steemit we can earn money when someone upvote our post. You can use upvoting bots to auto upvote your post using many upvoting bots like minnowbooster or booster. Simply you have to transfer few SBD to these upvote boosters and they will upvote you. You can definitely earn double or may be triple of your SBD amount which have transferred.

I would personally recommend you to use @minnowbooster upvoting service because they are fast and give you high profit. You may check MinnowBooster.

Well these are my personal ideas to earn money via steemit, If you have one please let us know in comment !!