The Ultimate Guide To Steemit Payouts
A while back, I produced series of FAQ posts on Steemit. Lately, with the huge influx of users, I've been getting quite a few comments on these old posts. Much of the information is outdated, so I thoughts it's time I make some new ones. One of the more popular posts is "Payouts" so that's where I'll start.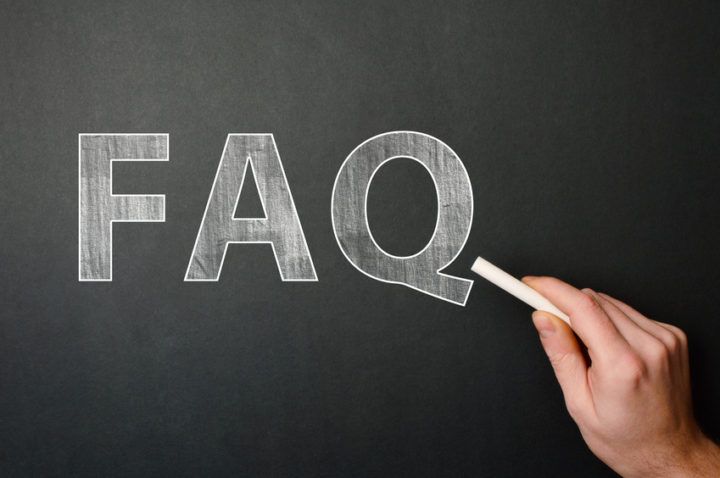 source




Payouts
When I make a blog post, there's a drop-down menu that says "rewards." The default is 50%/50%, what does this mean?
You can choose between three options for your post payout:
50%/50% - Half of your payment will be in Steem Dollars and the other half in Steem Power.
Power Up 100% - Your entire payout will be in Steem Power.
Decline Payout - You won't receive a payout.
When will I receive my payout?
All payouts occur exactly 7 days after your post or comment is made.
Why does my future payout keep changing?
Upvotes will increase your payout and flags will decrease your payout. If you haven't received any new upvotes or flags, there are several other reasons why your payout may have changed:
There is a fixed amount of new STEEM created each week to be dispersed to users as rewards in a rolling 7 day period. At any given time, the system is making an estimate of how much you will be paid based on what percentage of Steem Power-adjusted votes your post possesses.
Let's pretend a piece of content is currently worth $5. But then, many other posts suddenly become highly-upvoted. The money to pay those popular posts needs to come from somewhere, so a portion of your post's value is reallocated to these newly-popular posts. Now your post may only be worth $4.50.
Another reason your payout may change is price movements in the 3.5-day moving average of STEEM. If the price of STEEM increases, the value of your post will increase, all else equal.
My post said I was going to get paid $10, why did I only make $7.80?
The dollar figure you see at the bottom of your post or comment is not the amount of your payout. You, as the author, are guaranteed at least 75% of the total. As much as 25% goes to the curators (users who upvoted your post).
In this instance, you received $7.80 and the curators received $2.20.
If I was supposed to receive $7.80, why did I only get paid 3.9 Steem Dollars and 2 Steem Power?
When posting, you chose the default 50/50 payout option, so you received half of your payout in Steem Dollars. Half of $7.80 is $3.90. That is where the 3.9 Steem Dollars came from.
Since you received 2 Steem Power, that means the average price of STEEM over the duration of your post was $1.95. 2 Steem Power * $1.95 = $3.90. That is where the other 50% of your payout went.
How do reward distributions work?
The Steem network separates payouts into two categories, the author reward, and the curation reward:
The author is guaranteed at least 75%. Curators get up to 25%.
Author reward is paid out:
50% in Steem Power
50% in Steem Dollars, STEEM, or a combination of the two
Curation rewards are paid out:
As mentioned above, at the time of posting, authors have the option to be paid 100% in Steem Power or to decline a payout altogether.
What determines how much of the curation reward goes to the author versus curators?
The payout split depends on how long after posting the vote was cast, using a linear function:
If a post is upvoted the moment of posting, 100% of the curation award goes to the author.
If a post is upvoted 30 min after posting, 100% of the curation award goes to the curator.
Between 0 and 30 minutes, each moment that passes, more of the reward goes to the curator.
At 15 minutes it's a 50/50 split.
At 3 minutes, 90% goes to the author and 10% to the curator.
At 27 minutes, 10% goes to the author and 90% to the curator.
I'm upvoting posts at the right time. Why am I not getting meaningful curation awards?
This is a complicated topic, but keeping things more understandable - To receive meaningful curation rewards, you need a combination of:
Steem Power
High voting power
High voting weight
You must also upvote posts before they become popular and after some time has passed since posting.
Upvoting posts that are already on the trending page isn't going to earn you much in curation rewards. Also, new users with very little Steem Power will be hard pressed to earn any curation rewards, even when voting optimally.
If you want to learn the complex math on the topic, I recommend reading @theoretical's post series on the topic.
Steem rewards users for commenting and upvoting. Why not for sharing?
You can gain curation rewards from resteeming. Not directly, but indirectly. The rewards that you earn will depend on how popular the post becomes after you upvote the post and share it with your followers.
If you find a post that you think will become popular, upvote it, then resteem it to your followers. The resteem will help the post become that much more popular. The result will be a higher curation reward for yourself.
Now that I earned some Steem Dollars, what can I do with them?
You have a few options:


Do you need clarification on anything? What do you want to learn next? Let me know in the comments!