While being in the top 500,000 of something may not sound super impressive at first, remember 2 things, we are only 7 months old, AND there are MILLIONS if not BILLIONS of websites at this point that exist.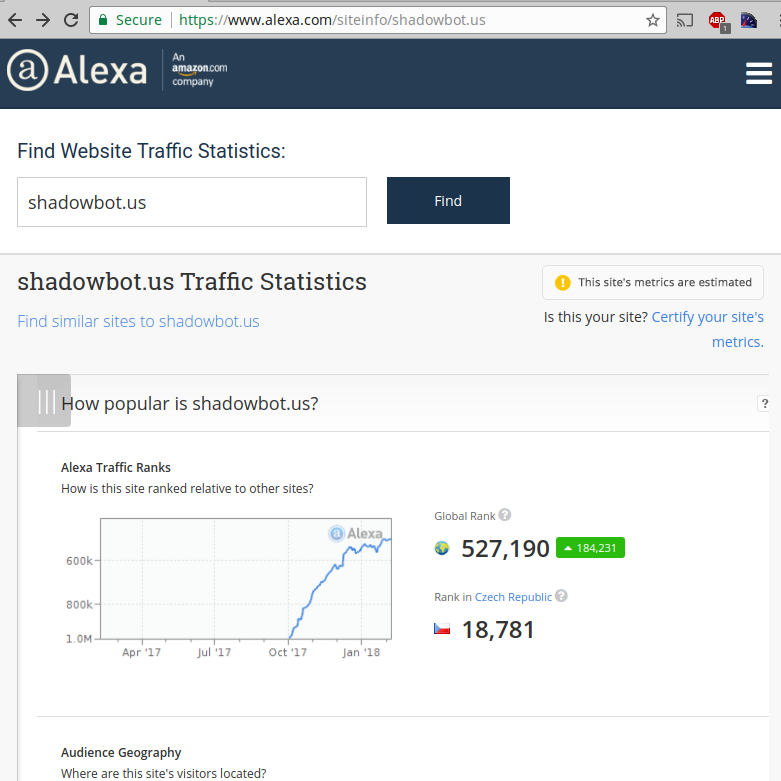 When you consider that in just 7 months we get enough daily traffic to be ranked 527,190 by Alexa it begins to show just how powerful Steem and the ShadowBot Communities really are!
Thanks to everyone involved we are growing faster each day! This is an amazing time to begin Powering Up as we are beginning the transition from a simple bot to a full platform with many more tools and features that will enable everything that we see possible on Steem!
For more information on ShadowBot:
FAQ: https://shadowbot.us/shadowbot/faq.php
Signup/Login: https://shadowbot.us/shadowbot/login.php