Anyone else sick of corporations dictating that which people can read/post?
Sure, its all about what the advertisers want. Advertising and branding being something that has so invaded our lives. With it's shameless, never ending chipping-away at our sales resistance $$
Shut up and leave me in peace!
Well that's a nice thought. It might make me feel better. But I can holler about it all I want, I'm wrong!
Why wrong?
Because I chose to accept their terms and conditions in order to use their service. I made a trade for my attention and rights. In exchange I get to use their service...FREE! Isn't "free" great? And if that was not enough they get to own and profit off my data.
Figured I'd get my rant out of the way first, forgive me :)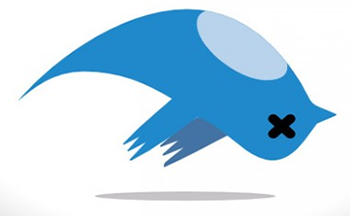 "Twitter Says It Will Ban Threatening Accounts, Starting Today"
Here is an sample of comments that are allowed to stay on Twitter: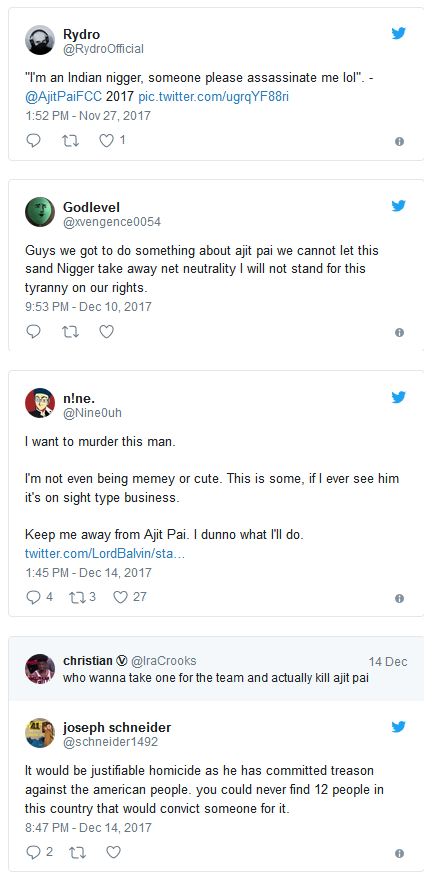 I have no sample of the content Twitter removed, because Twitter removed it. I assume. This content must have been so horrible they prevented people from being damaged by it's viewing... as opposed to the content above. Personally I'd rather read every disgusting thing the internet coughs up daily then have a board of directors decide for me. Anyone who is familiar with me knows I like to engage all sides and see what shakes loose. Some describe this as a type of "trolling" but I feel that word is quickly losing all meaning. I prefer "straight shooter"
Solution:
You already know the solution. You've already figured out my motives from the start of this post. You've already judged my post and did so correctly! The solution is to Steem On! Innovate and end the tyranny of corporate thought management!

Thanks for reading and your attention on this potentially sticky matter. It doesn't matter what side you're on. The human condition is that we all want to be heard. I actually want to know what people think so I can make an informed choice. What I don't want are advertisers, stock holders and executives treating me like a baby because it upsets their apple cart! An apple cart that does not exist without ME!
I do not agree with what you have to say, but I'll defend to the death your right to say it.
Evelyn Beatrice Hall
Let's throw Facebook in there too, why not! #facebook #freedom #anarchy
(I don't even yet know exactly what the # does. Funny as that might be)
Sources:
https://www.cnet.com/news/twitter-harassment-fight-kicks-into-higher-gear-online-hate-abuse-rules
http://dailycaller.com/2017/12/18/twitter-blocks-the-alt-right-allows-racist-death-threats-to-ajit-pai
http://time.com/5069621/twitter-white-nationalist-new-rules
https://www.npr.org/sections/thetwo-way/2017/12/18/571622652/twitter-says-it-will-ban-threatening-accounts-starting-today