(ARTICLE FROM MY WEBSITE : SARANGKHOKHAR.COM PLEASE IGNORE IF CHEETAH COMMENTS)
Link- https://sarangkhokhar.com/start-blogging-right-now/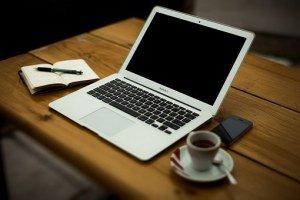 INTRODUCTION: WHY SHOULD YOU START BLOGGING RIGHT NOW?
Hello, Friends, I am Sarang Khokhar.Today I am going to add a new category to our blog, That is Blogging itself. In this category, I will post about blogging tips and tricks. So today we will talk about basics, As this is just going to be a short introductory post about blogging, And why should you start blogging right now?. Blogs are a very big and important part of the Internet. Even now you are reading this article on my blog.Literally, A Blog is a Website on which articles are posted on regular basis. You can open the homepage of my blog to see what a typical blog looks like. If you already are an advanced internet user, then you must already be familiar with what a blog is. The main focus of our article today, is Why Should you start blogging right now? So we are coming straight to the point. Why should you start blogging right now? 
WHY SHOULD YOU START BLOGGING RIGHT NOW?
In today's competitive era, the Internet has taken over in every sphere of social, political and economic life. The Internet plays a very crucial role in the successful working of every system. Every day more and more businesses are getting online. With so many people connecting to internet daily It becomes very important to create your presence on the internet. There are many alternate ways you can create an online presence, But I think Blogging is the best one. If you are fond of anything, Let it be Cars, Bikes, Technology, Fashion, cooking, marketing even a very small field like Cubing (Rubik's cube solving). You can blog about it.
You can find a blog or article already written about even the smallest of stuff you can come up with. If you have any hobby, Or if you are passionate about something there is no reason you should not start a blog about it. If you think Starting your own blog is a very expensive, technical or tiresome task. then you totally got it wrong. Keep reading the article to solve your queries, and for other questions popping into your mind comment section is always waiting for you. But before talking about pricing and money stuff, I want to talk about Why Blogging is beneficial than Social media, Facebook pages or Instagram. 
WHY BLOGGING OVER SOCIAL MEDIA?
Why should you start blogging right now? While Reading this article This question must be popped in your brain. That If blogging is for posting stuff, Then why not facebook pages or social media. I admit that Social media is a great place to interact people. and if people are attracted your posts are definitely going to have a wider reach. But there are quite a few problems with social media. Whenever you post something on social media, You don't get enough credits for it, Your posts don't look professional, And You cannot earn with them directly. Many social networks have small monetization programs, but they cannot compete with what you are going to get with blogging.And Social media platforms do not provide many customising options, You cannot optimize the looks font or colors of your page, But in blogging you are the sole owner of your stuff.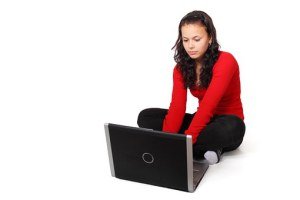 COST IF YOU WANT TO START BLOGGING RIGHT NOW?
As far as expenditure to start blogging is concerned, It has many dimensions. I will try to keep it as simple as possible. If you want to properly and professionally start blogging, then you have to spend a lot of money to buy a domain name and hosting. As Professional blogging yields a very steady income, Blogging legends like Michael Arrington and pete cashmore are earning more than 500,000$ Per month that is equal to 3 crore rupees per month. That's an insane amount of money.If it really inspires you, you should read my blog very often. I will share with you tricks and tips to grow in blogging. I That was about professional, But if you want to Start a basic blog. You can actually Do it free. Yes totally free, We love free stuff, Right? I will post a detailed post on starting a free blog. In this post, I will briefly explain it for you guys. Why should you start blogging right now? 
START BLOGGING RIGHT NOW 100% FREE!
1 Open Blogger.com And sign in with you google account2 Follow instructions and chose your free domain3 Design your blog and start blogging Everything is user-friendly on Blogger. You don't have to have any technical knowledge. And the best thing you never have to pay a single penny for it, And you can still earn with it. There are many advertising platforms that you can join to earn money with your blog. Adsense is the best one, I will post about it really soon, Subscribe to my blog to get an email when I post it.
FINAL WORDS: WHY SHOULD YOU START BLOGGING RIGHT NOW?
After reading this article, You probably already have made up your mind to try it out. You took a great decision. As I already told you, Starting a blog and writing stuff about what you love, Is a great idea. If you ever get stuck on any step, I am always at your service. You can comment on any post and I will solve your queries. I have also provided links on this blog to my personal Facebook profile, you can message on that too. If you want to email, You can email me on Admin@SarangKhokhar.com.I hope you liked the article, Please comment down below, Thanks a lot for reading, Peace out.  
Note: This Post is copied from my blog http://Sarangkhokhar.com