I am from India. To be exact I am from Guwahati (Assam).. from the North-Eastern part of India.
From the day I posted, I found out that there were particular times when you will get upvoted/commented or get noticed by the other steemians..and there were times when you will get unnoticed by the people from your postings.
We all want to post at the right time to get noticed and get our posts read out as far as possible. There are time zones. The one I am dealing right now is for India. Remember that, the times mentioned in this post are approximate.
I will make it short and easy for you all..for all the people from India.
I have researched a bit, went through some posts and found out that the best time to post in Steemit is as follows: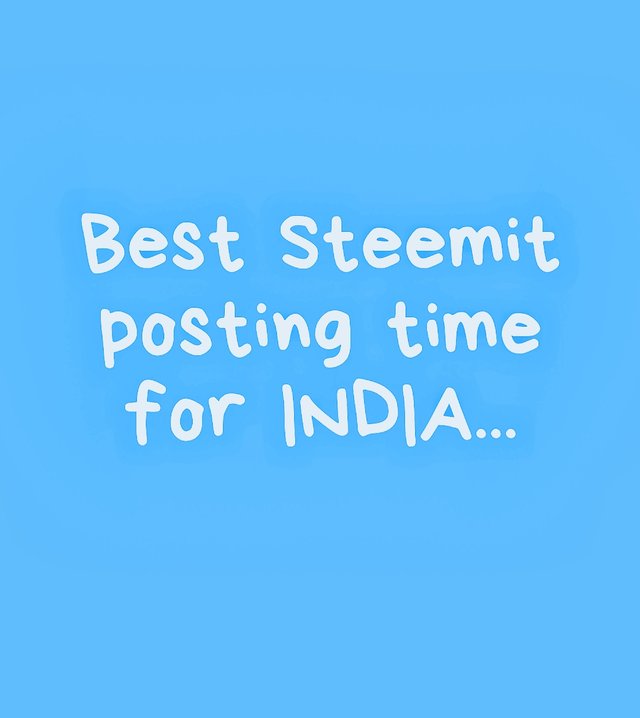 Monday to Thursday:
10:30pm to 4:30am
This is the time to get the best readers/steemians
Friday to Sunday:
10:30pm-1:30am
Important point:
***Avoid posting between 2:30am -3:30am because of high posting done by the whales and dolphins out. Just avoid the high competition. You can enter later on from 3:30 am to 4:30 am...or make the posts beforehand.
Please note that...the time mentioned here in this post is of approximately equal to North - Indian time..so it might differ a half an hour to an hour for the different states of India. This time in particular is for Guwahati.
For the EST time zones you can check this post out:
https://steemit.com/steemit/@cerebralace/the-best-time-of-the-day-to-post-on-steemit
This is one of the source i tried converting the time zones with.
This might help..let's hope the best
..am still learning everyday
With 💗
...ilLusivesAm