Help! I have stupidly fallen for the Account Security Beach scam and lost control of my @samstonehill account!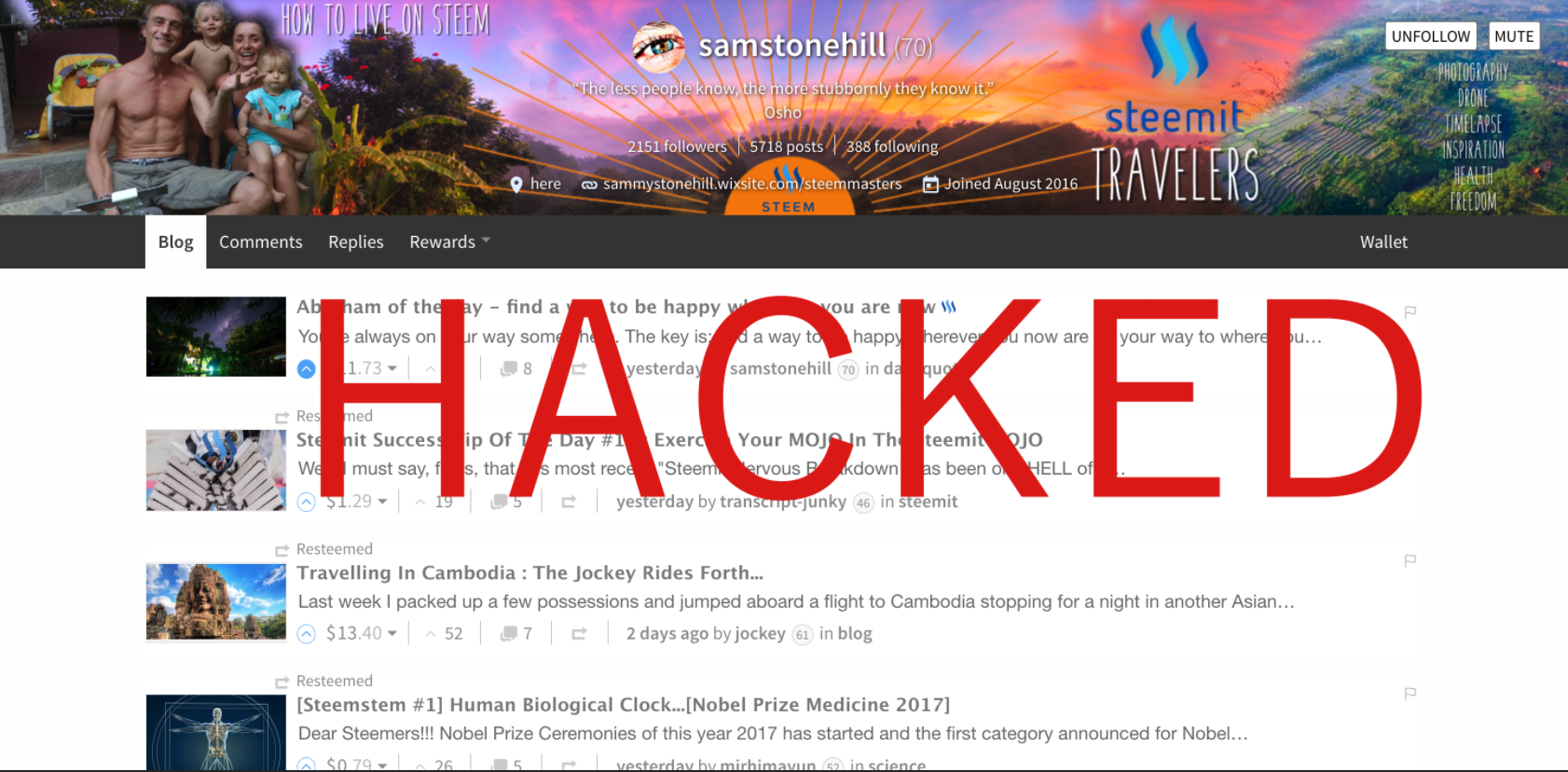 I was on a visa run to Kuala Lumpur and was very tired. With only a small amount of time to spare before my return flight to Bali I connected to the wifi in a Starbucks whilst I had a coffee to keep myself awake.
Upon seeing the message in my wallet which indicated that my account had been hacked I sent them an email explaining that the 'unusual activity' they mentioned was most likely due to all the donations coming in to my account for the Bali fundraiser for all the evacuees waiting for a volcano to explode!

I also told them it was not good practice to hand out my master key in this manner.
They responded straight away insisting that this needed to be done immediately in order to secure my account.
With only a few minutes left at this point and in fear of losing donation money to hackers, I glanced at the url of their site and it appeared genuine in my tired state. Now of course, I can see clearly it is not!
And like a fool I entered my master password into a page which I believed to be part of steemit.com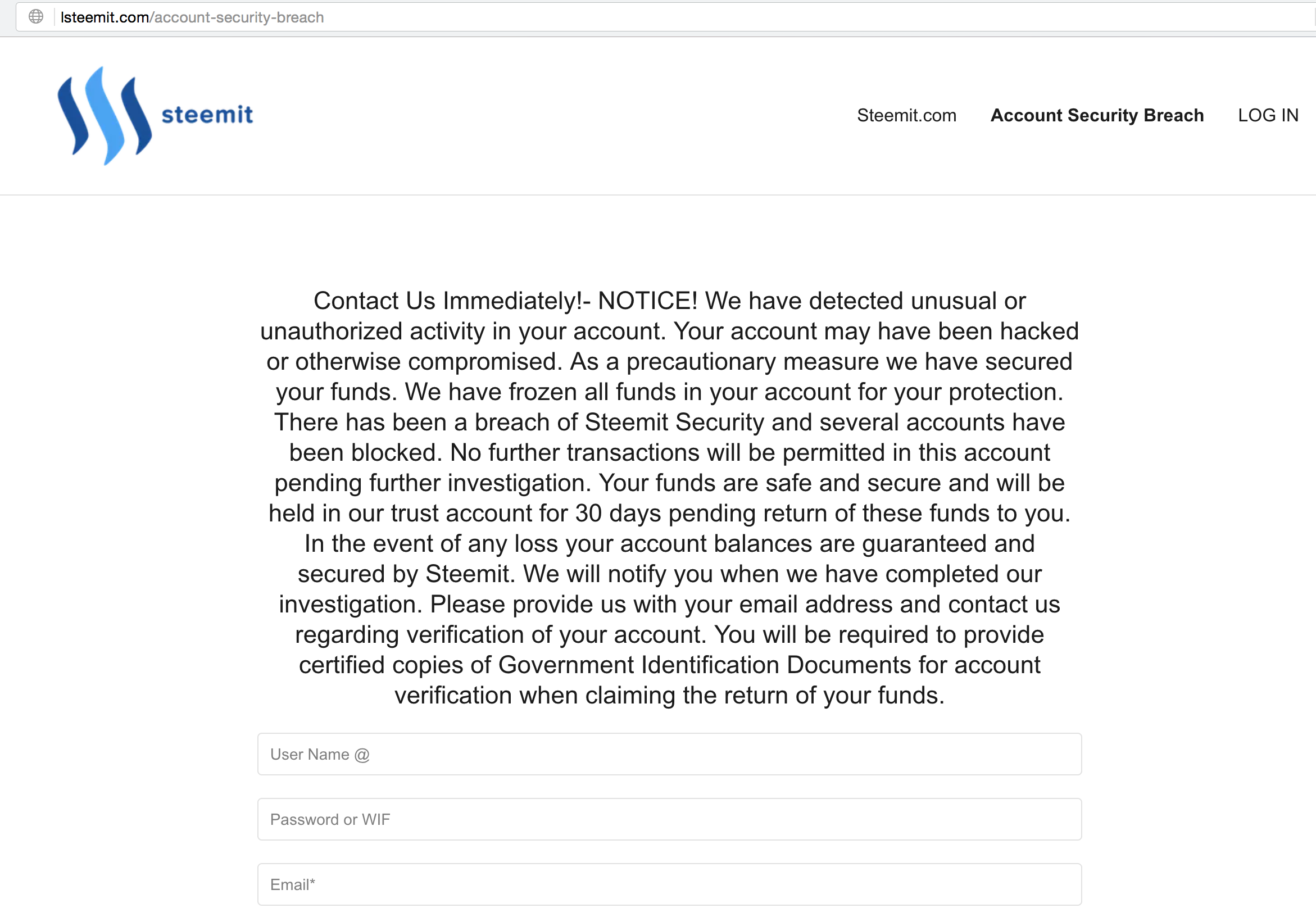 By the time I arrived back in Bali 3 hours later the account's password had been changed and I am now locked out.
Thankfully there is nothing for them to take at this moment due to the awesome design of steemit but the next power down is due in six days and this will be around 400 STEEM.
I am feeling very stupid with myself at this moment, especially after telling so many people never to give out their master password to ANYONE!
---
And my slightly nervous question now is this...
Is there anything I can do to regain control of my account?
It is now 5.30am and I haven been awake for around 30 hours, so don't have much energy left to post promote this.
Sp, please resteem this to make sure everyone learns about it and does not make the same mistake as me... and hopefully I will find the answer to my question!
Thanks in advance for your support.
Sam