DemolitionRanch fraud account! Beware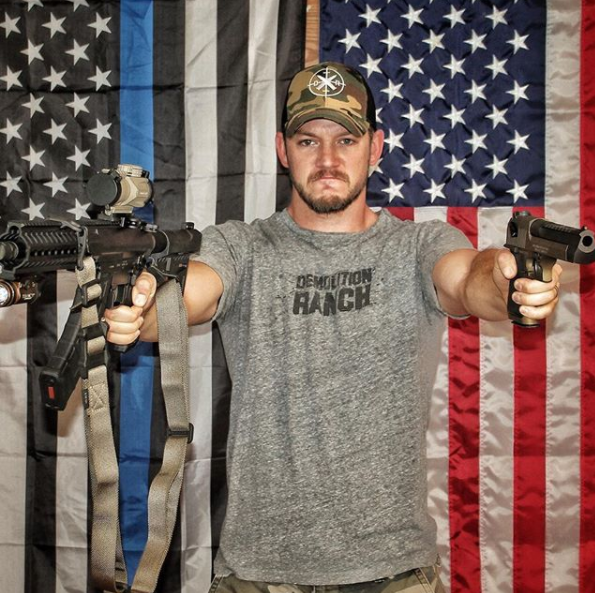 So when I saw that big name Youtuber Demolition Ranch posted on steemit, initially I was excited. Perhaps this would be yet another youtuber making the change and would strengthen our platform. Turns out it's a total fake.
Proof:
Terrible grammar and spelling in his posts
His introduction post says that a new friend introduced him to steem, but he told me in the steemit gun discord channel (shameless plug here) that his friend from college invited him.
only reposted a few old videos from his youtube and never made a mention of this new account on yt or twitter
Nail in the coffin: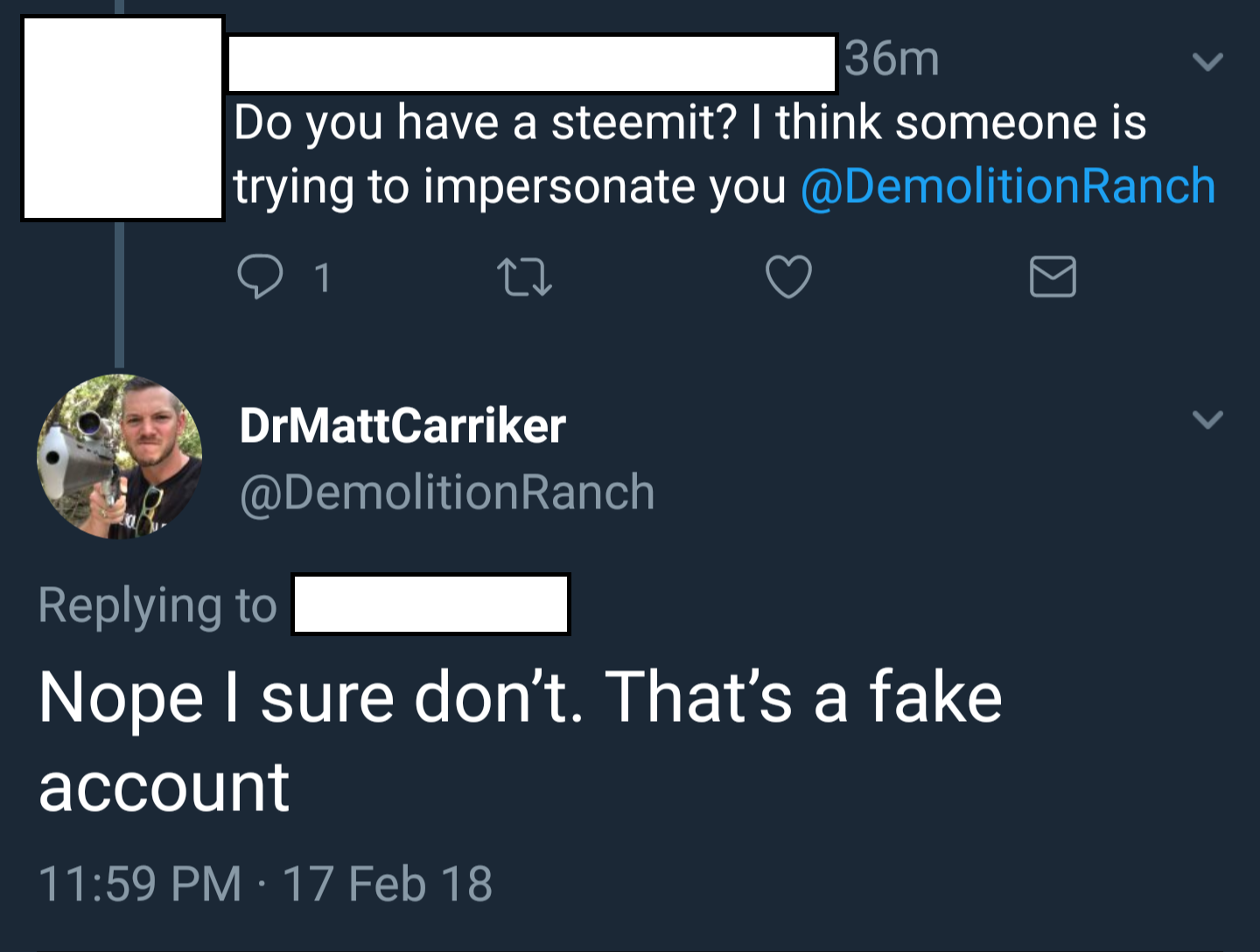 the known demoranch attesting to the fact that he does not have a steemit.
Unfollow, flag, and spread the news that he is a fake and this shall not be tolerated.
You should totally follow me instead lol