Invading Eastern Europe! -Europa Universalis 4 - Mongolia - Part 3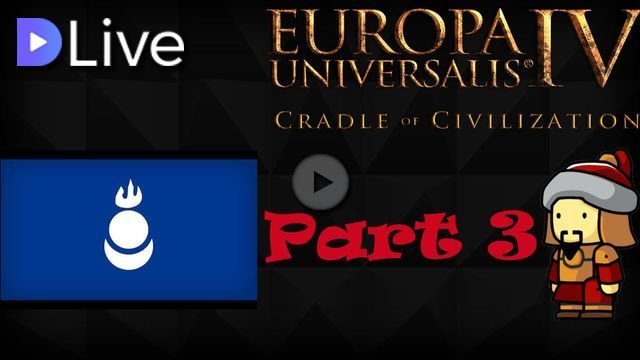 What's up everyone this time I hope you guys are liking this new gameplay series! We continuing reigning the power down onto Europa as we wage war on Hungary! It looks like at the moment I will only be able to stick to the video format unfortunately, but that is okay. I am up to making it work out. In case you don't know what this game is it is Europa Universalis 4. The main point of the game is typically conquest. We currently on an expanded timeline which allows us to play as the Mongols.
Shout-out to this shows sponsors:
@thecastle
@dunite
@dlive24hour
@dlivecommunity
@uhatgaming
Thanks again to the Top 5 upvotes from my latest post! Check out there projects and posts!
Join my Newsletter!: https://mailchi.mp/dfaa4182c0cf/schubesnewsletter
Monthly giveaways for game codes + in-game items, re-cap of what I have been working on, and summary of big events in gaming and tech. Super simple to join just sign-up with your e-mail with the link above!
Follow me on DLive: https://dlive.io/@schubes
Discord: https://discord.gg/CAZqvbr
Twitter: https://twitter.com/TheRealSchubes
Make sure you follow me on DLive!
Thanks for watching, commenting, and upvoting!
My video is at DLive