As a result of reading @stellabelle's "MONEY CANNOT REPLACE INTEGRITY: Why I Still Vote According To My Inner Compass Instead of Max ROI," I'm choosing to adjust my curation strategy to support more minnows who are consistently producing outstanding content - and I'd like to request your help in choosing who deserves my votes (which I'll be automating with the use of SteemVoter).
Truth be had, I've been using @biophil's bot service to delegate my voting power for a few months now. From what I've seen, the content its been voting for has been decent. However, I'd like to pay forward the opportunity I myself was granted upon an early adopter, having received some whale love that allowed me to transition into writing on Steemit becoming my main income source, by redistributing my votes amongst a list of newer writers who I feel are making excellent contributions to the platform/community on a regular basis and would significantly benefit from the extra rewards my votes would provide.
Though, since there's been 400k new users (or perhaps less, as surely several of those accounts are bots) arrived over the last year and I haven't been that active in keeping on top of new content, I'd greatly appreciate your assistance by placing your nominations for accounts / content creators that have caught your attention and stood out as consistently producing amazing content.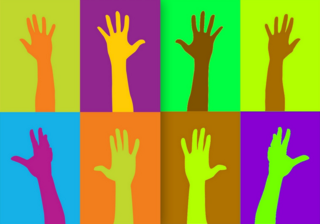 What I'm Looking For:
1. Talented writers / content creators that produce exceptional quality material with near-flawless consistency.
Of course, quality can be subjective. But as they say, "the cream rises to the top." Subjectivity aside, quality stands out. And nominees must have demonstrated consistency in the quality of their posts.
As per my standards for determining quality as articulated in the post, "The Dirty Dozen: My Top 12 Most HIGHLY Recommended Posts For Steemit Noobs To Accelerate Your Success," there are five criteria by which "quality" is to be assessed:
Inspirational
Originality
Informative / Educational
Entertaining
Excellently structured, grammatically & professionally well-written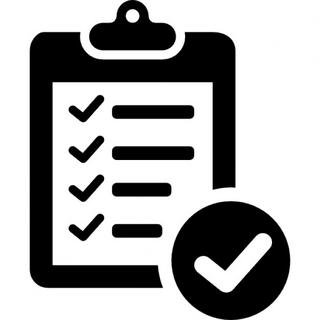 2. Nominees are to be located in a "third-world / developing" country, wherein a little bit of rewards goes a long ways.
With 100,000 in Steem Power, my votes won't enable anyone in the first world to quit their day jobs. Though for someone in a country where the average monthly wage might be $100, they potentially could.
It's come to my attention that there have been discussion about the potential for Steemit to have great impact in Nigeria - and given the difference in scale of opportunity my votes may provide between distribution to those in the western world and those in Africa, South America, or southeast Asia, I'd like to allocate the majority of my voting power towards those regions where it'd have the largest impact.
However, I might still consider certain nominees from the first-world if the quality of their writing is very high and of a nature that I could see it being a worthy long-term investment in the community, such that their contributions could better serve the community over time who has been consistently demonstrating strong leadership skills.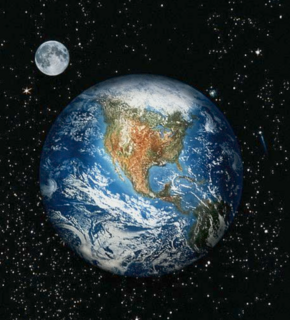 3. Self-nominations are NOT allowed.
Any "choose me" attempts will be immediately discarded.
As I've continually stressed, I do NOT condone begging for votes & follows on this platform, instead encouraging quality engagement and contributions. If it's unclear why, read this: A Priceless Tip For Steemit Newbies Seeking Followers & Upvotes (The #1 Thing To Do And NOT Do)
This is not an opportunity for self-promotion, but to serve the community by helping to bring light to other writers who you have found to be excellent role models for the type of content and conduct here.
However, there is one exception to this rule:
If you are certain that your content is of exceptional quality - and don't bother wasting either of our time if you doubt it - you may place a nomination for your account by providing a description written in the third-person perspective of why your content is worthy of being considered.
i.e. not "consider me because"... but rather, "you may want to consider @xxxxxx because he/she..."
And this exception comes with one condition:
If your content is not of a quality that meets my standards worth voting for, you are opening yourself to blunt, harsh feedback and may be made an example of if it is clear your intentions are first self-serving before holding the best interest of the community & platform in mind. It will be obvious what your intentions are.
No bullshit allowed.
Zero self-promotion. But if you can provide an objective assessment of why your content - written about in the third-person - is worthy of continual support and how it is of exceptional value to others, it shall be considered.
However, if you fail to read and understand these conditions and attempt to advance yourself before the community, you likely will make an ass of yourself.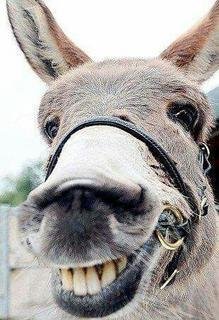 And to confess: I have been using a bot service to distribute my votes partly out of laziness, and partly because I have wanted to maximize my curation profits.
Though, @stellabelle's post has effectively drawn attention to the fact that I may have been compromising my integrity by sticking to that approach, when upon closer assessment of the matter, it may still be possible to match the curation rewards while being more selective about who to vote for - and thus doing the community a greater service.
Though, I still do want to maximize my curation rewards with this new approach. And that means - whoever the rewards from my votes shall be going to, also will be benefiting - as will the community.
Hence, my efforts to support writers who make the cut will not end here.
Out of both my self-interest and desire to support this community in becoming increasingly awesome by supporting exceptional writers who are serving it through their leadership and talent most excellently, I'll only be selecting people who I'm also happy to big up and bring more attention to through whatever influence I can. That may happen with simple resteems, including references to their content in my own posts recommending others follow and vote for them, or attempt persuading some whales to consider giving these people more attention and voting support to further encourage their outstanding service to the community.
Just laying out my cards on the table: YES, I want to maximize my curation rewards within the context of these conditions - while also allocating votes to ensure it's going to those who are going above and beyond to set ascending standards of excellence that shall bring this whole community (and hopefully Steem value) up with them.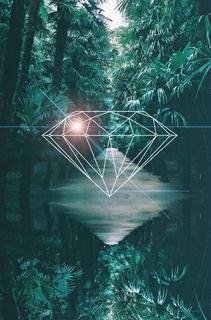 So... the floor is now open.
If you know of any particular accounts/writers that have been responsible for consistently producing outstanding content whose posts have been under-rewarded - who have been demonstrating excellent leadership skills and setting a wonderful example for newbies in how to conduct themselves and create value for the community - especially if they are from a third-world country - please comment below with their username and a description of why you feel they're worthy of the extra support.
Let me know: what is it about them that has inspired and impacted you in a way that's really stood out amongst the countless other mediocre and sub-par posts here.
Also if you know of any groups or communities wherein a majority of the members meet these qualifications, please do share links as well.
My standards will be high, so please make sure your recommendation are made only if you strongly feel the nominees receiving the extra support are providing far above-average value that this community would be better off with were they getting more exposure.
And thanks in advance for your assistance with this undertaking... :-)