Many will agree, Steemit is pretty cool.
However, as it continues growing, we face challenges that must be met in order to maintain the integrity of the site, community, and ensure standards of conduct are set that keep it from degrading into a shithole as new people come with their ignorance and bad habits from other social media platforms.
As has been in discussion lately, which I also wrote about a couple days ago:
Setting Standards & Examples On Steemit: Hitting Heavy With The Flag Hammer On Inappropriate Behavior...
Spam in comments has been becoming an issue here.
Whether amateurs copy-and-pasting generic messages irrelevant to the stories at hand, or using bots to outright spam multiple accounts all-day every day, there's been an increasing amount of garbage contents that add negative value to the site by diminishing the quality of the content here.
It's impersonal. It's ingenuine. It's disrespectful. And it's inappropriate.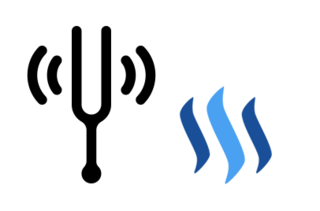 So, the question arises: how shall we deal with this?
Flagging down individual spam comments might be the current option - though is time-consuming, and requires a user to have a significant amount of Steem Power for the action to be effective in lower a user's reputation score, thus sending a powerful message.
However, out of that last post came a simple idea:
Code in an anti-spam algorithm in the next hard fork.
Now, I'm not too technically-inclined, so can't provide exact details of how this would look like. Though, here's an overview of the concept:
The "IF" condition is set: i.e. if an account is found to have left (3) comments that are 50%+ the same content within an hour / (5) comments within a 48 hour period...
"THEN:"
a warning notice is sent as a reply to the comments letting the user know they've hit a spam filter
all rewards are removed and disabled from the comments
any more such comments that hit the filter(s) in the future will get flagged with a voting weight that would drop the user's reputation score by x amount

This is a basic overview.
Of course, more detailed conditions could be put into place to specify what is and isn't considered spam.
To my knowledge, there are bot accounts active which do scan posts for duplicate/plagerised content. Though I don't know how all the coding behind Steemit works, I assume that something could be worked out to link up some type of bot like this into the site protocol and the master Steem account that could use its voting power to flag offenders whose posts got detected by the bot/algorithm and hit the spam filters.

Now, I'm not sure exactly where the discussions on what goes into upcoming hard forks take place, who makes those decisions and how they get made, etc.
As such, I'd also like to request that if anyone reading this knows, to comment below on how it'd be best to submit this idea in the appropriate place.
While I'd hope this alone would receive the support and resteems to get it to the attention of the people in position to implement such a feature, this may also be a great opportunity to generate greater awareness within the community of how such matters are handled and if others have similar or other ideas as to how the site's protocols could be upgraded, where & how they may be present their ideas.

And that's that.
Short and sweet.
Hopefully this or something like it can get put into action, so Steem can continue growing higher higher standards of conduct set and auto-enforced to ensure a consistent stream of high-quality content, without annoying, space-filling spam in the comments section.
p3aCe.