The Top 99 Most Followed Steemit Accounts in 2018 [UPDATED]
UNBELIEVABLE growth in the Steemit community over the past 6 months. Below you can see the top 99 Steemit accounts recorded by me on the 29th of January. If you compare it with the post created by @lukestokes just 6 months ago, it is unreal. See the table below.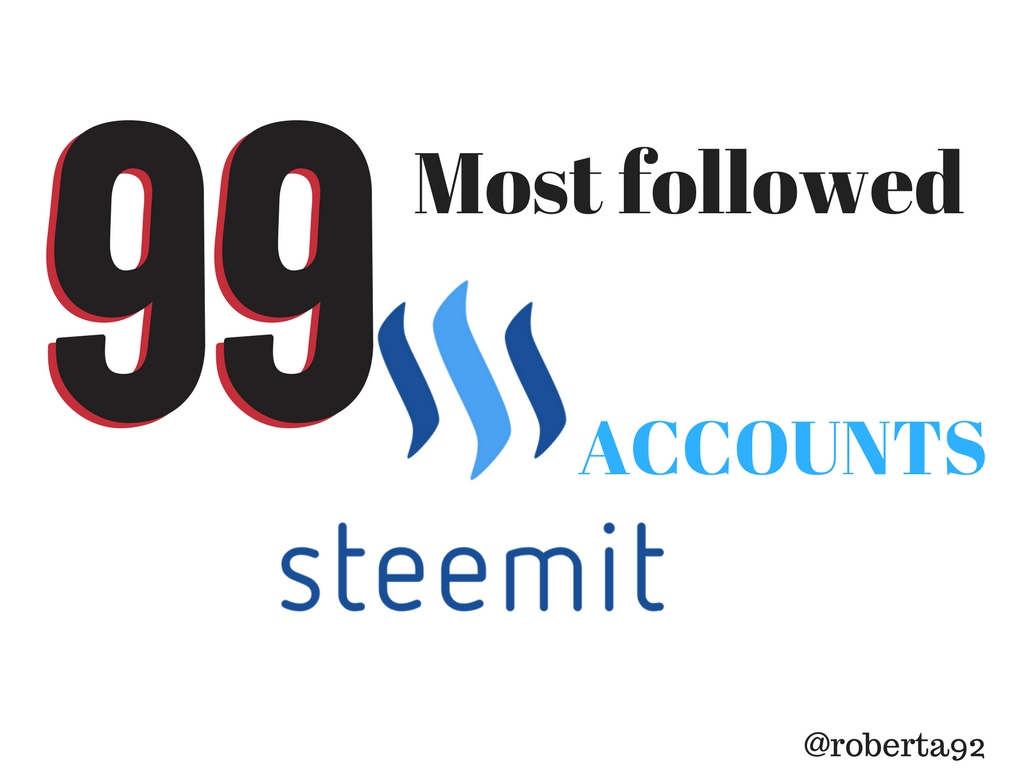 I used Steemwhales to compile the data. The only problem? Steemwhales is not completely up-to-date with the accounts, so the rank was not accurate. I went through the first 300 most followed accounts and made sure that I got the top 100 correct. Anyone knows why Steemwhales is not up-to-date with its data?
My conclusions:
Today while doing this epic compilation I realised that there are literally tonnes of functions and tools on Steemit that help users sort through data, monetize their votes, delegate their Steem Power and much more. I feel like a Steemit toddler who is just discovering all the awesome possibilities of this platform.
People with large followings don't necessary create great content. A few accounts I saw as I was going through each and every account was that there were a few that were simply re-steeming things for money. While I don't have a problem with that, I don't feel that is genuine following base, as you are not necessarily providing quality to your viewers, rather just resteeming whatever comes your way and you are paid for.
You don't a long time to gain substantial amount of following. What is needed is good, informative, fun content as well as community engagement.
I want to acknowledge here that I used a similar style and layout as @lukestokes, as his post inspired me to delve into the most followed steemit accounts in the beginning of 2018. Wonder what 2019 will look like?
Please re-steem and upvote if you liked this content and let me know in the comments below what your vision is for your Steemit account in 2018?
With much gratitude and love,
Roberta