Because of an earlier post I did about how to improve Steemit, I decided to see what it is exactly that @steemcleaners does.
Let me be very clear, I do not agree with individuals trying to force their opinion unto others.
And this is exactly what it looks like @steemcleaners is now trying to do.
@steemcleaners, your very first link in the daily report of 16th September is Unverified Identity.
This is a rule you guys came up with, nowhere does it say that someone need to identify themselves.
Putting this link in your report can have a negative effect on the reputation of an individual!
Also just the fact that you're commenting on a post gives people the idea the author did something wrong, even if the didn't.
Why does @steemcleaners comment the following on this original post;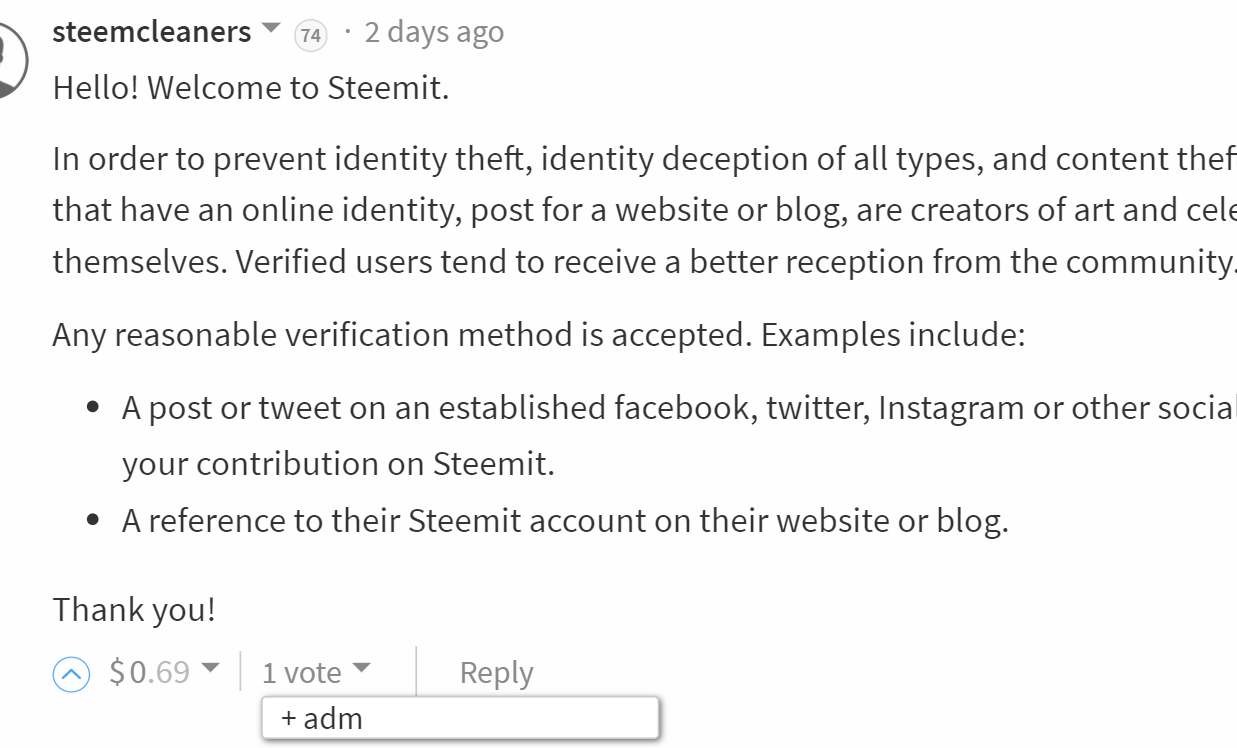 It looks like just commenting gives you a sizeable payout, is that why you put this bogus comment in?
You also downvote posts because you decided they are spam? Nowhere in the whitepaper or anywhere else does it say you cannot put a referral link. You decided you don't want/like that and you are making money because of this.

Then we have comments where you say it may be something may be copy/paste or plagiarism and could result in action from @cheetah bot.
And look at the result: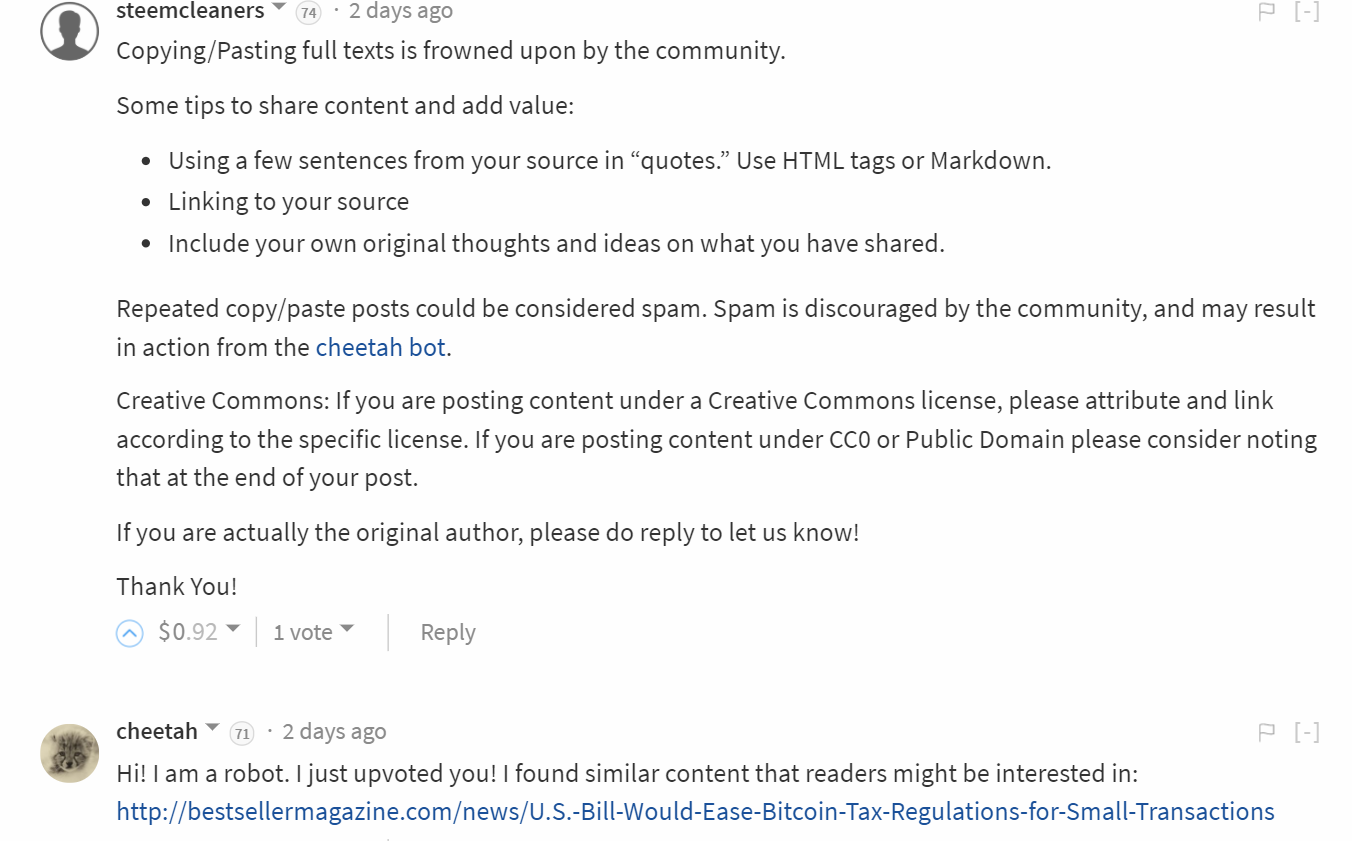 @adm, @steemcleaners, this is exactly the kind of behavior we want to avoid, but while as it looks now, you're abusing the system more than the people you're flagging.
After this we get someone else chiming in: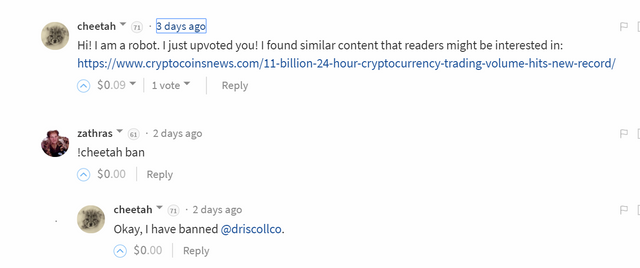 Really people, get a life. @cheetah, please remove this ban option, I have no idea what it does, but is seems to make people feel empowered to rule over others.
By the way, this @zathras guy only comments with cheetah bans, while he himself only copy/pastes from the internet and makes money doing this. Just check out his profile.
I realise perfectly that I'm opening myself up for attacks here, and I'm sure a few people will try to flag me into oblivion.
But we cannot give in to bullies, we need to make Steemit a place where everyone can give their opinions.
P.S. one thing I forgot to include. Where do people vote so much for 2 daily reports of steemcleaners? They receive from $70 to $100 per report, for just a bunch of links?
Let's make one thing absolutely clear. I think steemcleaners started with the best of intentions, but in my opinion they are moving in the wrong direction.