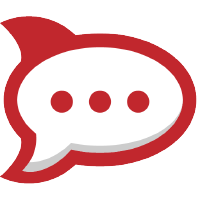 Update5: And we're back. Let's never do that again.
Update4: Brought down to adjust some configs for multi-threading.
Update3: The performance issues are being worked on.
Update2: 4.3 GB/6.7 GB (65.2%) of messages restored. Folks have had a lot to say haha.
Update: If steemit.chat didn't exist would it move the conversation to steemit.com? Would that be good or bad? Discuss.
Sorry for the down time folks. I was made aware of a security vulnerability for older versions of Rocket Chat (we were on 0.56). The only solution was to update version which requires a database conversion. We're going to skip a bunch of versions to 0.60.0 which comes with its own issues.
If you use a mobile client be sure to download Rocket.Chat+ (note the plus sign at the end)

Currently mobile reactions aren't working. Hopefully that'll be resolved in an upcoming release.
The new version has a lot of performance optimizations but requires a different configuration than the current setup we've been optimizing over the past year or so. I ask that you please be patient with the admins and moderators while we get things back up to snuff.
Steem on!
James aka Riverhead.
Image Source: https://github.com/RocketChat