2018-08-01 05:15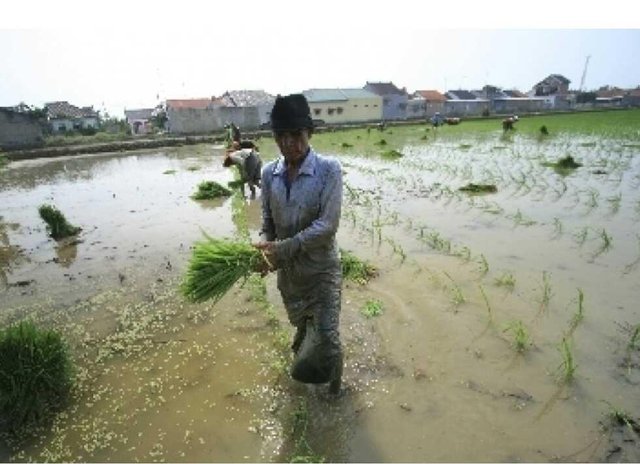 6.350 hectares of rice fields in Indramayu potentially puso if in a week not irrigated
INDRAMAYU -- the Disaster of the drought expanding in the area of Indramayu Regency, West Java. The department of Agriculture Indramayu District noted there are currently 694 hectares of rice crop failure or puso, due to the drought.
"There are four sub-districts in Indramayu Regency which occurred puso this result there is no discharge of water that flow through the rice fields," said Secretary of the Department of Agriculture Indramayu District, Takmid in Indramayu, Wednesday (31/7).
The rice crop failure was found in four districts namely Cork Wetan recorded there are 214 hectares of exposed puso, then in the mabok oplosan-there are 11 hectares. Furthermore, puso also happened in Kecamatan Losarang reached 369 hectares and the District Kandanghaur area of 100 hectares.
Meanwhile, Chairman of the person in charge of a special effort of self-sufficiency in rice, corn and soybean (Speech Represented) West Java Province, Banun Harpini say about 6.350 hectares of rice fields in Indramayu potentially puso if within 7 days not irrigated.
"We check directly the condition of the field, evaluate the handling of the problem of water in the three districts and set up anticipation steps to minimize the impact of extreme weather that is expected to come to 2.5 in the coming months," said Banun in the same occasion.
Banun also immediately identify farmers ' groups that rice plants exposed puso and immediately propose to the filing of the insurance claims of agriculture to Jasindo or bank related. "Learn from this experience, we invite farmers who have not been following the agricultural insurance programs that have been developed by the Ministry of Agriculture, to be able to immediately join in the growing season ahead," he said.