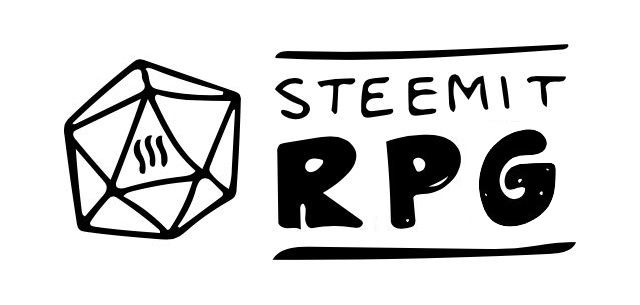 Hey all, the first week was cool. We will be working on making this better over time. I have some other things in the works that I will share in the coming weeks! I thank you all for playing! Your RESTEEMS and UPVOTES really helped this game grow. We had TONS of new players this week! The complete results are below.
There was a Six way tie for first place and Five way tie for biggest loser.
Thanks everyone, see you next week!
Please leave a comment below for random upvotes!
$4 SBD PRIZE:

[+2] https://steemit.com/@thebongdruid [10]
[+2] https://steemit.com/@qurka [18]
[+2] https://steemit.com/@jmromero [15]
[+2] https://steemit.com/@theb0red1 [16]
[+2] https://steemit.com/@tylersr [10]
[+2] https://steemit.com/@bearbear613 [19]

[-2] https://steemit.com/@thatmemeguy [10]
[-2] https://steemit.com/@extrawordinary [16]
[-2] https://steemit.com/@dmbpub [10]
[-2] https://steemit.com/@cembot [2]
[-2] https://steemit.com/@trenz [10]
$2 SBD PRIZE: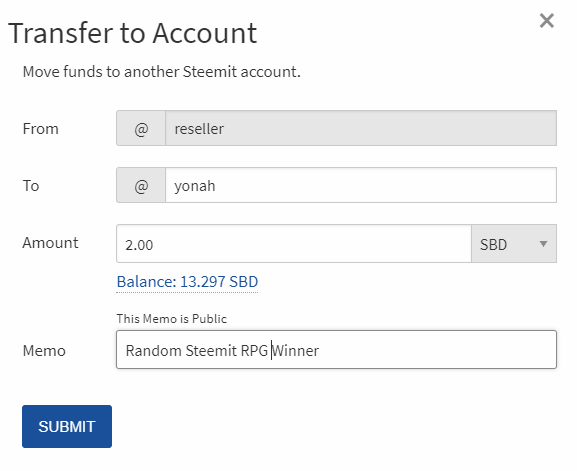 Week 1 Totals
[+2] https://steemit.com/@thebongdruid
[+2] https://steemit.com/@qurka
[+2] https://steemit.com/@jmromero
[+2] https://steemit.com/@theb0red1
[+2] https://steemit.com/@tylersr
[+2] https://steemit.com/@bearbear613
[+1] https://steemit.com/@jrej
[+1] https://steemit.com/@eltooni
[+1] https://steemit.com/@fakj94
[+1] https://steemit.com/@echozaurora
[+1] https://steemit.com/@p5ych0path
[+1] https://steemit.com/@thatdamiguy
[+1] https://steemit.com/@jezhead
[+1] https://steemit.com/@flemingfarm
[+1] https://steemit.com/@eurekaj
[+1] https://steemit.com/@okapi
[+1] https://steemit.com/@probizranker
[+1] https://steemit.com/@googl
[+1] https://steemit.com/@doctorcrypto
[+1] https://steemit.com/@rishi556
[+1] https://steemit.com/@lucas.wonders
[+1] https://steemit.com/@mrakun777
[+1] https://steemit.com/@extrawordinary
[+1] https://steemit.com/@p5ych0path
[+1] https://steemit.com/@kontora
[+1] https://steemit.com/@tribedownsouth
[+1] https://steemit.com/@cobloc
[+1] https://steemit.com/@captinevil
[+1] https://steemit.com/@cembot
[+1] https://steemit.com/@vinnyb
[+1] https://steemit.com/@akro
[+1] https://steemit.com/@fakj94
[+1] https://steemit.com/@doggedfi
[+1] https://steemit.com/@blockchainevo
[+1] https://steemit.com/@nikoleondas
[+1] https://steemit.com/@kontora
[GOOSE EGG]
[00] https://steemit.com/@modnar
[00] https://steemit.com/@gamefiles
[00] https://steemit.com/@a4illusionist
[00] https://steemit.com/@modnar
[00] https://steemit.com/@somegermannerd
[00] https://steemit.com/@drwatson
[00] https://steemit.com/@flemingfarm
[00] https://steemit.com/@joeyknowsbest
[-1] https://steemit.com/@xyzashu
[-1] https://steemit.com/@needmorefat
[-1] https://steemit.com/@mortmort
[-1] https://steemit.com/@britcoins
[-1] https://steemit.com/@mbiggs51184
[-1] https://steemit.com/@colovhis
[-1] https://steemit.com/@ferreto
[-1] https://steemit.com/@henryn2020
[-1] https://steemit.com/@gary-wood
[-1] https://steemit.com/@vegansilverstack
[-1] https://steemit.com/@fivefiveeleven
[-1] https://steemit.com/@l337m45732
[-1] https://steemit.com/@prosirius
[-1] https://steemit.com/@ozwald
[-1] https://steemit.com/@claytonv
[-1] https://steemit.com/@joey-cryptoboy
[-1] https://steemit.com/@macravero
[-1] https://steemit.com/@ogstealtos
[-1] https://steemit.com/@brewton
[-1] https://steemit.com/@monogrande
[-1] https://steemit.com/@live2love
[-1] https://steemit.com/@lig007
[-1] https://steemit.com/@silver-saver
[-1] https://steemit.com/@niallsemple
[-1] https://steemit.com/@arunava
[-1] https://steemit.com/@isacoin
[-1] https://steemit.com/@jamiz
[-1] https://steemit.com/@yonah
[-1] https://steemit.com/@scottland
[-1] https://steemit.com/@cryptocharts
[-1] https://steemit.com/@mivstar
[-1] https://steemit.com/@stuffy
[-1] https://steemit.com/@starsteem
[-2] https://steemit.com/@thatmemeguy
[-2] https://steemit.com/@extrawordinary
[-2] https://steemit.com/@dmbpub
[-2] https://steemit.com/@cembot
[-2] https://steemit.com/@trenz