Breaking Dtube News: One Million Steemit Accounts!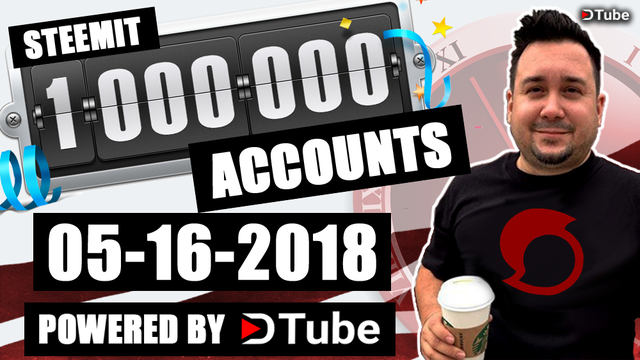 ---
We did it folks, after a little over two years we finally hit the 1,000,000 Account mark just right now.
Its very exciting times to be a part of this amazing community! Who was the 1,000,000 Account?
What is your number?
I'm 202,791 You can find your number here:
https://steemd.com/@yourname
Just look to the left at ID to find out what number account you have!
Let me know what you think the in comments below.