𝓘𝓼 𝓲𝓽 𝓹𝓸𝓼𝓼𝓲𝓫𝓵𝓮 𝓽𝓸 𝓬𝓱𝓪𝓷𝓰𝓮 𝓽𝓱𝓮 𝓽𝔂𝓹𝓮 𝓸𝓯 𝓵𝓮𝓽𝓽𝓮𝓻𝓼 𝓯𝓸𝓻 𝓶𝔂 𝓽𝓲𝓽𝓵𝓮𝓼  
 𝕴𝖓 𝖔𝖗𝖉𝖊𝖗 𝖙𝖔 𝖒𝖆𝖐𝖊 𝖒𝖞 𝕾𝖙𝖊𝖊𝖒𝖎𝖙 𝖇𝖑𝖔𝖌 𝖒𝖔𝖗𝖊 𝖊𝖞𝖊-𝖈𝖆𝖙𝖈𝖍𝖎𝖓𝖌, 𝕴 𝖍𝖆𝖛𝖊 𝖇𝖊𝖊𝖓 𝖑𝖔𝖔𝖐𝖎𝖓𝖌 𝖋𝖔𝖗 𝖆𝖑𝖙𝖊𝖗𝖓𝖆𝖙𝖎𝖛𝖊𝖘 𝖙𝖔 𝖈𝖍𝖆𝖓𝖌𝖊 𝖋𝖔𝖓𝖙𝖘 𝖋𝖔𝖗 𝖙𝖎𝖙𝖑𝖊𝖘 𝖆𝖓𝖉 𝖙𝖊𝖝𝖙𝖘. 𝕴 𝖜𝖗𝖎𝖙𝖊 𝖙𝖍𝖎𝖘 𝖘𝖍𝖔𝖗𝖙 𝖆𝖗𝖙𝖎𝖈𝖑𝖊 𝖆𝖘 𝖆 𝖘𝖎𝖒𝖕𝖑𝖊 𝖊𝖝𝖆𝖒𝖕𝖑𝖊 𝖙𝖔 𝖘𝖍𝖔𝖜 𝖙𝖍𝖆𝖙 𝖎𝖙 𝖎𝖘 𝖕𝖔𝖘𝖘𝖎𝖇𝖑𝖊. 
 𝙸𝚗 𝚘𝚛𝚍𝚎𝚛 𝚝𝚘 𝚖𝚊𝚔𝚎 𝚖𝚢 𝚋𝚕𝚘𝚐 𝚂𝚝𝚎𝚎𝚖𝚒𝚝 𝚖𝚘𝚛𝚎 𝚎𝚢𝚎-𝚌𝚊𝚝𝚌𝚑𝚒𝚗𝚐, 𝙸 𝚑𝚊𝚟𝚎 𝚋𝚎𝚎𝚗 𝚕𝚘𝚘𝚔𝚒𝚗𝚐 𝚏𝚘𝚛 𝚊𝚕𝚝𝚎𝚛𝚗𝚊𝚝𝚒𝚟𝚎𝚜 𝚝𝚘 𝚌𝚑𝚊𝚗𝚐𝚎 𝚏𝚘𝚗𝚝𝚜 𝚏𝚘𝚛 𝚝𝚒𝚝𝚕𝚎𝚜 𝚊𝚗𝚍 𝚝𝚎𝚡𝚝𝚜. 𝙸 𝚠𝚛𝚒𝚝𝚎 𝚝𝚑𝚒𝚜 𝚜𝚑𝚘𝚛𝚝 𝚊𝚛𝚝𝚒𝚌𝚕𝚎 𝚊𝚜 𝚊 𝚜𝚒𝚖𝚙𝚕𝚎 𝚎𝚡𝚊𝚖𝚙𝚕𝚎 𝚝𝚘 𝚜𝚑𝚘𝚠 𝚝𝚑𝚊𝚝 𝚒𝚝 𝚒𝚜 𝚙𝚘𝚜𝚜𝚒𝚋𝚕𝚎. 
 𝐈𝐧 𝐨𝐫𝐝𝐞𝐫 𝐭𝐨 𝐦𝐚𝐤𝐞 𝐦𝐲 𝐛𝐥𝐨𝐠 𝐒𝐭𝐞𝐞𝐦𝐢𝐭 𝐦𝐨𝐫𝐞 𝐞𝐲𝐞-𝐜𝐚𝐭𝐜𝐡𝐢𝐧𝐠, 𝐈 𝐡𝐚𝐯𝐞 𝐛𝐞𝐞𝐧 𝐥𝐨𝐨𝐤𝐢𝐧𝐠 𝐟𝐨𝐫 𝐚𝐥𝐭𝐞𝐫𝐧𝐚𝐭𝐢𝐯𝐞𝐬 𝐭𝐨 𝐜𝐡𝐚𝐧𝐠𝐞 𝐟𝐨𝐧𝐭𝐬 𝐟𝐨𝐫 𝐭𝐢𝐭𝐥𝐞𝐬 𝐚𝐧𝐝 𝐭𝐞𝐱𝐭𝐬. 𝐈 𝐰𝐫𝐢𝐭𝐞 𝐭𝐡𝐢𝐬 𝐬𝐡𝐨𝐫𝐭 𝐚𝐫𝐭𝐢𝐜𝐥𝐞 𝐚𝐬 𝐚 𝐬𝐢𝐦𝐩𝐥𝐞 𝐞𝐱𝐚𝐦𝐩𝐥𝐞 𝐭𝐨 𝐬𝐡𝐨𝐰 𝐭𝐡𝐚𝐭 𝐢𝐭 𝐢𝐬 𝐩𝐨𝐬𝐬𝐢𝐛𝐥𝐞. 
 𝖨𝗇 𝗈𝗋𝖽𝖾𝗋 𝗍𝗈 𝗆𝖺𝗄𝖾 𝗆𝗒 𝖻𝗅𝗈𝗀 𝖲𝗍𝖾𝖾𝗆𝗂𝗍 𝗆𝗈𝗋𝖾 𝖾𝗒𝖾-𝖼𝖺𝗍𝖼𝗁𝗂𝗇𝗀, 𝖨 𝗁𝖺𝗏𝖾 𝖻𝖾𝖾𝗇 𝗅𝗈𝗈𝗄𝗂𝗇𝗀 𝖿𝗈𝗋 𝖺𝗅𝗍𝖾𝗋𝗇𝖺𝗍𝗂𝗏𝖾𝗌 𝗍𝗈 𝖼𝗁𝖺𝗇𝗀𝖾 𝖿𝗈𝗇𝗍𝗌 𝖿𝗈𝗋 𝗍𝗂𝗍𝗅𝖾𝗌 𝖺𝗇𝖽 𝗍𝖾𝗑𝗍𝗌. 𝖨 𝗐𝗋𝗂𝗍𝖾 𝗍𝗁𝗂𝗌 𝗌𝗁𝗈𝗋𝗍 𝖺𝗋𝗍𝗂𝖼𝗅𝖾 𝖺𝗌 𝖺 𝗌𝗂𝗆𝗉𝗅𝖾 𝖾𝗑𝖺𝗆𝗉𝗅𝖾 𝗍𝗈 𝗌𝗁𝗈𝗐 𝗍𝗁𝖺𝗍 𝗂𝗍 𝗂𝗌 𝗉𝗈𝗌𝗌𝗂𝖻𝗅𝖾. 
 𝓘𝓷 𝓸𝓻𝓭𝓮𝓻 𝓽𝓸 𝓶𝓪𝓴𝓮 𝓶𝔂 𝓫𝓵𝓸𝓰 𝓢𝓽𝓮𝓮𝓶𝓲𝓽 𝓶𝓸𝓻𝓮 𝓮𝔂𝓮-𝓬𝓪𝓽𝓬𝓱𝓲𝓷𝓰, 𝓘 𝓱𝓪𝓿𝓮 𝓫𝓮𝓮𝓷 𝓵𝓸𝓸𝓴𝓲𝓷𝓰 𝓯𝓸𝓻 𝓪𝓵𝓽𝓮𝓻𝓷𝓪𝓽𝓲𝓿𝓮𝓼 𝓽𝓸 𝓬𝓱𝓪𝓷𝓰𝓮 𝓯𝓸𝓷𝓽𝓼 𝓯𝓸𝓻 𝓽𝓲𝓽𝓵𝓮𝓼 𝓪𝓷𝓭 𝓽𝓮𝔁𝓽𝓼. 𝓘 𝔀𝓻𝓲𝓽𝓮 𝓽𝓱𝓲𝓼 𝓼𝓱𝓸𝓻𝓽 𝓪𝓻𝓽𝓲𝓬𝓵𝓮 𝓪𝓼 𝓪 𝓼𝓲𝓶𝓹𝓵𝓮 𝓮𝔁𝓪𝓶𝓹𝓵𝓮 𝓽𝓸 𝓼𝓱𝓸𝔀 𝓽𝓱𝓪𝓽 𝓲𝓽 𝓲𝓼 𝓹𝓸𝓼𝓼𝓲𝓫𝓵𝓮. 
 ɪɴ ᴏʀᴅᴇʀ ᴛᴏ ᴍᴀᴋᴇ ᴍy ʙʟᴏɢ ꜱᴛᴇᴇᴍɪᴛ ᴍᴏʀᴇ ᴇyᴇ-ᴄᴀᴛᴄʜɪɴɢ, ɪ ʜᴀᴠᴇ ʙᴇᴇɴ ʟᴏᴏᴋɪɴɢ ꜰᴏʀ ᴀʟᴛᴇʀɴᴀᴛɪᴠᴇꜱ ᴛᴏ ᴄʜᴀɴɢᴇ ꜰᴏɴᴛꜱ ꜰᴏʀ ᴛɪᴛʟᴇꜱ ᴀɴᴅ ᴛᴇxᴛꜱ. ɪ ᴡʀɪᴛᴇ ᴛʜɪꜱ ꜱʜᴏʀᴛ ᴀʀᴛɪᴄʟᴇ ᴀꜱ ᴀ ꜱɪᴍᴩʟᴇ ᴇxᴀᴍᴩʟᴇ ᴛᴏ ꜱʜᴏᴡ ᴛʜᴀᴛ ɪᴛ ɪꜱ ᴩᴏꜱꜱɪʙʟᴇ. 
 ᴵⁿ ᵒʳᵈᵉʳ ᵗᵒ ᵐᵃᵏᵉ ᵐʸ ᵇˡᵒᵍ ˢᵗᵉᵉᵐⁱᵗ ᵐᵒʳᵉ ᵉʸᵉ-ᶜᵃᵗᶜʰⁱⁿᵍ, ᴵ ʰᵃᵛᵉ ᵇᵉᵉⁿ ˡᵒᵒᵏⁱⁿᵍ ᶠᵒʳ ᵃˡᵗᵉʳⁿᵃᵗⁱᵛᵉˢ ᵗᵒ ᶜʰᵃⁿᵍᵉ ᶠᵒⁿᵗˢ ᶠᵒʳ ᵗⁱᵗˡᵉˢ ᵃⁿᵈ ᵗᵉˣᵗˢ. ᴵ ʷʳⁱᵗᵉ ᵗʰⁱˢ ˢʰᵒʳᵗ ᵃʳᵗⁱᶜˡᵉ ᵃˢ ᵃ ˢⁱᵐᵖˡᵉ ᵉˣᵃᵐᵖˡᵉ ᵗᵒ ˢʰᵒʷ ᵗʰᵃᵗ ⁱᵗ ⁱˢ ᵖᵒˢˢⁱᵇˡᵉ.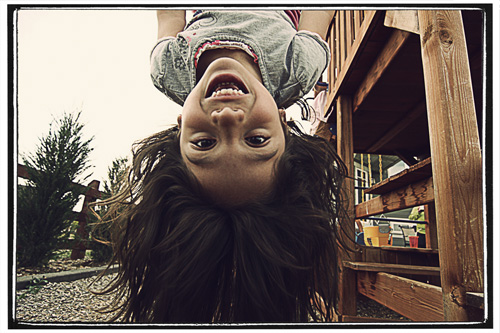 ıu oɹpǝɹ ʇo ɯɐʞǝ ɯʎ qןoƃ sʇǝǝɯıʇ ɯoɹǝ ǝʎǝ-ɔɐʇɔɥıuƃ' ı ɥɐʌǝ qǝǝu ןooʞıuƃ ɟoɹ ɐןʇǝɹuɐʇıʌǝs ʇo ɔɥɐuƃǝ ɟouʇs ɟoɹ ʇıʇןǝs ɐup ʇǝxʇs. ı ʍɹıʇǝ ʇɥıs sɥoɹʇ ɐɹʇıɔןǝ ɐs ɐ sıɯdןǝ ǝxɐɯdןǝ ʇo sɥoʍ ʇɥɐʇ ıʇ ıs dossıqןǝ. 
 How to do what is written above? 
Just simple! Go to Unicode Text Converter and write the text and click SHOW, and voilá! You will have several fonts to choose. The output is fully cut and pastable text.

I hope you liked this post, and get the best out of this information.