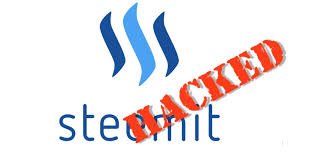 Hackers have been targeting the cryptocurrency sector for years now and after the DAO fiasco they seem to be getting greedier and more capable – exposing weaknesses in new systems as soon as become popular.
Steemit, the  decentralized social media platform rewarding users for their work with cryptocurrency, has become the latest project to have fallen victim to cyber attack according to its CEO Ned Scott.
Luckily the hack has been contained very fast this time, with fewer than 260 accounts were compromised, and less than $85,000 worth of Steem may have been stolen. Furthermore Scott announced that users whose accounts were compromised will be completely reimbursed.Steemit CEO, Ned Scott
They have reported the hack to police and other cyber crime authorities, including the FBI. Additionally, a full, internal investigation is currently being conducted and the Bittrex exchange is actively helping the investigation.
As a precaution, Bittrex have temporarily suspended the ability to deposit or withdrawal Steem and Steem Dollars from their exchange. The Bittrex team is said to be completing the analysis of Steemit's wallet and once it has passed their compliance checks, they will reopen the wallet for deposits and withdrawals.
Just a few days ago the total market capitalization of Steem has surged from $13 million to a height of $260 million, shooting past Ripple and Litecoin to become the 3rd most valuable cryptocurrency