Become Big Whales
Do not whale .. because big fish can not be fishing
Maybe it's a sentence phrase that can be described for the steemians.
The term whale in steemit becomes something very interesting, when I first learned of this term and then I imagined how the vast ocean in which many inhabited various types of fish; from small fish to the largest fish. Small or medium fish is easy for us to catch and we catch, if big fish we have to prepare a great tool to catch it. Sorry this is an article as an expression of something interesting in steemit.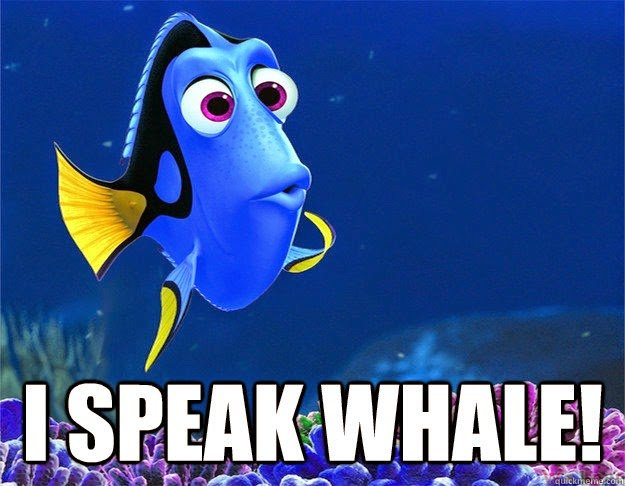 A lot of postings talk about these steem whales, from how big their size is to when it surfaces online, because when we are right and get an upvote from a steemian whale, the sbd and steam we get is pretty big. This irony with small fish may be scattered so many in number but, a little neglected. Though it does not mean big fish when he was alone without being accompanied by small fish.
Are large fish happy with the presence of small fish, the answer is relative; that if the small fish benefits the big fish then of course the big fish will be happy when met with small fish, even expect its presence. Although sometimes the little fish presence comes full of willingness, that does not mean the whale comes that way anyway.
How to prepare ourselves to be great in steemit
The main capital is a very strong commitment to what we want to achieve, to be great in steemit can be done many different ways; for example you have a little savings capital maybe you can invest it in steemit to steempower then you have a big enough potential how you who have no money to invest, the answer commitment to continue to be great.
The commitment to be great is to build on the commitment of even the smallest little things. How do you have a commitment in your routine to make some interesting posts, a commitment to give an upvote comment to fellow steemians maybe some of those things can help. And when the commitment of the little thing is accomplished it will accumulate great; for example you may have heard of a steemian who is committed to make at least 10 articles in one day postings even more.
After commitment is consistent
Consistency becomes the next basic capital, consistency provides a fresh space for every creative idea you, the time you use to be more efficient and of course provide satisfactory results. Consistent with your time, on your niche choices, against what you can possibly do technically, like sharing your posts on social media fb and twitter, logging in and becoming an active member of the community or whatever it is.
I think this paper is a joke, but it does happen in real life in the world of @steemit