A new Decentralized Social Network is being launched! Sign up to get 5$ Bonus!
A new social network, just like Steemit, will be launched soon. If you sign up with this link you will get 50 coin worth of sphere coin which is equal to 5$.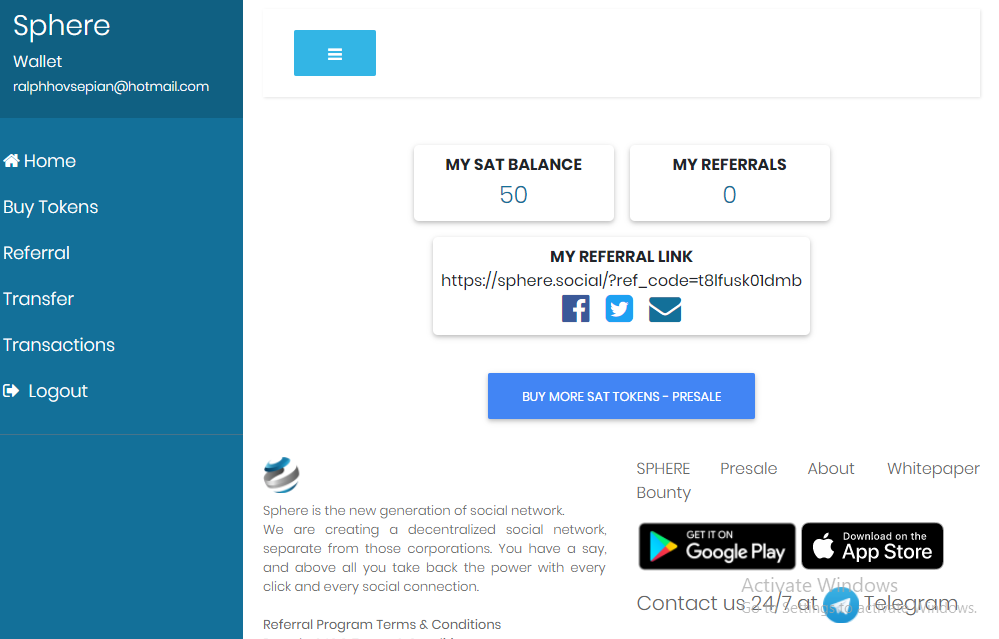 As you can see, i just got mine! I will keep them as the price will increase soon!
You could sign up using this link: Link to sign up to Sphere Social Network
I hope guys that you will be satisfied with this social network as soon as it launches! Cheers