---
"Helping others is the way we help ourselves."
(Oprah Winfrey)
---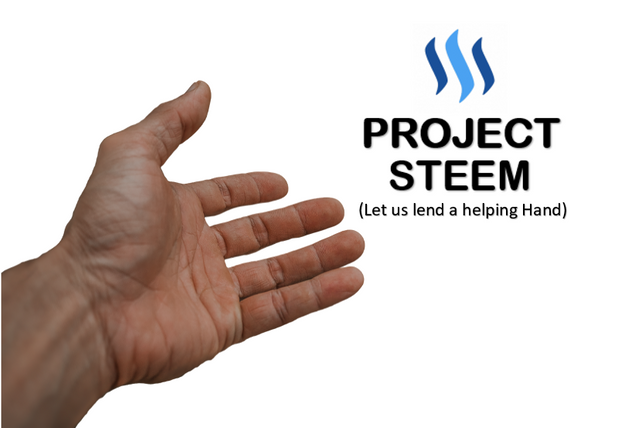 What is Project Steem all about?
Project Steem is an initiative that aims to donate some Dollars to honorable Charity while creating value for Investors and enabling people to receive profitable upvotes on their Posts, via a later to be introduced Voting Bot.
Wait, there´s nothing written about who´s paying for those Donations in the end...
That´s right, because those Donations will be made possible by the amazing Steem Blockchain and the Steemit Network. So it´s really true that Project Steem is a win-win for everyone getting involved into it.
Honorable Charities will receive Donations of up to 75% of all incoming SBD
Investors will receive 25% of all incoming SBD as a Dividend
(Dividents are paid based on the respective Share of the total Investment)
Everyone sending in some SBD will receive an Upvote with up to 50% ROI after Curation
But that´s not all. Project Steem will further choose some outstanding Posts of new Members or Minnows, which will be upvoted at full Power and presented to the public via the @projectsteem account. This way the Project wants to provide some Support to those contributing great quality content to the Steemit Community.
So after reading this, would you be willing to support Project Steem and through it support all the people in need while actually getting some Profits out of it? You´ll basically be helping to make this world a better place without spending a single Penny!

The Project Steem Upvote Bot (Not running yet)
The Project Steem will initiate an Upvote Bot as soon as the requirements of Level 1 are met, which are described in Detail below. At the beginning the Donations will only be at 50% in order to gain the Possibility of Powering up the @projectsteem account a little to ensure that the Bot will be able to at least run independently in the long run on the lowest level.
---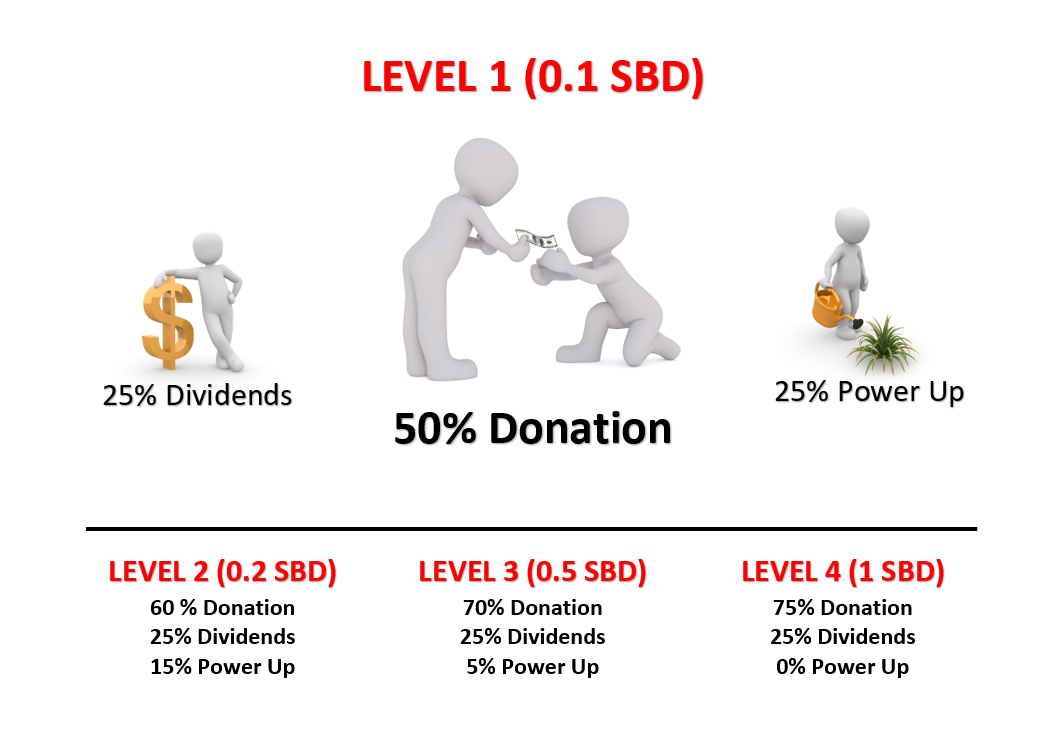 ---
Definition of Level 1 to 4
The above mentioned levels are defined through the currently available Steem Power of @projectsteem. Whenever one of the below mentioned values gets exceeded the necessary Donation for an Upvote will be corrected accordingly. In case e.g. a bigger Delegation should be withdrawn the necessary amount will be decreased respectively as well to keep the Project Steem working on a profitable basis for all parties involved.
Level 1: 2.500 - 7.500 SP (Donation = 0.1 SBD / Upvote 0.2 $)
Level 2: 7.500 - 15.000 SP (Donation = 0.2 SBD / Upvote 0.4 $)
Level 3: 15.000 - 50.000 SP (Donation = 0.5 SBD / Upvote 1 $)
Level 4: 50.000 + SP (Donation = 1 SBD / Upvote 2 $)

How can You support or Invest in Project Steem?
Right now the Project needs some attention in order to get started. Therefore your love on this Post or a resteem is already a great contribution. As all liquid Post rewards of @projectsteem will as well be added to the Pot distributed among Charity & Investors you´ll already be making a Donation with every single upvote!
In case you would like to get invested into Project Steem please feel free to delegate some Power to @projectsteem. Please note that only Investments above 100 SP will be considered for Dividend Payments. Everything below will be seen as a Donation. Regardless of the Amount everyone donating some Power to the Project will be honored in regular Posts about the Project!
In case you got any questions after reading this Post, please feel free to leave a comment below or to contact me via @steembusiness on Discord. I´ll be happy to answer your questions and to provide some further Details.


The currently outstanding Donations will be updated weekly by @projectsteem.
(The first 10 USD got sponsored by @Steembusiness due to this Post.)

Please Support, Upvote, Resteem & Follow @projectsteem
(Get in touch with me on Discord via @Steembusiness)