WOW thats some good AIM.....
​ Have you ever played Racquetball?
I like to play most days after work, it's a good competitive sport and super difficult if you don't really know what you're doing! Your reflexes are tested, and so is your body. But today.. My body was really tested.
Sometimes when you're playing racquetball you could be standing in the wrong place at the wrong time, and your opponent might not hit the best shot and hit you! And the worst part is if you have seen anyone play, they don't hit the ball "soft" either. Well, today was that day for me. But even better than that I GOT HIT IN THE SAME SPOT TWICE!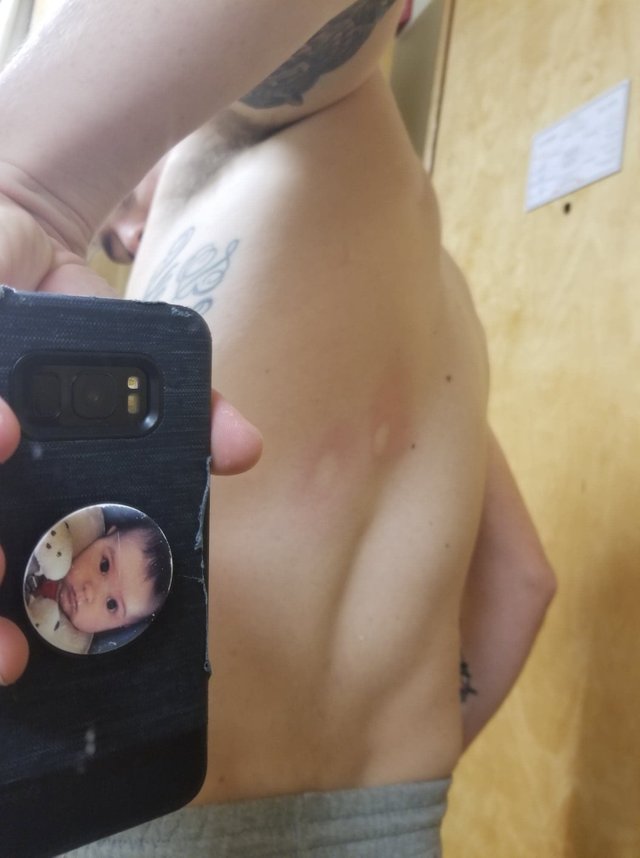 What a freaking joke right? Like what are the odds of that happening!
Defeat Tacos
If you're a normal human being like myself, after getting whooped in racquetball everyone needs to be cheered up by some tasty tacos! This restaurant was called Tacos and Coffee... right? in Okinawa Japan! A few of the guys at the tattoo shop that did my leg sleeve recommended it saying it's their favorite place here! haha so off we went to turn that frown upside down and it did not disappoint!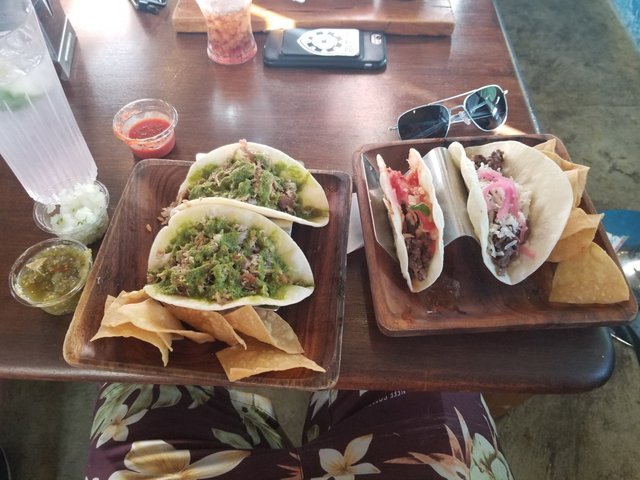 Its not complete until ICE-CREAM!
Yes, I know... I played racquetball for an hour and a half and got hit twice and I'm really going out of the way to stuff my face full of food aren't I? YES! YES, I AM!
This Ice-cream place is called Blue Seal and they have CREPE CONES! I have no idea at all why we don't have these in the U.S. but holy cow they are good! Mine was Vanilla strawberry Cheesecake Brule...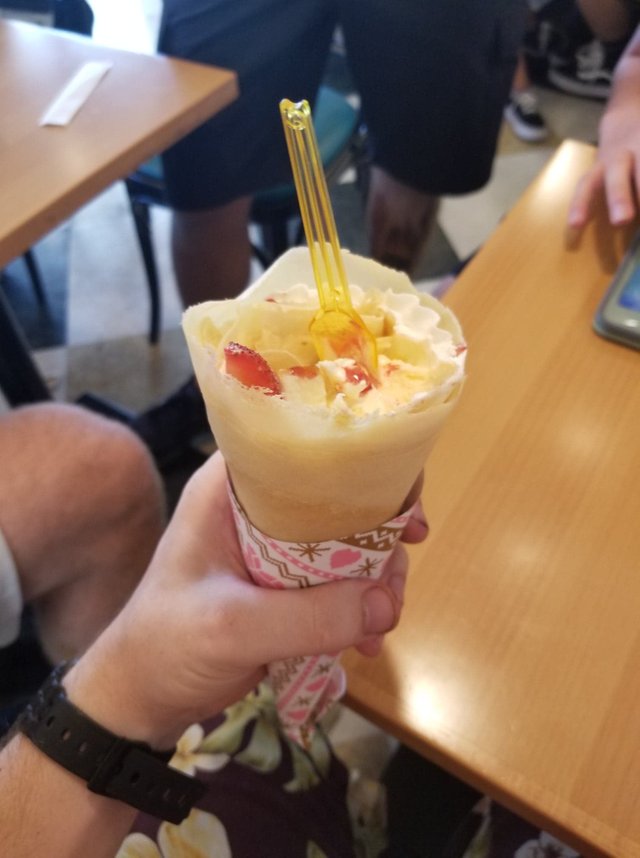 Well thanks for sticking around!
It went from me being a good, athletic human being to a little pig in a trough! Thanks!​