My baby girl is 9 months old today!
Wow how time is flying!
When I left for deployment you just turned 4 months old, and now look at you! The cutest darn little thing I have ever seen!
Evelyn Jo turned 9 months old today! Time won't stop going a million miles a minute. It feels like yesterday we brought her home from the hospital. 9 months is bringing a lot of new things, like slobbery kisses, lots of pull ups onto chairs, couches, and people, and sentences that are in baby language. While a lot of​ things are changing one thing remains the same, these birthday stickers are still interesting! We love you Evelyn ❤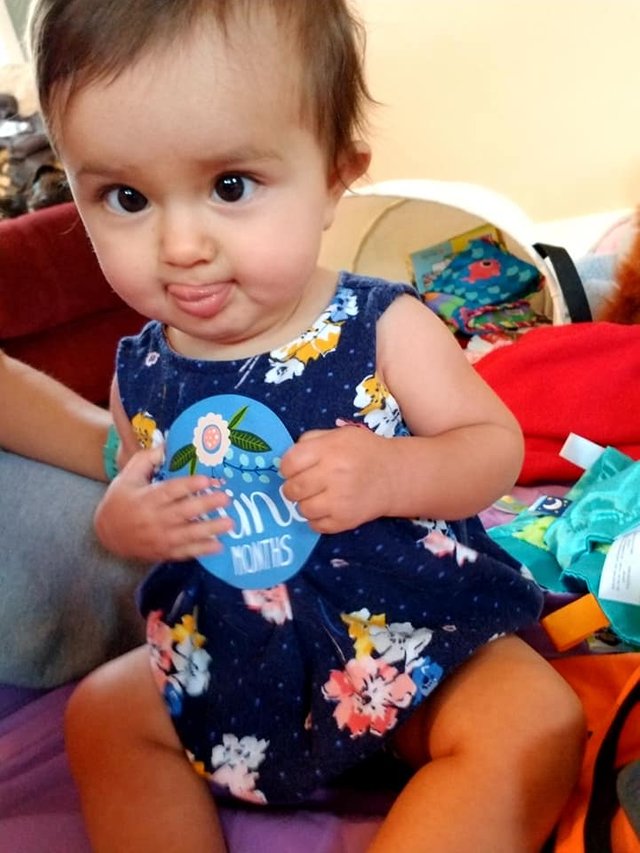 So curious by her little stickers!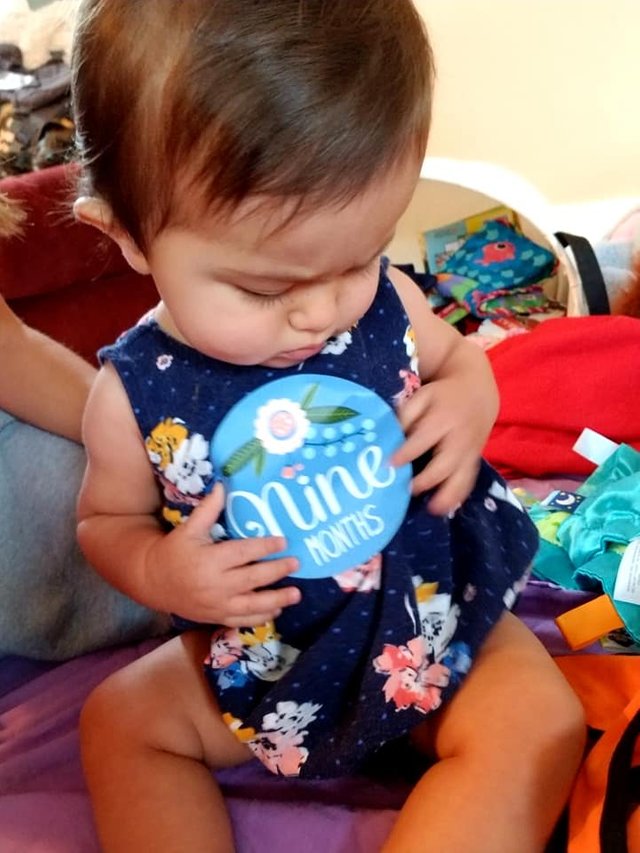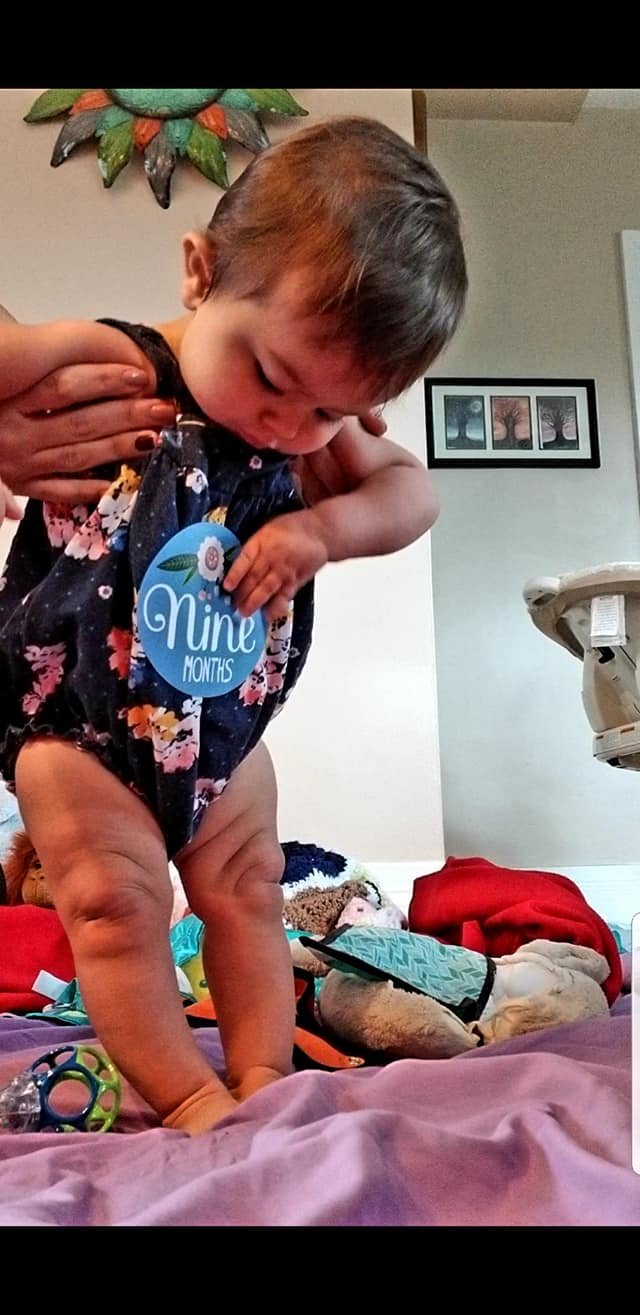 Thanks for your time!