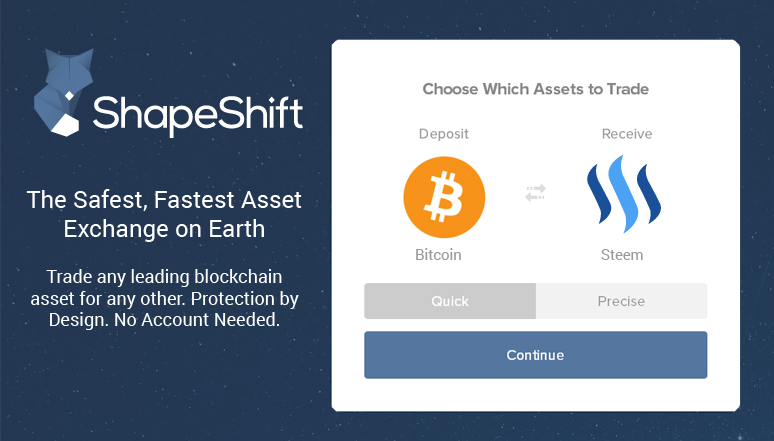 I just noticed that Steem is not yet listed in crypto currency exchange site Shapeshift.io, I think it would be great if our hero coin $STEEM will be added in their platform. Shapeshift is known for its simplicity. It is a wonderful crypto exchange site that doesn't need any user registration and their fees are much lower than major crypto exchange sites.
Trading your Altcoin to another altcoin, or Altcoin to Bitcoin is very easy. For example if you want to trade your Altcoin and send it directly to your Bitcoin Wallet. Just select your Altcoin asset in the "Deposit" field, and select Bitcoin in the "Receive" field. But unfortunately just like what I mentioned, Steem is not yet there.
Getting a coin listed in Shapeshift doesnt have an official process. But you can request a coin in their social medias.
• ShapeShift Twitter
• ShapeShift Facebook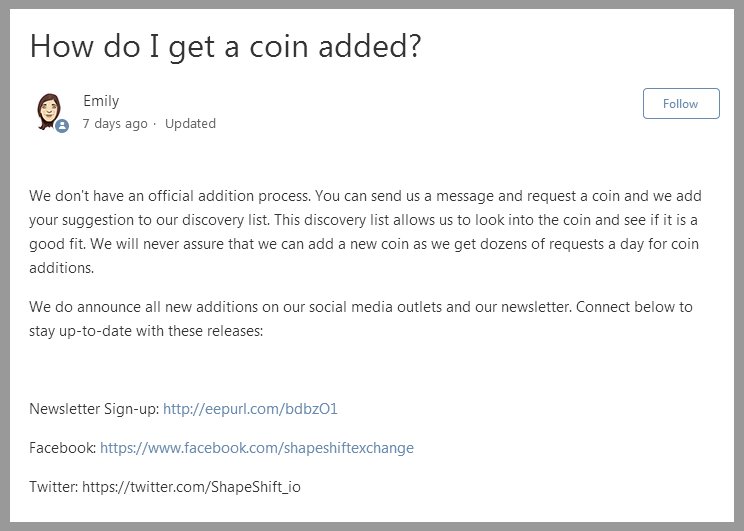 I made a Tweet (view here), if you have a Twitter please help me, by liking it. or by retweeting it. Or making a Tweet or FB post in your own. Dont forget to tag them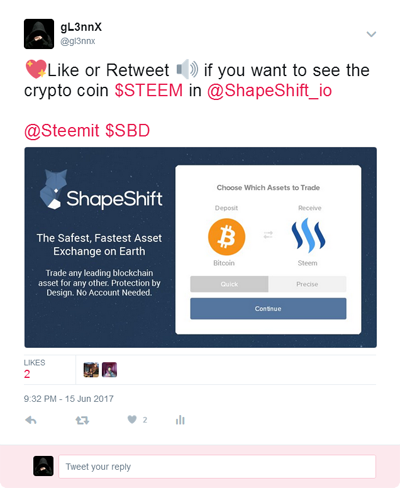 Link to my Tweet status
Thank you :)