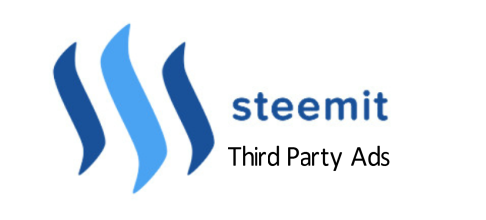 We all know any Steemit post gets paid after 7 days. That means a post with less value or with evergreen content can't be monetized after 7 days. Though few users include affiliate links but those are exceptions.  
What if Steemit allows users to include third party ads like Google AdSense in their post. For example if a user is allowed to put a banner ad on the top of the post or below the post or on the sidebar he can make more money.  
His post will continue making money even after 7 days and that should be the justice to valuable content. He also does not have to depend on Steem price fluctuation as he will be paid in fiat currency. Or Steemit can run this third party ad network and pay users in Steem.  
Allowing third party ads will be more beneficial for all – Whales, Dolphins, Minnows and will attract many new as well as established content creators to join this wonderful platform of Steemit. 
What do you think? 
Upvote and Resteem this post if you like it. Follow @pijushmitra for latest updates.