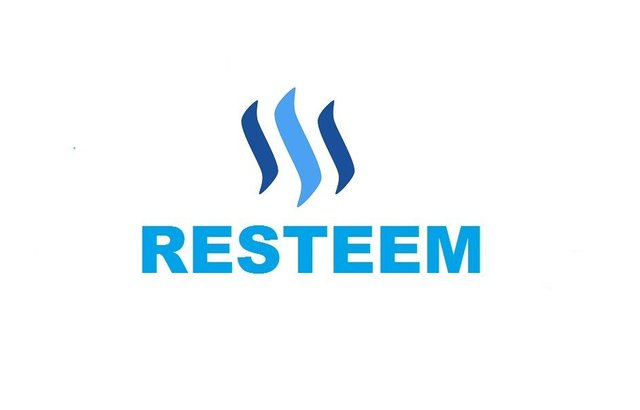 Have you ever wondered why you resteem other people's blog? and what happens when you resteem something?
If you haven't then this could be a very interesting blog for you.So let me tell you how resteem works in the Steemit platform.
What is resteem and what happens when you do it?
Resteem is a way of sharing other people's blog with your followers.It is actually not very different from sharing a content in your facebook account.When you resteem something then it appears in your feed and all your followers get to see it.
Is there any benifit of resteem something?
Well,no there is no direct benefit of resteeming a content, as I would like to say. You are not going to earn anything by doing it.It is not that you are going to earn some money from the blog that you have resteemed.
Then why people resteem something?

Well ,if you ask me then I would say people mainly resteem a content when they think it is cool.There are also some dummies out there who resteem contents because they don't know what to do in the Steemit platform.Some people are too lazy so all they do is resteem other people's content.
So resteem is pointless?
I have mutual feelings about this question.Sometimes I think it is pretty much pointless for the one who do it.I never resteemed any blog because I only want my blog to appear in my feed.
But if you think carefully then it can't be said that resteem is totally pointless.It is because it does benefit you in some way.It helps you making a good impression of yourself to others.It shows that you are respectful and supportive to other members.You don't feel uncomfortable to give them compliments.
On the other hand,it makes you look like an interesting person when you resteem some really good contents.It gives you the impression of a smart and sensible person.In addition to that,sometime it can happen that some people has clicked on your profile and started following you just because of the contents that you have resteemed.
So if you ask me I will say resteem is not completely useless after all.
That's all my friends.Thank you for reading.If you like my answer to this question,then please don't forget to vote for me and feel free to ask any kinds of question about Steemit. I will try to answer them in the comment section.