💰Steemit Income Report: March 12th 🚀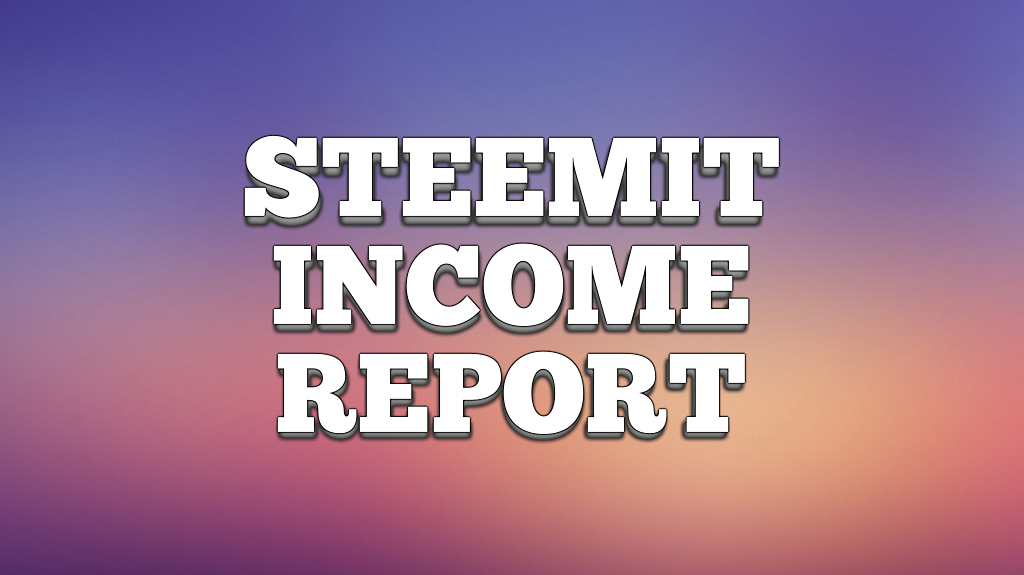 It's been a little over 30 days since I started using Steemit consistently.
In that time I've started up 2 bots, @puppybot and @postresteem, to earn passive income. I've also decided I'm going to be changing my Steemit strategy going forward. I plan on covering my income from Steemit bots in more detail with my posts.
I've also decided to make a website related to Steemit and crypto bots in general. It's still a work in progress but you can get a sneak peek by checking out https://cryptobotauthority.com/ .
The goal is to provide the ultimate resource for Steemit and crypto bots, with bot listings and real time stats, training and courses, and bot building services.
For now though here's the income earnings thus far for my bots:
Puppy Bot Lifetime Earnings: 33.145 STEEM
Since @puppybot started a few weeks ago on February 25th, it has earned a grand total of 33.145 STEEM. So on average it's passively earning around 2 STEEM a day. At current market values for STEEM, I'm earning around $5 USD a day on autopilot.
Post Resteem Lifetime Earnings: 2 STEEM
My other bot, @postresteem, started more recently around 10 days ago. This bot is still in a very early stage and probably won't hit it's full earnings potential for another 2 - 4 weeks while I build up and gain followers for it.
However, that being said, it has brought in a small amount of income. So far, over the course of 10 or so days, it has earned around 2 STEEM. A fairly small amount so far but I believe this bot has the potential to easily out earn @puppybot within a few weeks.
This bot is earning on average 0.200 STEEM a day which comes to about $0.50 USD a day as of right now.
Total Lifetime Bot Earnings: 35.145 STEEM
So far, the average daily income from my bots is $5.50 USD a day. At the time of writing this, the total lifetime earnings is around $87.86 USD. The earnings are highly dependent on the price fluctuations of STEEM and STEEM BACKED DOLLARS so hopefully we see crypto markets move back up over the long term.
I'm still very early on in my Steemit journey but I'm starting to develop a strategy and I think it has big potential. If you're interested in following me on this journey and learning more about Steemit bots and crypto bots, consider following me!