Hey guys, I came across a post today from @walkingkeys and he introduced me to APPICS. I had never heard of this platform before, so I decided to do some research and share what I found with you guys...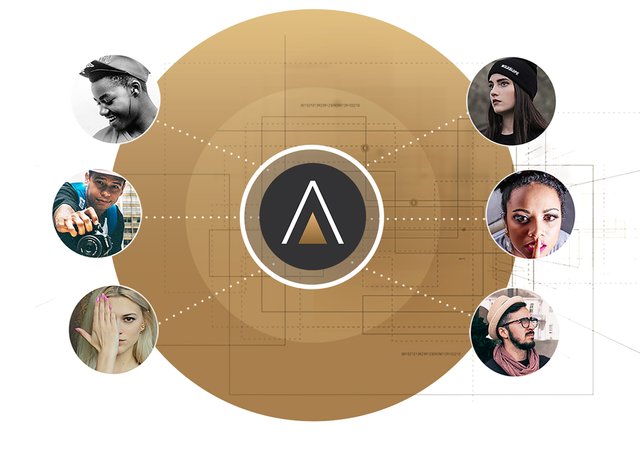 What is APPICS?...Essentially, Appics is a Next Generation Social Network. This means that users are empowered with a reward based social media APP that lets its users monetize their creativity and time spent on social media. Users are in control of their info and transactions. Appics will allow peer-to-peer transactions to be received instantly, without having to go through a 3rd party due to the nature of blockchain technology...in other words, Decentralized Banking Solutions. These transactions will manifest on the blockchain with a time-stamp and allow trust to be restored.
The currency for Appics will be a token called XAP. XAP is essentially the cryptocurrency of the Appics network. Each time a user hits the "like" button, coins are created and rewards get distributed in a fair way. This can be very beneficial for people living in 3rd world countries, allowing them to earn cyrptocurrencies on a global scale. The Appics coin functions as a reward for users of the platform. The utility of the token is based on contribution in the form of "upvoting" and sharing of content. The more coins an account holds, the higher its influence on the platform.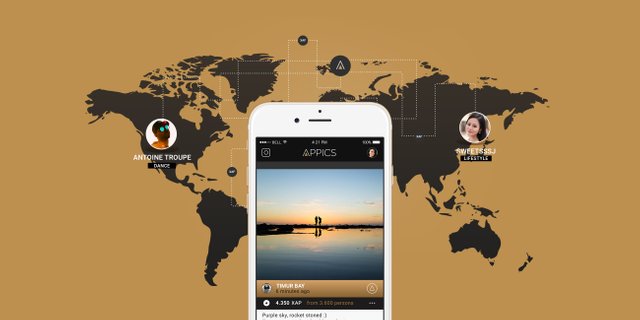 Social platforms rely on users to spend their time crating, posting, and voting content in order to create revenue of the platform. The problem with this method, is that many of the main stream social platforms today (Facebook, Instagram) keep the majority of the revenue for themselves and for their shareholders. The majority of users get very little rewards or no rewards at all. Appics changes this and enables its users to earn their fair share as well as influence the network via the reward token XAP. This also takes away reliance on advertising.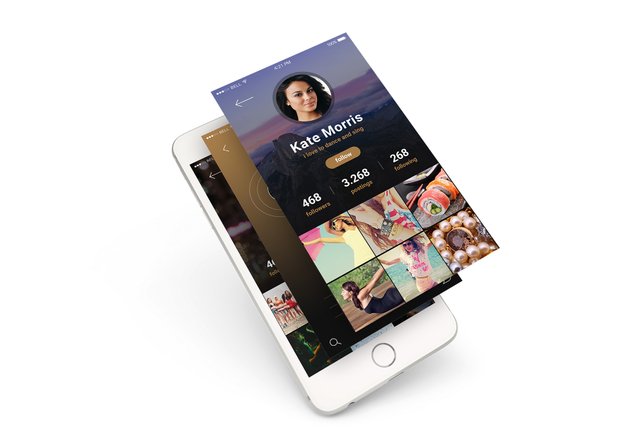 Appics rewards its users for creating content and sharing their passion in the form of pictures and videos. When you upload a picture, another user can "like" your content. The "like" function acts like a lever- every "like" creates a monetary reward, which means you get paid directly from the support of others. XAP currency is an incentive for content creation. Usually monetized content requires growing an audience first, but with Appics even new users can benefit from the system. Curators also get rewarded via "liking" and commenting on the content of other users. If you "like" someone's content, you do not give away coins, you create a monetary reward that is given to you and the creator of the content. Appics wants to reward active users who give value to the content creators, by giving back a proportional share of all payouts and distribute it accordingly.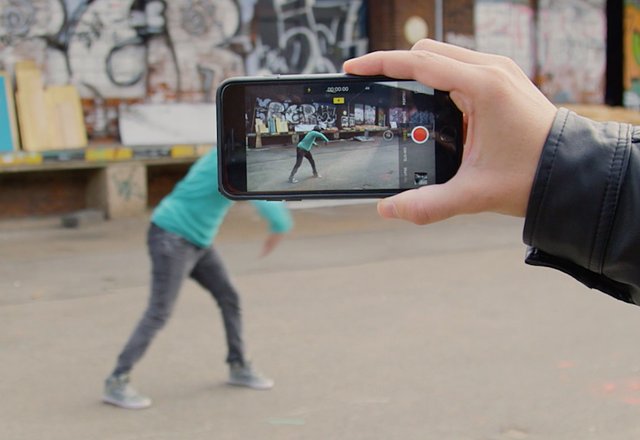 Appics also has a shop feature that enables business owners and verified users to integrate their business directly into their social media profile. Other users can directly buy items with their earned tokens, without having to convert them into fiat currency. Business and brand can become one. No need to have to link several accounts or websites. Shop owners can directly upload items into the app and link the feed according to their integrated shop. The shop system will be fully decentralized and transactions will be registered on the blockchain.

Appics is inspired by the 1st social network on the blockchain- Steemit. The founding team of Appics realizes the potential in the merge of a social media application with blockchain technology and a network of highly influential people. So what do you guys think? Will Appics succeed? Will it be similar to Instagram and Facebook...Appics acting as the Instagram account, and Steemit acting as the Facebook account? I personally like the idea. And I think it will be a great supplement to Steemit. I am willing to give it a try. Please share your thoughts...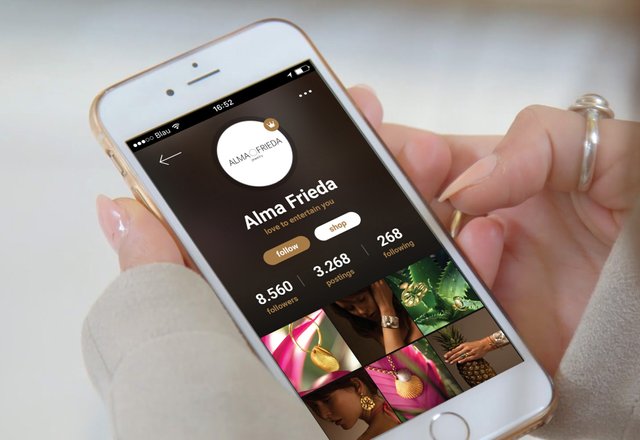 If you want to learn more, I got my info from the Appics website. Here is a link to their website. Click on it to learn more and get a better idea of the Appics platform. Thanks for stopping by.