Last weekend I went shopping for new phones for the family, and I took my daughter Lesly along. We drove to 4 different providers here in our town, and I was worried that she might be losing interest. I asked Lesly, "Are you enjoying this? it's taking a long time, and we are driving around alot." Her answer surprised me, she said, "no, I look forward to see who wins!" Haha, this was the coolest answer, and one I never expected. Well, in the end she learned about shopping around and getting the best deal. Good lesson learned!!
Lesly is excited for her new phone

WeKu.io
A few days later I was told about a new "steemit clone" called WeKu.io. I was skeptical, but went and took a look. I found out it looks exactly like Steemit, except for the different name and colors. I admit, I was kinda excited and I signed up. The signup took seconds, and this was cool too!
I wrote an introduction post, and started getting some warm welcomes. Then one of the founders chanced upon my initial blog and gave me a sizable upvote! Wow, and even left a comment!! Thank you my new friend @Alexey04!!
The comment @alexey04 left gave me a hint that this would be a very similar, but different platform. They have taken what Steemit has started and added some things I think are kinda cool.
Paradise-found,
Welcome to join the WEKU community! Hope you can write some articles to instroduce WEKU.
WEKU is the first SAAS community chain. It actually is a software-as-a-service (SASS) platform.
The community websites can be easily built for any particular purposes. The contents are separated according to the intention of the site. We don't need to see everything or different languages mixed on one site.
deals.weku.io is for general purpose and it is just one website of WEKU platform.
news.weku.io provides more user-friendly interface and supports Chinese tags. If you take a look, the contents are different from deals.weku.io. The site and signup process are designed for non-English speakers.
code.weku.io will be used for developers to discuss IT information.
stock.weku.io will be used for financial and business news.
If community leaders want to build up their communities, they can create their domains and focus on the matters which they are interested in.
Each site will host different contents.
The detailed can be found in the whitepaper.
https://weku.io/weku_whitepaper_en.pdf
Thanks,
Alexey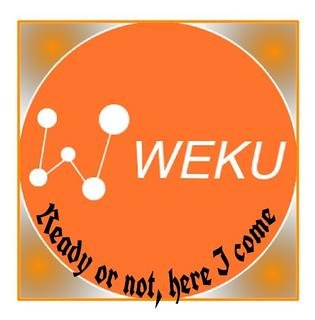 My reaction
I had to read it several times before it jumped out at me. Each group, or community, will host it's own content. Still on WeKu.io, but divided out for easier use. Wow, I thought this is a nice feature!!
I also noticed the invitation to post about WeKu.io. Hmm, I thought, how will this be taken back on planet Steemit? I've invested 18 months into Steemit, and I truly love the platform, so how do I approach this?
Realization
It was during this day of reflection that I realized something most of us take for granted. The amazing amount of choices we have for nearly every facet of life. Follow me here, sorry if this gets long winded, but it proves my point.
Each day we are faced with a plethora of choices, from which tooth brush and tooth paste we use, to which brand of deodorant, to what kind of gas we fill our tanks with.
But it goes further, what kind of car the petrol goes in that vehicle was a choice, as well as what breakfast cereal did I eat this morning, what make of TV do I watch and which program, who provides our cable and internet, what kind of jeans am I wearing, which soft drink do I slurp, who cuts my hair, which laundry soap do I use?
How about your appliances at home, what brand are they, which station do you listen to music on, what kind of laptop are you typing on, which team do you cheer for, which city and state do you live in, what brand of toilet paper do you use, which brand of golf clubs do I play with, and which golf ball do I use when play?
It became exhausting because of the unbelievable amount of choices we are confronted with daily!!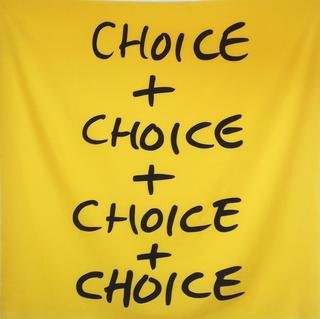 Conclusion
We have amazing choices for every facet of life - wow!! I realized that everything is a choice, and to believe there would be a monopoly on blockchain social media is kind of silly.
I have 18 months invested on the wonderful Steemit flagship site, so I'm certainly not leaving. I have benefitted by the awesome friendships I have made here, and feel very grateful to Steemit for this.
And I can also tell you I'm very excited for the possibilities at WeKu.io. They have welcomed me very warmly and I see they have amazing potential. I will continue blogging there as well.
Going back to the initial story with Lesly. She was excited to see who the winner would be in our search for our cell phone provider. Honestly, we did choose, but the other providers are still in operation. The choices we made were for us individually, and each of us have different needs and budgets. Diversity makes having choices necessary.
"Everyone wins, having choices is a good thing!" ~ @pardise-found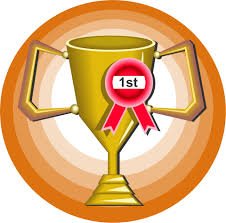 ---
Thanks for visiting, have a awesome day!!
---

---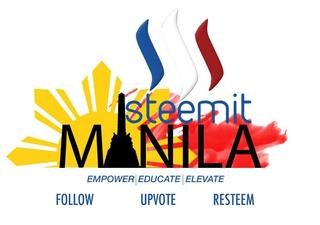 ---
WANT MORE UPVOTES?
Join the @gratefulvibes family curation trail
Info at this link: GV Family Trail
---