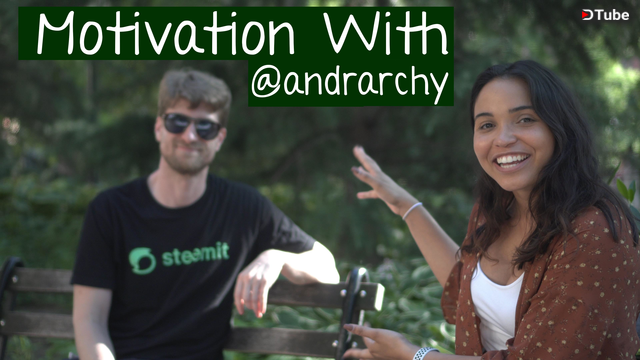 ---
Hello everyone, hope everyone has been having a great weekend so far! Last week I had the awesome pleasure of meeting with @andrarchy in Manhattan, NYC. If you guys did not know, he is the content director for steemit, and he explains his role very well in this interview style video.
I have been struggling with my motivation to create content - hence the name of this video "Motivation For Creation." I took it upon myself to directly ask @andrarchy some advice on how to stay motivated to keep creating content for the Steem blockchain. What he says in this video really was really eye opening for me, and may for you as a content creator as well.
In this video he says "there is an endless fountain of content to be created" which is very true. There is content to be made inspired by everything and anything. So when you are feeling fresh out of ideas, just remember that you may be overthinking things and just take a step back, because the beautiful thing about this is that you aren't forced to make content, and taking a breather is okay.
Also, @andrarchy stresses the fact that the way to stay most motivated is to be a part of a bigger project - something bigger than you alone. Not only will this add value to you, but this will add value to the entire blockchain and keep you motivated.
If you are part of a Steem based project, I would love to hear them in the comments below!
Thanks for watching,
Jane ❤️
---
▶️ DTube
▶️ IPFS