[ENG] So I just appeared here yesterday with my introduction post and another one sharing some PESTEL business strategy analysis about CD Projekt - I wasn't really counting for much, really just hoping to participate in the Steem community. I logged in this morning - and my mind was blown away!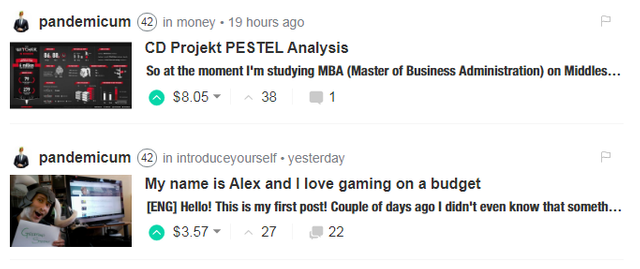 In less than 24h you've appreciated my post so much that it gathered exactly $11.62 (for now). This is absolutely insane compared to my YT ad revenue generated by my channel in a YEAR - over 50.000 minutes of view time and nearly 650 subscribers. 2.98 GBP = 3.90 USD.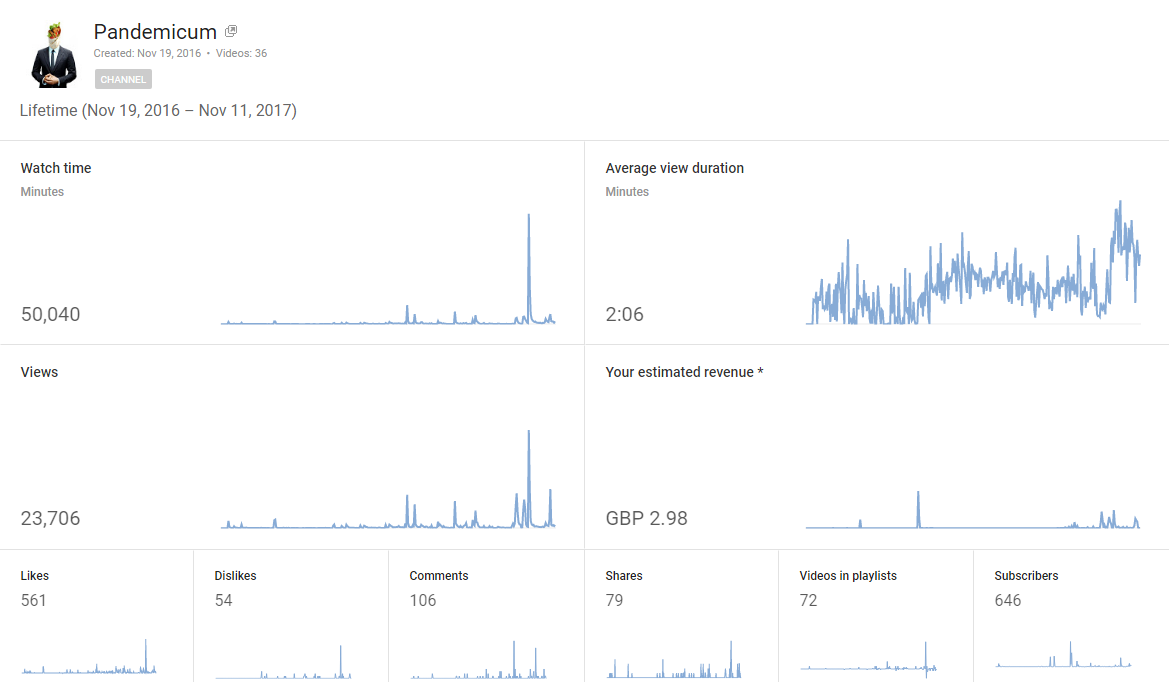 I know that I'm not a big YouTuber, but I put as much effort in my work as I can. I'm really grateful for the Steem community for appreciating my posts and I promise to do my best for you in the future!
Many thanks,
Pandemicum
[PL] Wczoraj dopiero się z wami witałem na tym portalu dzieląc się jedynie powitalnym postem oraz moją analizą PESTEL pod kątem CD Projektu. Nie miałem wielkich nadziei, chciałem jedynie stać się częścią Steema i mieć swój udział w jego rozwoju. Logując się dzisiaj na konto zauważyłem że w ciągu zaledwie 24 godzin zarobiłem $11.62 - w porównaniu z moim kanałem YT który w pocie czoła rozwijam od ROKU i na którym zarobiłem do tej pory $3.90 różnica jest wprost kolosalna.
Wiem, że nie jestem jakimś dużym twórcą, ale fakt, że nawet takie niewielkie płotki jak ja mogą coś zarobić tworząc ciekawe materiały jest absolutnie niesamowity! Jestem pełen zapału aby przygotowywać dla was obszerniejsze i lepsze wpisy oraz video w przyszłości!
Pozdrawiam,
Pandemicum