Happy New Year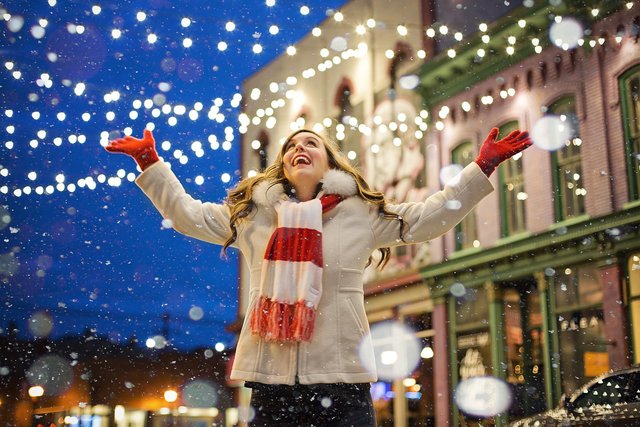 Source
Its a new day, a new month, a new day and there's joy everywhere. Everyone is happy and merry and rightly so.
We have so many reasons to be merry and thankful and we should celebrate. Not everyone who saw the start of 2018 with us was privileged to see 2019. So many died along the way, so may are in psychiatric wards. Yet here we are, hale and healthy enough to shout a 'Happy New Year'.
I am thankful for a few things, for life, for live, and the joy of my family. Most especially I am thankful for my little girl, who continues to grow more beautiful by the hour.
I am grateful for her smile, her health, and generally for her life. I am grateful and privileged to be called 'mommy' by her and I don't take it lightly.
I am also grateful for the love of friends I have around. For the so much they have brought to my life; the love, laughter, and the knowledge that's freely given.
I'm grateful for the good, as well as the not so good friends. I'm thankful for the love I get from the good guys, and the lessons the bad ones teach.
I have learnt not to regret anything; a lesson I picked up in 2018. I have come to believe everything happens for a reason and there's a lesson to be learnt.
I am also grateful to God for making my purpose in life clearer to me in the latter part of 2018. He shone His light into my mind and the confusion I had been plagued with suddenly dispersed.
I'm thankful I'm now on the right path and daily walking towards achievement.
I pray His light, direction, protection, and guidance be with us every single step of 2019 so we are guarded and guided aright.
Happy New Year, guys and may this year bring us all more joy and fulfilment than we could ever imagine!