Thew but it's been a crazy week. Coming home to South Africa from Zanzibar, being unemployed in two different countries, being on lockdown and not being able to leave the house.
My day is consisting of trying to stay in routine, finding out what my routine exactly is, listening to podcasts, baking, distilling and finding out what this whole Steem/Hive saga is.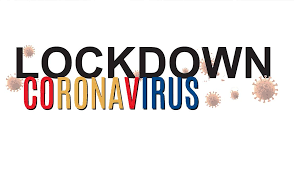 So in South Africa, our president has enforced a nation wide lockdown for 21 days due to the COVID 19 virus. We are currently in day 5. We are now only allowed to leave our houses for essential services or seeking health care, moving around only one at a time.
I started running when I was still in Zanzibar and it started to get me into a routine. Now that I can't do that anymore, I have had to get into a new routine. I'm trying to get up at 7am and then starting with some admin work. Later I try to do some exercise and then usually I watch some movies or start cooking.
I will be trying to add into my day one or two post per day of things going on and life in lockdown. Last thing for right now... HIVE vs STEEMIT? I logged into my esteem app and it prompted me for an update again, after just recently updating it. When the update was done I saw that my amount of Steem was now called HIVE? I then ran to google to see what was going on. Still getting around all the details and projects that are now on Steemit or now on HIVE I feel that I myself am siding pro HIVE and I'm looking forward to seeing what new things will come up. If anyone has seen any well informed articles on this please feel free to drop a link in the comments.